Ecopreneur Eli Shepherd is the founder Foliage Skateboards, "an environmentally friendly, community-focused skateboard start-up." Joe and I met Eli when he was volunteering for Iowa City Summer of Solutions and conducted an energy audit on our home. Eli recently contacted us because Foliage Skateboards is currently competing for a $5,000 business grant for start-up companies in Johnson County, Iowa. Like many young start-up business owners, Eli has a big dream but small resources. Winning the Dream Big, Grow Here contest would enable Eli to build the organization he describes below. He is asking for BPGL readers' support. 
If Eli's company mission and vision resonate with you, we invite you to vote for Foliage Skateboards. Simply click on the Foliage Skateboard link in the Dream Big, Grow Here contest. Then click "Log in with Facebook," confirm the app, and click "Vote!" You can vote once per day until the polls close at midnight on November 9. Eli also asks supporters to spread the word about the competition on Facebook and Twitter.
So, why should you vote for Foliage Skateboards? And what will the start-up company do if they are awarded the grant? Fair questions. Here is what Eli has to say. ~Julia Wasson, Publisher
---
Environmental stewardship, skateboarding, and social change are rarely mentioned in the same sentence. However, when these three are combined, they create a four-wheeled solutionary vessel that can appeal to an incredibly broad spectrum of the population.
Sustainable Skateboards
Foliage Skateboards is a sustainable skateboard company based in Iowa City, Iowa. Our combined mission is to use local resources to create environmentally friendly and sustainable skateboard products and to support worthy organizations and promote social change in the process. The mission may sound like a list of lofty goals, but on the contrary, our vision is put into play wherever and whenever Foliage Skateboards is involved.
If we win the grant, we will be sourcing the wood for our skateboards from Sustainable Forestry Initiative-certified suppliers. The one I have been looking at is in Vermont, but we will source as locally as possible for maple — what most skateboards are made from. We'll hand press them with a self-made hydraulic press or manual wood press and use non-toxic glues and resins as much as possible. I'm vegan, so we'll try to avoid animal products if at all possible as well.
Friends of Foliage
We're a for-profit entity, selling products at local, non-chain vendors. That is how we make money. Yet, that is not the only thing we do. Within Foliage Skateboards is a philanthropic program called Friends of Foliage. This program goes beyond the standard realm of producing product for profit, by promoting and supporting non-profits, local businesses, and other organizations and causes. Most recently, we supported Iowa City Summer of Solutions, an environmental community non-profit. In fact, with growth, we aim to have this program become a non-profit itself.
Seeking Unity
We achieve social change through unity. Skateboarding today continues to bring together people of all classes, ethnicities, and races, breaking down social barriers everywhere its four wheels roll. Foliage Skateboards adds people who are not a part of the skateboard community through its environmental and local focus and support. We bring together skateboarders, community members, local business owners — everyone we can — and unite them under the mission for environmental and social progress through community support.
Generating Funds
The company is currently in the beginning stages of becoming something truly unique, not only to the business world but to the skateboard industry, the green industry, local economies and communities, and people's expectations alike. Based on a need for funding in a local non-profit, I decided to use some of my own savings to have product produced through the Friends of Foliage program in order to help them out.
So far, we have worked with local printers to produce sustainably farmed, organic cotton t-shirts that promote the environment and skateboarding. We are currently distributing this apparel to local vendors and generating interest in the company at a local level. That's where we are right now.
Our tees are currently available at The Full Kit skate shop in downtown Iowa City on E Gilbert St., right across from City Hall. In the future, they will also be available at both New Pioneer Food Co-op locations, as well as at EduSkate skate shop in Cedar Rapids, Iowa.
Please Vote for Us!
Now, here's where you come in. Please vote for Foliage Skateboard on the MyEntreNet website. As far as start-ups go, funding is certainly not abundant, to say the least. We need your help in making our mission a success. With your support, we aim to start locally, building customer demand and brand recognition. Right now our needs are laid out for us. For example, $300 can buy us materials to build a hydraulic press for skateboard deck production, fund the production of approximately 30 one color t-shirts, or pay for the purchase and maintenance of foliageskateboards.com for a year.
As part of our community betterment vision, a portion of the grant would be put toward building an addition to the Iowa City Skatepark in a collaboration with Spohn Ranch Skateparks. Community members would submit addition proposals; a committee would decide; and Spohn Ranch would do the construction, attempting to minimize the environmental impact in the process.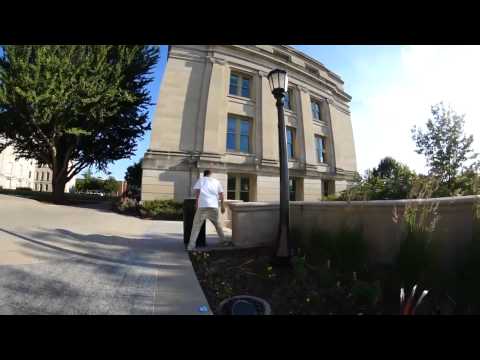 Our dream is to one day expand nationally, supporting local causes and businesses everywhere, all the while promoting environmental sustainability and social progress. It's positive change on all fronts, on four wheels, that, like a skateboard, is powered by you.
Eli Shepherd
Guest Writer
Blue Planet Green Living (Home Page)
March 9, 2011 by Julia Wasson
Filed under 2011, Babies, Blog, Chemicals, Children, Front Page, Iowa, Pollution, Slideshow, Take Action
There's good news for the children of Iowa today — though it's not quite a done deal yet. The Iowa Senate passed a ban on Bisphenol-A (BPA) in the manufacture of certain children's products sold in the state, including baby bottles, baby bottle liners, sippy cups, pacifiers, and teething rings.
A synthetic estrogen, BPA is used to harden clear plastics in all sorts of products, such as water bottles, containers for storing leftovers, plastic eyeglasses, ice cube trays, beer and soda cans, baby food jar lids, thermoses, and cell phones. It's even likely to be in the cash register receipt you get at the grocery store. And, you can find BPA in the plastic lining inside cans of food and in some children's toys.
Far from Harmless
The ubiquitous nature of this chemical might fool consumers into thinking it's completely safe. It's not.
According to the Environmental Working Group (EWG) — a public-health watchdog that monitors toxic chemicals in such things as children's products, cosmetics, cell phones, and produce — BPA is far from harmless:
Trace BPA exposure has been shown to disrupt the endocrine system and trigger a wide variety of disorders, including chromosomal and reproductive system abnormalities, impaired brain and neurological functions, cancer, cardiovascular system damage, adult-onset diabetes, early puberty, obesity and resistance to chemotherapy.
Not bad enough? Here's what the Breast Cancer Fund website says:
Bisphenol A (BPA) has been associated with increased risk for cardiovascular disease, miscarriages, breast and prostate cancer, reproductive dysfunction, metabolic dysfunction and diabetes, and neurological and behavioral disorders (Braun, 2009; Lang, 2008; Li, 2009; Sugiura-Ogasawara, 2005).
"What's the Fiscal Impact?"
After passing 48-2 in the Iowa Senate, SF 405 will now move to the Iowa House. Seems like this should be an easy win, doesn't it? You might think that keeping toxic chemicals out of products designed for infants and toddlers would be a slam-dunk for conservatives and liberals alike.
Yet, in today's discussion on the floor of the Iowa Senate, some Republican lawmakers "questioned how much this legislation will cost, and whether retailers could get in trouble if products with bisphenol A … end up on their shelves," Jennifer Jacobs wrote in today's Des Moines Register.
Jacobs quotes the bill's sponsor, Senator Joe Bolkcom, as responding, "What's the fiscal impact of neonatal mortality? What's the fiscal impact of birth defects, reduced birth weight, and miscarriages, all associated with BPA in these particular containers?"
To their credit, all but two state Senators eventually voted in favor of the bill, with Senator Shawn Hamerlinck (R-Dixon) suggesting the addition of baby bottle liners to the list of BPA-free products. Who voted against it? Senator Tom Hancock (D-Epworth) and Senator David Johnson (R-Ocheyedan).
The bill still has to get through the House.
That's why Iowans of every political party, parents and grandparents, uncles and aunts, cousins and kin of all sorts — anyone who cares about children's health — need to let our state representatives know what we think. It's high time to protect Iowa's children from the harmful effects of BPA.
Even if the bill passes the House and is enacted into law, it won't take effect until 2013. In the meantime, you'll have to look carefully to find a sippy cup, baby bottle, pacifier, or teething ring without BPA in it. That's not to say they're unavailable in Iowa, just that BPA-free baby items aren't mandated.
Why Not More?
If BPA is so hazardous, don't you wonder why our legislators aren't doing more to protect all Iowans? Why only baby bottles, pacifiers, and the like?
Even if the focus is just on protecting children, don't we also need to ban BPA from products that can harm fetuses by contamination through their mothers?
Here's another quote from EWG:
In September 2008, the National Toxicology Program found that BPA at current human exposure levels may be toxic to the brain, behavior and prostate gland of fetuses, infants and children.
At minimum, why not also ban BPA from any item that holds or comes into contact with food, beverages, or a person's mouth?
But let's get real.
A recent Press-Citizen.com article reported that a gentleman named John Easter argued at the capitol that the Food and Drug Administration should have the final word on BPA in canned goods. That's because the FDA regulates such products — and the FDA says it hasn't yet determined just how bad BPA is.
Waiting for a definitive answer from the FDA might be wise — if there weren't already such overwhelming evidence that BPA is hazardous. So let's consider the source: Mr. Easter is a lobbyist for the American Chemistry Council, which the Register article calls "a trade group for chemical makers and one of the most vocal opponents of any ban on BPA."
Take Action
If the prospect of eliminating one of the many toxic chemicals that infiltrate our children's bodies (and our own) seems sensible to you, do something. Don't assume that your legislators will be unswayed by lobbyists such as Mr. Easter. Call your state representatives and tell them that children aren't expendable in the name of profits.
Let them know that you will hold them accountable for their votes. If you need to, remind them that children they know and love also deserve to be protected.
And by the way, don't forget to say thanks to the Senators who got the bill this far along. It was a bipartisan effort that we can all be proud of.
Blue Planet Green Living (Home Page)
For More Information
EWG's Guide to Infant Formula and Baby Bottles: Safe Baby Bottle and Formula Guide
July 29, 2010 by Julia Wasson
Filed under 2010, Blog, Chemicals, Front Page, Government, Health, Laws, Personal Care, Slideshow, Take Action, U.S.
In our house over the past two years or so, we've been carefully examining every personal care product we buy. If you're a long-time reader of Blue Planet Green Living (BPGL), you already know that we are huge fans of the Environmental Working Group (EWG) and their Skin Deep Cosmetics Safety Database. Today, we received a bulletin from EWG's Action Fund president, Ken Cook, asking for support in telling the US Congress that it's essential to support the Safe Cosmetics Act of 2010.
Why should you care? Because, like most Americans, EWG suggests, you probably use "about 10" personal care products each day (e.g., soap, shaving cream, after-shave, shampoo, cream rinse, toothpaste, lotion, deodorant, styling gel, acne creams, sunscreen, base makeup, powder, lipstick, eyeshadow, mascara, eye liner, lip liner, blush…). Of course, that number varies widely, but we all use some products each day.
"And," Cook writes, "those products aren't required to be tested for safety before going onto shelves. That's almost 126 unique ingredients you use everyday that the government can't guarantee are safe."
If you've seen Annie Leonard's latest animated film, The Story of Cosmetics, you know that these ingredients can be highly dangerous to us.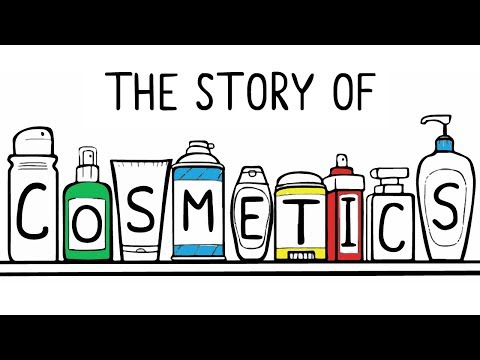 Perhaps you're as concerned as we are at BPGL. We don't want the burden of choosing safe products to be on the shoulders of the consumer. There are far too many factors for any of us to keep track of when purchasing from the vast selection of products on our store shelves. Let's put the burden on the manufacturers, where it belongs. Make them give us safe products from the beginning.
But how?
Cook goes on to write:
Congress introduced a bill last week, The Safe Cosmetics Act of 2010 (H.R. 5786)… It would expand the regulation of ingredients in cosmetics and personal care products, like allowing the Food and Drug Administration (FDA) to prohibit the use of dangerous ingredients.
Congress needs to know that you think this legislation is important. EWG is the leader in researching personal care product safety. Will you stand with us and pledge your support today?
Click here to pledge your support for the Safe Cosmetics Act of 2010.
I hope you sign the petition. But we all know that Congress won't pay attention to a petition unless they believe their own constituents back it.
Is personal care safety important to you? Is it important enough to take a few minutes to call your Senators and Representative? Each phone call makes far more of an impact than signing a petition (though please take a few seconds to do that, too?) And if you really want to make a point, write a letter (the old-fashioned kind or an email) telling why this issue matters to you.
If you decide to put in the effort to write to your Congresspersons — about this issue or any other — make sure that you do it effectively. Ask.com has a helpful article with tips that can make your letter get noticed in the way you'd like it to be.
Still wondering whether you need to spend the time to weigh your opinion? Here's more from Ken Cook:
Manufacturers may use almost any ingredient or raw material in your soap, shampoo or makeup without government review or approval. According to EWG's research, 22 percent of all personal care products, including children's products, may contain a cancer-causing ingredient, 1,4-Dioxane, and 60 percent of sunscreens contain oxybenzone, a potential hormone disruptor. Other studies have raised alarms about lead in lipstick, secret chemicals in fragrance and preservatives in personal care products.
It's time that the FDA has the authority to regulate ingredients in cosmetics and personal care products. From prohibiting the use of certain ingredients, including carcinogens and reproductive and developmental toxins, to recalling products that fail to meet safety standards and requiring product labels to name each ingredient, the FDA will be better able to ensure that what you're buying is safe for you and your family.
You have the right to know what you are putting on your face, hair, and skin. And you should feel safe buying any product allowed on store shelves. Tell Congress we need action on the Safe Cosmetics Act of 2010.
Click here to let Congress know that you want reform. Pledge your support for the Safe Cosmetics Act of 2010 today!
Will you know what products are safe for you and your family to use the next time you go to the store or order on line? Right now, the only way is to check each, individual product using EWG's Skin Deep Cosmetics Safety Database. But if Congress passes the Safe Cosmetics Act of 2010, eventually all of the choices available to you will be safer choices.
Please. Take action today. Let's get the Safe Cosmetics Act of 2010 passed for our safety and the safety of future generations. Thank you.
Blue Planet Green Living (Home Page)