July 29, 2010 by Julia Wasson
Filed under 2010, Blog, Chemicals, Front Page, Government, Health, Laws, Personal Care, Slideshow, Take Action, U.S.
In our house over the past two years or so, we've been carefully examining every personal care product we buy. If you're a long-time reader of Blue Planet Green Living (BPGL), you already know that we are huge fans of the Environmental Working Group (EWG) and their Skin Deep Cosmetics Safety Database. Today, we received a bulletin from EWG's Action Fund president, Ken Cook, asking for support in telling the US Congress that it's essential to support the Safe Cosmetics Act of 2010.
Why should you care? Because, like most Americans, EWG suggests, you probably use "about 10" personal care products each day (e.g., soap, shaving cream, after-shave, shampoo, cream rinse, toothpaste, lotion, deodorant, styling gel, acne creams, sunscreen, base makeup, powder, lipstick, eyeshadow, mascara, eye liner, lip liner, blush…). Of course, that number varies widely, but we all use some products each day.
"And," Cook writes, "those products aren't required to be tested for safety before going onto shelves. That's almost 126 unique ingredients you use everyday that the government can't guarantee are safe."
If you've seen Annie Leonard's latest animated film, The Story of Cosmetics, you know that these ingredients can be highly dangerous to us.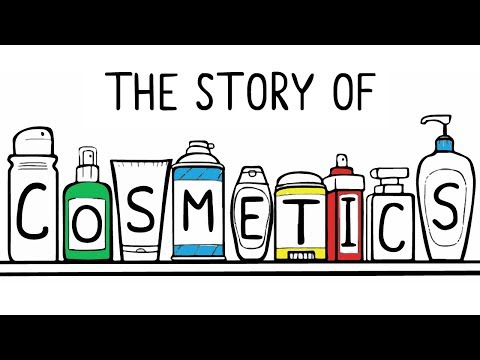 Perhaps you're as concerned as we are at BPGL. We don't want the burden of choosing safe products to be on the shoulders of the consumer. There are far too many factors for any of us to keep track of when purchasing from the vast selection of products on our store shelves. Let's put the burden on the manufacturers, where it belongs. Make them give us safe products from the beginning.
But how?
Cook goes on to write:
Congress introduced a bill last week, The Safe Cosmetics Act of 2010 (H.R. 5786)… It would expand the regulation of ingredients in cosmetics and personal care products, like allowing the Food and Drug Administration (FDA) to prohibit the use of dangerous ingredients.
Congress needs to know that you think this legislation is important. EWG is the leader in researching personal care product safety. Will you stand with us and pledge your support today?
Click here to pledge your support for the Safe Cosmetics Act of 2010.
I hope you sign the petition. But we all know that Congress won't pay attention to a petition unless they believe their own constituents back it.
Is personal care safety important to you? Is it important enough to take a few minutes to call your Senators and Representative? Each phone call makes far more of an impact than signing a petition (though please take a few seconds to do that, too?) And if you really want to make a point, write a letter (the old-fashioned kind or an email) telling why this issue matters to you.
If you decide to put in the effort to write to your Congresspersons — about this issue or any other — make sure that you do it effectively. Ask.com has a helpful article with tips that can make your letter get noticed in the way you'd like it to be.
Still wondering whether you need to spend the time to weigh your opinion? Here's more from Ken Cook:
Manufacturers may use almost any ingredient or raw material in your soap, shampoo or makeup without government review or approval. According to EWG's research, 22 percent of all personal care products, including children's products, may contain a cancer-causing ingredient, 1,4-Dioxane, and 60 percent of sunscreens contain oxybenzone, a potential hormone disruptor. Other studies have raised alarms about lead in lipstick, secret chemicals in fragrance and preservatives in personal care products.
It's time that the FDA has the authority to regulate ingredients in cosmetics and personal care products. From prohibiting the use of certain ingredients, including carcinogens and reproductive and developmental toxins, to recalling products that fail to meet safety standards and requiring product labels to name each ingredient, the FDA will be better able to ensure that what you're buying is safe for you and your family.
You have the right to know what you are putting on your face, hair, and skin. And you should feel safe buying any product allowed on store shelves. Tell Congress we need action on the Safe Cosmetics Act of 2010.
Click here to let Congress know that you want reform. Pledge your support for the Safe Cosmetics Act of 2010 today!
Will you know what products are safe for you and your family to use the next time you go to the store or order on line? Right now, the only way is to check each, individual product using EWG's Skin Deep Cosmetics Safety Database. But if Congress passes the Safe Cosmetics Act of 2010, eventually all of the choices available to you will be safer choices.
Please. Take action today. Let's get the Safe Cosmetics Act of 2010 passed for our safety and the safety of future generations. Thank you.
Blue Planet Green Living (Home Page)