Starting a
backyard garden
doesn't have to involve spending a lot on containers, watering systems and soil additives. In fact, you could probably plant a rich, healthy and visually attractive garden right now with what you have lying around your house. Everything from that pile of recyclables to the yard waste sitting at the curb can be used to build a low-cost, low-maintenance source of kitchen herbs, vegetables and day-brightening flora. Following are a few ideas to get you started and to spur on your gardening imagination.
Mulch Obliged
Consider using all those leaves, sticks and pinecones you rake out of your yard every couple of months as free and effective mulch in your garden. Leaves and pine straw are a great finishing touch to your garden beds as they help your soil maintain a consistent temperature and moisture level as well as help to keep out weeds.
Planters with a New Purpose
Instead of asking yourself,  "What can I repurpose and turn into a planter?" you should be asking what you can't, because just about anything that can hold soil and drain water can be used for your planting purposes. Assorted old coffee tins make great containers for flowering gardens and the two center holes of stacked, staggered cinderblocks can be filled with potting soil for a unique wall garden.
Have an old wooden wine box? Drill some holes in the bottom, fill with a short layer of gravel, top with potting soil and hang from sturdy eyelets screwed into the four corners for an intriguing and useful kitchen garden.
Old gutters can also be used as an easy, inexpensive and space-saving garden alternative. Gutters can either be suspended from gutter hangers or drilled into place, depending on whether you're comfortable with drilling into the wall you'll be using. Also, make sure to secure these properly since they will be holding quite a bit of weight after you fill them with water.
Start by drilling half-inch drainage holes every six inches or so along the gutter's length and then suspend or attach it to your wall. Fill the gutter with a short layer of gravel to allow water drainage and top with potting soil. You won't want to plant any deep root vegetables or top heavy produce in your gutter planters, but plants such as herbs, onions, strawberries and bush beans should do well. If you have the space, consider stacking the gutters for a visually interesting — and well-producing — wall garden.
Self-Watering Planters
Self-watering planters come in all shapes, sizes and containers, but they all follow the same basic concept. All you need are two containers, one of which can fit in the other, and a wicking device to draw the water from the bottom (reservoir) container into the soil in the top container.
Innovative gardeners have created self-watering containers out of everything from to-go deli containers to storage bins to soda bottles. To make a soda bottle self-watering planter, for example, simply cut a plastic soda bottle in half and invert the top half in the bottom half so you have the planting container (top half) sitting in the reservoir container. Then drill a small hole in the cap of the soda bottle and run a thick piece of yarn half way through it. When you place the top half of the soda bottle back in the bottom half, the yarn will work as your water wick. Fill the bottom container with water and the top container with potting soil and your plant. Refill the reservoir as needed and you're done!
For larger containers, of course, the wick needs to be a bit bigger. For self-watering planters with large plastic storage bins, for example, the wick could be a small plastic container with holes drilled in it, big enough to allow water to collect. Place it under a central hole drilled in the top container and fill the bottom container with water. You might also want to drill a hole in the side of the bottom container at a level where you can refill the water so you don't have to lift the top container off every time it needs refilling. Once the sun hits your planter, the water will evaporate through the deli container and water your plants.
Planting a garden doesn't mean you have to stick with any strict rules of gardening. As long as you have soil, light and water, you can plant just about anything in any style…or container.
What are some unusual containers you've used in your garden? What self-watering systems have worked best for you?
Mike Tuma
Blue Planet Green Living (Home Page)
About the Writer
Mike Tuma is a Home Depot store associate in the Chicago area, where he has been helping customers since 2005. Mike focuses on outdoor living writing, ranging from tips on using a wood chipper to the latest in lawn mowers.
Related Posts
Backyard Abundance: Reconnecting People to Nature
Organic Gardening in Your Own Backyard
Sustainable Living Profile: Jessica Klein
How to Build a Quick and Easy Vegetable Trellis
How to Build a Compost Bin in Your Own Backyard
Comments Off on Break Out of Throwaway Culture in 2013
For decades, a disposable culture has permeated every part of our society, leading to environmental degradation, waste, and inefficiency. If your family is locked in a throwaway lifestyle, there's no better time to make a fresh start. Here are a few trends that are helping people around the country save money, live better, and protect the planet.
1. Repair Shops
Disposable culture caused the near-extinction dozens of repair trades like tailoring, cobbling, and small appliance repair; but in environmentally conscious regions, these professions are making a comeback, mending tennis shoes and t-shirts as well as high-end luxury items. For a few bucks and 20 minutes of their time, not only are people saving something that would have been thrown away, but keeping someone local employed as well. Repair swaps are also popping up all over the country, where once a week or month groups get together to help each other repair their items for free. Check your local living section of your newspaper, the classifieds, and Craigslist to find repair shops or repair swaps in your area.
2. Local Trade and Resale
Craigslist is nothing new, and buy-local campaigns have been around for years—but the recent trend is in specialty sites like Craigslist, but only for a state or region, and only for a certain type of good or service. Sites for electronics, baby goods, home furnishings, produce, crafts, and services that are tailored for a specific region are great because they know what issues are affecting local communities, and are better equipped to prevent scams and spamming. It's a great marriage of the convenience and efficiency of the Internet, with the security and personality of a local market. Next time you think about throwing something away or purchasing something new, consider seeking out locals who might be willing to trade, sell, or buy.
3. E-waste Recycling and Repair
While it's been almost impossible to reuse or resell broken or obsolete electronics in the past, many manufacturers are seeing the benefits of selling a more lasting, modular product. More and more companies are licensing technicians and selling "verified" parts to ensure quality repairs, so you can have a more certain, secure experience when you take your computer in for a diagnostic. The trend in PCs and tablet computers is upgrade-ability and repair-ability. Starting in 2013, you'll be easily able to add memory or fix broken screens or parts on more electronics.
4. Cell Phones
Everyone knows somebody who has a drawer full of used cell phones, now 10 years old and useless. Cell phones that are 3-4 years old are still viable and highly sought after as many people can't afford the newest $500 dollar phone, so take advantage of that and resell your old cell phone for a couple bucks. You can use established sites like eBay, USell.com, Gazelle, or ReCellular, and some malls in the United States and Europe now have vending-esque machines that can tell you how much your cell phone is worth and purchase it right then and there. If your cell isn't worth anything, they give you the option to donate or recycle it on the spot.
5. Fashion
Perhaps one of the biggest culprits to the throwaway nature of our society is the fashion industry. Unfortunately they aren't changing much other than the niche companies and products that encourage reusability. Rather, in line with the first point, people are not only taking their old clothes to be repaired, but they're repurposing old articles of clothing into something fashionable. Thrift stores are becoming more socially acceptable and the norm as people use them to cheaply purchase material to create something they want. So invest in a sewing machine and start mending and creating!
 Aimee Watts
Guest Writer
Blue Planet Green Living (Home Page)
Aimee Watts is a staff writer for Mobile Moo. She has spent ten years telecommuting full-time, and loves spreading tips and advice for fellow work-at-home parents. She loves gadgets, new ideas, and skiing with her two favorite people: her husband and teenage son. They live in Evergreen, Colorado.
Most of us are guilty of stockpiling jewelry at some point in our lives. It may not have been intentional, but more often than not we still end up with a jewelry box or bedside drawer full of tangled necklace chains and unpaired earrings — or even a wedding ring from a long-ended marriage.
The majority of the time, we feel torn between two options when our jewelry stash gets too big: keep it or throw it out. To respect the feelings of those who have given it to us, we tend to hang on to more than we need or even want. The new solution? Recycle it!
There is no need to toss perfectly usable gold or silver into the trash, and eventually a landfill, when it can be transformed into a new and unique piece that you will want to keep.
From an environmental perspective, repurposing old jewelry to make new pieces cuts down on the cost and global impact of mining for precious metals and gems. Many mines release cyanide or mercury into local water supplies and are often guilty of inhumane labor practices or despicable safety standards. While recycling your jewelry won't necessarily improve the environment, it can certainly prevent it from getting worse or being mined within an inch of destruction.
Following is a list of options to consider:
Repurposing
• The Glass Slipper Project – Gently used formal dresses, handbags, shoes, and jewelry are collected through donations to benefit young girls who cannot afford to attend their proms. Once the girls are outfitted, you receive a donation receipt for tax deductions.
Recycling
• GreenKarat – This is a recycling center with a twist. Any jewelry you donate to their MyKarat program earns you credit toward new pieces. You can also choose to donate jewelry to GreenKarat where the value of it is given to Basel Action Network, an environmental organization.
Reselling
• Pawn Shops, Etsy and Online Auction Sites – If your pieces are in good condition but you just don't want them anymore, you can earn some extra cash by selling them so someone else can enjoy your old treasures. If they are not in the best shape you can still sell them for scrap value, but be sure to remove any diamonds or gems and sell those separately to earn more money in the long run.
Trading Up
Many jewelers offer a trade-up program, so if you happen to have a ring that was originally purchased from a local jeweler, you may want to inquire about their trade-in options. The L.A. experts at www.icingonthering.com want you to know that you may have an existing lifetime warranty on your diamond or other precious gemstone ring, which may also be eligible for a trade-up program. If this is the case, contact your jeweler and ask about trading in your existing ring for a new, custom design. Your old ring will get recycled and turned into a different piece that someone else will cherish for years to come.
Mailing
These services can be found online. They send you a special envelope in which you place your unwanted gold jewelry, then mail it back to them. From there, your jewelry is melted down so that jewelers can make new pieces, and you receive a check for the scrap metal value. Not all mailing services like this pay the same price per ounce, so be sure to do your research before sending away your trinkets.
It's Your Choice
The important thing to remember is you don't have to hang onto old jewelry simply because you can't bear to throw it away. Choosing to have it recycled into a different piece gives you something new to enjoy, while recycling or donating it gives someone else the chance to enjoy your jewelry. Either way, you are helping to reduce dependency on mining to satisfy the world's jewelry desires — and helping other people as well as the environment.
Karla M. Somers
Guest Writer
Blue Planet Green Living (Home Page)
Karla M. Somers has acquired and recycled several pieces of jewelry over the years. She is a contributing writer for www.icingonthering.com, the Los Angeles jewelry district's premier jewelry store.
Related Post
Green Weddings Begin with "Responsible" Gold
Photo credit: http://www.icingonthering.com/imageview.php?pID=983&num=
Comments Off on 3 Creative Party Ideas for Kids (That Cost Almost Nothing)
What parent among us hasn't scratched our head wondering what to do for our child's next birthday party, Scout meeting, or club activity? Here's a collection of simple projects that will spur kids' creative juices to flow, save you money as a host, and teach both the value and fun of repurposing.
All of these projects involve using parts from discarded ceiling fans, chandeliers, loose ceramic tiles, cabinet hardware, or other household items. So, scour the clutter in your basement, closet, or attic; check out the freebies and broken items at garage sales; or look for bargains at resale stores. Use your imagination, and don't be limited by the suggestions here.
Add hot glue guns, plenty of glue sticks, and an adult per child or two, depending on their ages. Then let the kids' imaginations take over as they repurpose trash into treasure with any of these projects.

Door Signs from Ceiling-Fan Blades
This project can work for children as young as five with one adult per child. Older children and teens can do this on their own. You'll need the following materials:
one clean, dismantled ceiling-fan blade per child
a hot glue gun, glue sticks, and power supply per child or two
a variety of decorative items to choose from: shells and small rocks; Scrabble letters or other game pieces; colored glue or water-based paints and paintbrushes; nuts, screws, nails, and bolts; colored ribbons and lace; and virtually any small thing you're willing to let the kids glue to their fan blades
butcher paper or newspaper and tape to cover the work surface
1. In advance of the activity, an adult should remove all metal from the fan blades of one or more ceiling fans. Smooth blades without decoration work best for children's creativity to shine.
2. Give each child a clean fan blade and access to the assortment of small objects. Suggest that they decorate the fan blade or write their name on using the assorted objects you've provided.
3. Once they have designed their fan blade to their liking, heat up the glue gun. Older children can then glue their items on the fan blades. Adults should assist younger children to avoid burns. Press firmly to be sure the glue holds the items in place.
4. For vertically oriented designs, add a ribbon or string in the center hole at the top of the blade. For horizontal designs, either drill a hole at each end of the blade and attach a ribbon or string, or add one or two picture hangers to the back of the fan blade.
Candle Holders from Chandelier Flutes
This simple project is appropriate for ages 5 and up, with supervision from an adult or older child. You'll need the following supplies per child:
a glass flute from a chandelier or other light fixture (be sure there is a flat surface on one end and an opening large enough to light a candle on the other)
one or more squares of ceramic tiles
tiny ceramic tiles, glass beads, or other decorative items to add to the larger tile
a tea light candle or battery-powered candle
a hot glue gun and glue stick
1. Heat the glue gun and insert the glue stick.
2. Glue together two or more tiles, if desired.
3. Squirt a generous amount of hot glue on the narrow end of the glass flute (the opposite end from where a bulb would be inserted).
5. Quickly invert the flute and place it on top of the tile(s). Press down firmly to seat the flute into the glue.
6. Decorate the tile by gluing on other small nonflammable items.
7. After the glue dries completely (about 10 minutes), place a tea light or battery-powered candle into the base of the flute.
Important: Be sure to caution children that only adults should light the candles.
To avoid having the creation fall apart, have the child or adult pick up the finished garden candle by its base, rather than by the flute.
Monsters and Other Cool Creations
This project is most appropriate for ages 10 and up. Younger children will require adult assistance.
You'll need:
Lots of spare parts from ceiling fans, lamps, chandeliers, trophies — virtually any metal or plastic item left over from an unfinished project or rescued from an item destined for the landfill; use extra caution with sharp objects
An assortment of nuts, bolts, and nails
A hot glue gun and plenty of glue per person
1. Give each child access to the scrap piles or bins. To help with indecision caused by too many options, you may want to limit younger children to x number of pieces for their creations.
2. Heat a glue gun, and assist young children in gluing their pieces together. (Hint: Have the child select a piece for the base, then glue items together by building up from the base.)
3. Allow pieces to dry for 10 minutes before picking them up by the base.
Let the Kids Do It
Despite the need to supervise young children where hot glue guns are involved, we adults need to keep in mind that creative projects are only fun for the kids if they get to most of the creating.
Suggestions are fine — if asked for. But the finished product means so much more when a child can truly say, "I made this myself!"

Julia Wasson
Publisher
Blue Planet Green Living (Home Page)
Comments Off on Repurposing Goes Classy in UpCycled Style
Candi Karsjens is an ecopreneur in every sense of the word. She is an environmentalist, who repurposes and upcycles other people's cast-off bottles into gorgeous glasses, bowls, vases, and more, giving each one an entirely new for years to come. She also creates candles and creams free of toxic chemicals and even pours candles into her upcycled glass holders. Karsjens has two built-from-the-ground-up small businesses she's now combining into one: Aromatic Infusions/Upcycled Style.
Next weekend, Candi's products will make their first appearance at the Des Moines Farmers' Market. If you're in the area, I encourage you to meet the designer and see her full range of cool products.
In this post, I'll focus on the Upcycled Style products we tried. In my next post, I'll review some of her Aromatic Infusions products.
Wine-Bottle Tumblers
UpCycled Style focuses on repurposing bottles that would otherwise be trashed. And the old saw, "One man's [or one woman's, thank you] trash is another's treasure" couldn't be more fitting for this part of her business.
At my son Aaron's birthday dinner last weekend, Joe and I served beverages in beautiful cobalt blue glasses. At first glance, the seven glasses on the table looked like a perfect set. But three of them were store-bought drinking glasses, and four were Candi's handcrafted, upcycled glasses made from wine bottles.
It took a few minutes for our family members to figure out the difference. The cobalt color was exactly the same. The shape, though, was the giveaway.
The store-bought glasses were wider at the top, while the upcycled glasses were straight-sided cylinders. One other thing—the upcycled glasses were as thick and sturdy as, well, wine bottles. (Have you ever tried to break a wine bottle? Not as easy as it looks in the movies.)
When she realized what she was holding, Joe's daughter, Megan, exclaimed, "I love it!"
Our other family members agreed. They all liked the color and we amazed at how well they matched our other glasses. Others were impressed that the manufacturing markings remained at the base of each bottle. And we all liked the solid feel of the heavy glass in our hands.
The rims aren't quite as rounded and smooth as you might be accustomed to in a store-bought glass. But we found them perfectly comfortable for drinking. Karsjens' uses a three-step cutting and polishing process that does a remarkable job of transforming wine bottles into esthetically pleasing tumblers.
The tumblers came to us packaged in a cute, recycled-cardboard, four-pack carrier. My first thought upon opening the box was that these would be a perfect house-warming or wedding-shower gift. (Admission of selfishness: I love these too much to give them up. I'll have to buy another pack for my next gift occasion.)
Soda-Bottle Juice Glasses
Our grandson, Carter, is learning to drink from a glass. While he's far too young at 11 months to be trusted with a fragile glass all by himself, he enjoyed slurping from another of Karsjens's creations while his dad, Kyle, held it.
This juice-sized glass was originally an Orange Crush bottle, cut just the right size for our little guy. I admit to being a bit nervous at the sound of his tiny teeth hitting the rim, but he didn't actually chomp down on it. And it's far too tough for him to break even if he had. The glass was made from a soda bottle, after all, which was of necessity designed for tough use.
The soda bottle's contours make the glass both attractive and easy to grip. Take a look at an Orange Crush (or Grape Crush—we received a sample of each) bottle in the store, and you'll see what I mean. This glass won't easily slip even in a child's hands.
One interesting feature of many of Karsjens upcycled products is that they retain their original labels, as you may be able to see in the photo at right. If you're a fan of Orange Crush, Grey Goose, or Patron, for example, you can order products bearing those labels for your home bar or kitchen. Or, you can buy products without the labels, and just enjoy the glass itself.
War on Trash
Karsjens got started upcycling wine bottles after her son expressed shock that she would commit to the trash heap glass that takes "thousands of years" to break down. She began her own war on trash, which she describes in her blog of the same name.
She takes this war personally and has committed her resources and time to reducing landfill waste by creating beautiful and useful products. Karsjens says:
What I love most about what I am doing is that I can fill a need with sustainable, recycled and repurposed items, and it helps to reduce the amount of trash we create. Whether a person believes in man-made climate change or not, the truth about trash is that we simply create too much of it as a species.
Watch for our next post on Karsjens' Aromatic Infusions products from this Iowa ecopreneur.
Where to Shop
300 Court Avenue, Des Moines, Iowa
Meet Karsjens in person!
216 5th St.
Historic Valley Junction
Des Moines, IA
East Village
333 E. Grand
Des Moines, IA
The Styling Lane Salon & Gifts
840 12th St. NW
Mason City, IA
700 Ken Pratt Blvd, Suite 115
Longmont, CO
Iowa distributor for UpCycled Style and Aromatic Infusions
Contact Information
Candi Karsjens
Facebook: UpCycled Style
Etsy: AromaticInfusions
Blog: War on Trash
The Small Print
Blue Planet Green Living received complimentary samples of the products reviewed in this post. No other compensation or incentive was provided.
Our policy is to review only those products we feel merit overall positive comments. If we do not like a product more than we dislike it, we do not review it. We are not influenced by free products and provide our honest opinions. For more information, please visit the Policies tab on the top navigation bar.
Publisher
Blue Planet Green Living (Home Page)
Have you ever looked at a beer bottle and thought, That would make a good candle? Like many people switching to a more environmentally friendly – "green" – lifestyle, artists are finding new ways to show their creativity while repurposing material that otherwise would be tossed in the garbage.
Tom Brown has found an outlet for his creativity by participating in the Iowa City Public Library's Altered Book Sale and Exhibit.
For the past few years, people of all ages have been encouraged to participate in creating fun works of art using old books as the focal material of the work. Those who participate have the option of using their own library for material or picking up an old book from the Iowa City Public Library (ICPL).
Using recycled material such as books and copper, Brown went to work creating his piece for the exhibit: a lamp. Brown made the body from copper tubing and the shade from the pages of a medical encyclopedia.
"It was covered in skulls and kidneys and other body parts," says Brown. He goes on to explain how he made sure he didn't make the lampshade too thick. He wanted the words and images to create shadows on the surrounding walls.
Brown is not only a participant in the event; he also works at the ICPL. "People seem to enjoy the Altered Books event. Every year it seems like we talk about it being our last and then, come summer, people want to do it again," Brown says.
Unfortunately, this year, it seems the event will not be continued. However, the local community libraries are contriving a new project to promote Iowa City's literary culture and create interest in reading and writing.
Amy Leners is another who has enjoyed working with different "found" material.
"I think it was last spring," recalls Leners, when she began searching for new and different ways to create art. "I went out on one of the trash days where anything and everything would be picked up. I noticed a lot of different sizes of bike tires, so I grabbed them." After about a month, Leners decided what to create with her tires: a chandelier.
Leners first removed the rubber tires from the wheel frames. She used two tires: one a little over two feet in diameter and the other about one foot. Then, she says, she added some old beads she'd had for a long time to the spokes of the wheel. She stuck with darker colors for the beads, like crimson, violet, and navy.
Leners tied the two wheels together using old, white Christmas lights. Her final decoration is truly fitting for a college town: beer bottles.
"I used Rolling Rock bottles, because the light shines really nicely through the green bottles," says Leners, who also admits it is a favorite drink among many of her friends.
Her current project is actually reworking her beer-bottle chandelier. Again, she is using bottles as her main material. "They're just about the easiest thing to find in a college town," she says. However, this time Leners is dropping the tire wheels for Styrofoam, an old magazine and IV tubing. Even though she bought the Styrofoam, Leners says she is preventing it from just being tossed out and sitting in a landfill forever.
Much like Leners, artist Isabel Barbuzza gets a lot of her material from people she knows.
"Sometimes my students will just bring me different materials like books and plastic – things that were going to be thrown out if no one would claim them," she says. "Other times I may get a call from different departments or libraries that are getting rid of books because everything is digital now."
Barbuzza is an associate professor of art at the University of Iowa. Her work has been featured nationally and internationally: from California to New York, and from South America – where she is from — to Russia. Her artwork has ranged in price from $500 to $20,000.
"I just love working with books," Barbuzza says. Recently, she completed a collage titled "Ekstassee" – pronounced ecstasy – using the dust jackets from art books. The various University of Iowa libraries collected the jackets for her.
Barbuzza's collage is approximately eight to nine feet tall and two to four feet wide. The piece incorporates hundreds of different pictures that range from images of God to Batman on a motorcycle.
"The piece is all about seeing," says Barbuzza. She adds that it also deals with perception and the subjectivity of reality: what is right and what is wrong.
At the top of the collage is a picture of a woman's face. Barbuzza says that the woman in the image is blind, yet she is covering one eye like one would do when they may not want to see something.
"The picture was really what inspired me to create this piece," Barbuzza said.
Another work of Barbuzza's that incorporated recycled material is a work titled, "Embrace Me." It is a suit created from mussel shells and Vaseline.
"I had mussel parties and invited friends over to help me eat all these mussels I needed for the suit."
Barbuzza says the piece is quite heavy: 60 lbs. She added that she made sure to try it on at least once before she began showing it.
Whether creating art as a hobby or a calling, getting material doesn't have to be an expensive process. An artist can create beauty from trash as easily as from new materials. Ultimately, it's just about getting your concepts across to another person.
Barbuzza says, "I respond to materials, and I use whatever material is interesting to me to get my ideas across."
The next time you're about to throw out a milk carton, or other objects, stop and think about what you might create with it instead.
Blue Planet Green Living (Home Page)
Torie Halbert, a finalist on Home & Garden Television's Design Star and owner of To the T. Interiors, has a favorite tip for redecorating in an eco-friendly way: repurposing. Reusing old furniture and materials is not only environmentally friendly, she says, "It's also stylish."
In 2009, the Houston native finished in the top four of HGTV's Design Star reality show. Halbert has received multiple honors from PRISM, Parade of Homes, Houston's Best Awards, and was named 2009's Most Dynamic Woman in Houston. She works as a custom home designer and strives to be environmentally conscious with her designs.
"I like to use elements my clients already have," Halbert says. "That's something I'm known for."
One of her favorite elements to re-use is wood, because of its versatility. She loves to find unique ways to use wooden kitchen cabinets in other parts of the house. Halbert has also reclaimed wood from barns and old buildings to use as flooring in a home re-design.
The acclaimed designer often repurposes chairs and mirrors in her projects. She points out that chairs can be re-upholstered in unique combinations and be a great feature piece in a space.
Halbert typically designs luxury homes, but works with Ashley Furniture once a month to give deserving budget-conscious families a home makeover. Even when designing for clients not on a budget, she still enjoys refinishing and repainting existing pieces.
"Then you're really customizing something," she explains. She prefers the uniqueness of pulling together a variety of older items to buying coordinated pieces at a store and simply setting them up. "Plus, everyone likes to save money," she says.
Halbert was inspired to be eco-friendly because, in her ten years remodeling houses, she's seen the massive trash bins outside.
"That huge dumpster is going off to the landfill and it pulled on my heart. That was many years ago. You're just inspired, and you want to do more of that," she says, referring to reducing the waste produced when remodeling.
The inspiration led her to endorse Nature's Carpet. Instead of bland designs, the eco-friendly company stays on trend with various patterns. Halbert partnered with Nature's Carpet for their Houston launch a few months ago. They offer products that are 100 percent biodegradable, made from renewable resources, and are LEED compliant.
Halbert describes her time on Design Star as a "culture shock" — she's always lived in Texas, and the show is filmed in California. She describes her designs as traditional, old-world, and country. In California, however, the designs are very modern. The experience influenced her to incorporate more color in her remodels.
Her strongest influence comes from Ralph Lauren's interiors. "I'm very much a Southern designer," she says. "And his interiors are rustic and lodgy."
A seasoned designer, Halbert uses her style and expertise to speak to young, future interior designers. She talks to them about easy ways to be eco-friendly, like incorporating bamboo and using paint that does not have volatile organic compounds (VOCs).
As someone who typically designs luxury homes but who is also environmentally conscious, she has a unique perspective on living fabulously while being responsible.
"You can go green and still look polished and high end," she says.
Blue Planet Green Living (Home Page)
Ripley is a name long associated with uniqueness and — let's be honest — oddity. The latest book in the Ripley's Believe It or Not! series is no exception. Flip to any page in this attractive, hard cover book, and you'll find bizarre stories about all sorts of topics that will keep you reading and turning page after page:
training pigeons to evaluate art by rewarding them with food, page 77
a Russian man with a tree growing inside his lungs, page 111
hair scissors that fit on the tips of a stylist's fingers, similar to Edward Scissorhands, page 144
and so much more.
The idea of reusing discarded items in new ways is hardly unique these days, and you might wonder how reuse and repurposing would fit Ripley's definition of "odd." Yet several of the entries in this book show highly unusual ways to reuse discarded items.
One of my favorites as far as ingenuity goes is the "trashy lingerie" created by artist Ingrid Goldbloom Bloch (Massachusetts). The bustier and panties are woven from a "fabric" of thin strips of "cola cans carefully threaded through a wire frame" (page 206). Though the press release I received says these skivvies are comfy, I have to wonder. Come on, would you want to wear metal underwear?
Have you ever wondered what to do with all those egg cartons after the eggs have been eaten? Check out the art of Enno de Kroon (Netherlands), who paints portraits, still lifes, and other works onto the surfaces of the cardboard cartons (page 210). De Kroon is quoted in the book as saying, "I consider egg cartons as two-and-a-half dimensional objects that offer remarkable possibilities." Remarkable, indeed. But don't expect a traditional painting; these one-of-a-kind pieces appear "distorted when viewed head on."
When you were a kid (or your kids were kids) were Transformers a popular toy in your household? How would you like to have an 8-ft. tall sculpture made from auto parts, scrap airplane parts, and used motorbikes (page 244)? This lifelike (if you can say that about a hunk of metal) sculpture in the photo on the right is the creation of RoboSteel, an Irish company that makes replicas of cultural icons and characters from fantasy.
RoboSteel also is responsible for a suspiciously Vaderesque space soldier (page 245) that is about as creepy a villain as you might find in any film. Nightmares, anyone?
A more playful sculpture (page 196) is a 6 ft. 6 in. tall angel made entirely of used toys. Robert Bradford (England) assembled "Toy Angel" over two months, using thousands of plastic playthings, such as action figures, water pistols, a toy saxophone, race car tracks, and even a tiara (but on the statue's knee, not its head).
Ian Davie (North Wales) paints tiny birds on swan feathers he collects near his home (page 206). Davie hand cleans and grooms the feathers until they are perfectly smooth and ready for his artwork. Then he coats the feathers with acrylic to make a stable "canvas." He needs about a week to create each painting, but the reward is apparently worth the effort; he sells the tiny works of art for $900 each.
Art seems to be the running theme with the reused/repurposed items in this book. Alex Queral (Pennsylvania) sculpts portraits from a most unusual medium. The heads he sculpts virtually pop from the pages of recycled phone books (page 207).
Do these spiders scare you? They might if they could actually move. Those elegant eight legged critters are beautiful and sharp; they're made from scissors collected by artist Christopher Locke (page 14). Don't they make a black widow look almost benign?
Most people who play the lottery lose, of course. Have you ever thought about the environmental impact of all those losing lottery tickets? Two artists from Brooklyn (New York) created a full-sized Hummer H3 replica using $39,000 worth of losing lottery tickets (page 134). And that's only 39,000 losing tickets. It boggles the mind to imagine how big a fleet of Hummers they could create if they used the losing tickets in just one state – let alone the entire country.
If stories and photos like these intrigue you, you'll enjoy reading Ripley's Believe It or Not! ENTER IF YOU DARE! You can purchase the book on in all major bookstores, on Amazon and other online bookstores, or at any Ripley's Odditorium.
The Fine Print
Blue Planet Green Living received a free copy of the book reviewed in this post. No other compensation or incentive was provided.
Blue Planet Green Living's review policy is to only review those books we feel merit overall positive comments. If we do not like a book more than we dislike it, we do not review it. We are not influenced by complimentary books and provide our honest opinions. For more information, please visit the Policies tab on the top navigation bar.
Blue Planet Green Living has an affiliate relationship with Amazon.com. If you purchase this book or any other products through Amazon by clicking on our affiliate link, Blue Planet Green Living will receive a small financial compensation from Amazon, which we use to sustain this website.
Blue Planet Green Living (Home Page)
Ian Moise is the founder of ReUse Connection, a Facebook page and future website dedicated to finding alternative uses for items or materials people might otherwise throw away. For example, do you ever wonder what to do with used plastic tape dispensers? ReUse Connection readers suggested ideas as varied as making candle holders, using them to organize loose pieces of ribbon or embroidery floss, pulling the metal cutters off and gluing them onto a piece of wood to create a knife, using the rolls to store rubber bands, and, of course, recycling them.
By day, Moise [mo-EEZ] is an international development consultant for the World Bank's Water and Sanitation Project (WSP). A returned Peace Corps volunteer, his interest in consumerism and reuse got its start while considering the question of what makes people happy. This is part two of Blue Planet Green Living's (BPGL) two-part interview with Moise. — Julia Wasson, Publisher
---
BPGL: What sparked your interest in reuse?
MOISE: I had studied a lot in college about community-based cultures, and I was already concerned about consumerism in the United States. I very much wanted to find out how it was to live in a community-based society, why they bought stuff or didn't buy stuff, why they were less individual consumers than we were, and so on.
I contacted the Peace Corps, and, because I had lived for a winter in France and already spoke French, I ended up going to francophone Africa. It was a good fit. The Peace Corps is obviously a great experience. You learn tons of things about yourself, about other people, and about your own people.
In Africa, I saw kids running around in scraps of clothes, and people living very difficult lives, yet they were frequently smiling, even at the end of a ridiculously tough day. It didn't make sense. It got me interested in this question: Why are poor people happy?
BPGL: Children tend to be happy no matter what their economic circumstances. Did you also observe that the adults were joyful?
MOISE: What I saw frequently is women who would toil all day. They would wake up very early in the morning before the light of dawn. To take care of their families, they would start a fire, put water on the fire to make breakfast and so their families could bathe, etc. Then, about the time the sun would come up, they'd pack up their stuff and go out into the fields with two or three or four of their kids, maybe a baby on the back, maybe a baby on the front. They'd end up out in the fields all day under the hot sun, toiling and tilling, usually in groups of women — four or five, maybe more, maybe less.
At the end of a 12-hour day, they'd stumble back home. They'd have these wicker baskets strapped to their backs (like backpacks) that they'd made from reeds or other materials. They would stack wood easily two to three feet above their heads; you can imagine the weight of a stack of firewood. And remember they often had a baby on their front. They'd walk by my house each evening, and  turn and wave and smile and keep going. That just shocked me; people didn't do that where I was from.
This whole dynamic of why wealth didn't buy happiness was really intriguing to me. What made those women smile at me under such physical demands?
And, I began to think about the meaning of the word poor. What is poor? I have always been struck by our definitions of poor: the West being financially wealthy, but poor in humanity in many ways; impoverished people being poor in finances, but always willing to lend a hand. These are gross generalizations, but they played a BIG role in all this life stuff I've done.
BPGL: What did you do after your stint in Peace Corps?

MOISE: After Peace Corps, I went to grad school in an interdisciplinary, environmental studies program at the University of Oregon. My research compared the United States and Zambia. I looked at sustainability outcomes as a function of how people allocate their resources. My hypothesis was, If you spent more money on your friends and family than on yourself, in very gross terms, you would be happier. Conversely, if you spent it all on yourself, you'd be less happy.
I looked at two things: environmental sustainability, using an ecological footprint engine as my measuring stick, and social sustainability, using proxy indicators for happiness and feelings of security.
BPGL: What were your conclusions?
MOISE: What I found — and I think this has been borne out by current research — was that up to a certain level of wealth, money does buy you happiness.
If you can't take care of your child's education or clothing needs, or if you're unhealthy, or if you're constantly spending all your money, and you're on a treadmill of living on the edge, then, yes, increases in wealth actually do correlate with happiness. That was particularly true in Zambia, but I think it actually worked as well in the United States.
But, after you reach a certain level of wealth, it no longer correlates with your happiness.
In the United States, it was very clear that the more time people spent with each other, the happier they were. Older people who volunteered more of their time and people who were in community groups or went to church tended to be happier. I think that's an interesting dynamic. By the way, this is a huge field of research now, much of it stemming from Robert Putnam's book called Bowling Alone — about the alienation in today's industrialized world.
BPGL: Were you aware of the consumer-driven society when you were growing up, or did you not become aware until your Peace Corps experience?
MOISE: When I was in college, I kind of got off the consumer kick. I told my parents I didn't want gifts anymore. I was down on Christmas and birthdays. I didn't understand why these events were all about getting presents?
It just seemed wrong to me, especially when you think about the back end of the life cycle of these products. Where do they go? It isn't just in the garbage can. They end up somewhere. Not to mention that Christmas was supposed to be a religious holiday.
In the early 1990s, I was influenced by a book by Paul Hawken called Ecology of Commerce. It started percolating ideas of industrial ecology in my head. Industrial ecology makes the ultimate sense to me: Output here, input there; let's marry those two things. So, that book stimulated my thinking for a long time.
BPGL: How did you come up with the idea for your website, ReUse Connection?
MOISE: In Africa, I found a lot of utilitarianism. In retrospect, Africans are not utilitarian because they want to be or because they're environmentally conscious. It's out of necessity and poverty.
In fact, I see this confusion a lot in the sector. A lot of environmentalists want people and the world to change because of morality, because it is "right." The problem is, morality doesn't catalyze change.
I think making and saving money mobilizes people. This is why our site is very much about entrepreneurship. I think that people and industries and businesses are starting to reuse not because it is "right," but because they are now seeing the value in it… But, I digress…
The idea for the website comes from wanting to connect that utilitarianism with the consumerism and waste of the developed world, and everywhere in between. I've traveled all over Europe and Africa, and I've seen all these different ideas on how to reuse things, which ultimately reduces waste. It was just natural to me to try to connect those things. My brain is a little bit of a connector.
When I left USAID in mid-2008, I thought that I was going to change tracks and get work in the environmental field, doing what I got my masters in. I ended up unemployed for about eight months. During that time, I delved back into the environmental sector and ended up reading a book called Green to Gold.
Green to Gold was basically about how to create competitive advantage by becoming more green, and why businesses are getting into sustainability. There was an example in that book about disposable cameras made by Fuji and others. An upstart group had said, We're going to take the disposable cameras and put film in them again and resell them. I thought that was awesome!
Something just clicked there, and I suddenly had the idea. I started chatting it up with my father, who is a software developer. That's how it started.
BPGL: What is the business model for your website?
MOISE: By early 2009, I had designed the whole website on paper for some business plan competitions I was entering, and my dad was working on the software development.
During development of the business plan, people told me I couldn't build a viable business model on advertising revenue alone, so I said, Okay, we're going to do three things. We're going to build a knowledge-sharing platform first. Then we're going to build a challenge engine, which is going to get businesses to buy into the concept that instead of paying their own engineers to solve their redesign challenges, they can post challenges on our website, and our community will help solve them. And, finally, we were going to connect businesses with byproducts with businesses that need them as inputs.
BPGL: I saw a video you created for a contest on Myoo Create. You posed a hypothetical question about what a factory could do with paint sludge, then explained how Subaru is already reusing it. Is that the kind of thing you have in mind as a challenge?
MOISE: Exactly. Subaru, in that case, could have partnered with us. We could have posted that challenge (What do I do with paint sludge?), and then someone on the website could have come up what the solution to dry it and use it to make plastic products, and Subaru would have paid them some sum, maybe $20,000 or $50,000.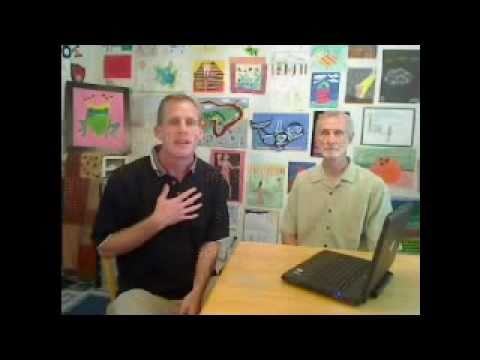 BPGL: So you'd be conducting contests where people can be rewarded for finding a solution to an engineering problem.
MOISE: Yes. There's an increasing interest in this type of crowd-sourcing (using an internet community to collectively solve problems), and a number of companies are already doing it.
BPGL: Are you still working on all three parts of the business?
MOISE: As it turns out, in January of 2010, I decided to learn how to use social media to build our community — part one of our plan. And, immediately, I found two companies doing parts 2 and 3 of our plan, which was fabulous. Let me tell you, just developing the first part is way more than I ever imagined. There's a million ways to go with it.
BPGL: Who are those companies?
MOISE: The company that is doing the second part, which is the challenge engine, is called MyooCreate. I connected with them through Twitter.
One of their first challenges/competitions was called Beat Waste. They encouraged us to enter, and it was a natural competition for us. But more than the Beat Waste competition, what interested me with them was how synergistic their model was with us. If they were building a challenge engine, and we had the user community to solve challenges, it would be a natural partnership.
BPGL: Are there sites that broker industrial waste? Or are you hoping that folks who work at companies where there's a lot of industrial waste will just ask what ideas you have?
MOISE: That's exactly what we want to do with the third part of our business. As I said, though, there is a company, Recycle Match in Houston, Texas — that is already doing this. We haven't had a chance to collaborate with them yet, though.
And actually, when I first entered those business competitions, all the judges told me I couldn't mix our knowledge sharing and challenge idea (consumer businesses) with this B2B business. They just didn't accept it as viable.
In my mind, though, people use computers, not businesses. If our community is large enough, then the same people who work for businesses will see it as a resource. Look at how Facebook connected people first, and now they are getting into business services. Again, as I see it, two people sit at computers and make deals — not two businesses.
BPGL: What's your launch date?
MOISE: June of 2009. [He laughs.] It's a slow process, but hopefully, by November. I've pushed that date back a number of times. It is just me and my ideas and my dad and his software development skills. My sister has helped some and my brother-in-law is helping more and more (he also does software development).
BPGL: Will there be a fee to participate on your site?
MOISE: No. We are not an exchange site; we are a knowledge-sharing platform. Someone can come and ask, "What can I do with packaging?" Then someone else can say, "You can make a piece of art; you can make a dress; you can send them to the Goodwill."
There are a lot of organizations, like Freecycle, CraigsList, tons of municipality websites, etc., that already offer opportunities for people to exchange things. So it's a natural union between us and any of these sites.
People can come to ReUse Connection and find out what they can do with rubber gloves, for example. Then, if they need the rubber gloves, or washers, or something else, we can tell them which sites or locations, in their area, that they can find them.
BPGL: How does Reuse Connection tie into your research on happiness?
MOISE: In my view, there is a relationship between our interactions with others and our interactions with the material world.
I think we get stuck in defining wealth (or value) in one way – by the amount of currency in your pocket;  but that is just one measure of wealth.  There are many others.  There are many ways to find value beyond currency.
The website tries to get at seeing value in things we don't normally see value in: "waste."  Why is it that we see value in materials when they are deep in the ground as crude oil or metals, but we don't see value in those same materials when they are sitting on top of the ground in another form? If we see value in those same materials when they become "waste," we will prioritize them more. That is good for our environment.
Similarly, my research bore out that if you invest yourself in others instead of things, you are happier. This is where poverty comes in. In my view, poor people tend to value people more, for many reasons. One primary reason is that for them, people are wealth. The lesson for a materialistic world is to assign more value to people and prioritize them. Ultimately, when we do, we are happier; i.e., wealthier.
I think there are links there, and I think reuse brings out creativity in us as well, which also nourishes people. I'd like to find more evidence or maybe do more research on a person's relationship to things. My hypothesis would be, If you reuse things, that renews your soul.
Blue Planet Green Living (Home Page)
Related Posts
Part 1: Returned Peace Corps Volunteer Helps Change Lives Through Improved Sanitation
Part 2: ReUse Connection – Ideas for Repurposing, Freely Shared (Top of Page)
Follow ReUse Connection
Facebook: ReUse Connection
Website: ReUse Connection.com
Texas-based Vocal Trash uses some pretty odd materials to make music. They describe themselves as an a capella production that uses instruments made out of trash.
Yes, trash.
If you attend a Vocal Trash concert, you're likely to see instruments made from car parts, water bottles, pots and pans, buckets, and brooms. It's not exactly what you might expect for musical instruments, but this is a trademark that the group is genuinely proud of.
Founder and front man, Steve Linder, told Blue Planet Green Living that he was being earth-conscious without even realizing it. He had been using invented instruments for several years, but didn't think about the environmental aspects of the show until the audience started to point them out to the group.
Linder became conscious of the benefits of having a "green" act and likes doing good while keeping people entertained. "We realized mid-stream that we were really affecting people," he says.
"I started to realize that maybe this is my purpose. It just makes sense. If we're going to do something, let's do it positively."
Giving Junk New Life as Music
Linder's Vocal Trash band mates, including front woman and fellow owner, Kelsey Rae; DJ Chris Beck; guitarist/singer, Josh Caldwell; and singer/dancer, Larry Parrish, are all fully supportive of the concept of repurposing "junk" to make music.

Linder envisions an instrument, then discusses his ideas with Eric Davis of Knotafish. Knotafish specializes in creating unusual and unique instruments from other people's castoffs.
What kind of musical instrument might Linder envision?
"We would take a gas can and convert that into a guitar," Linder says, giving one example. The group's invented instruments are all made of various "found" materials. Some are surplus items that are donated by home improvement companies. All the items would otherwise end up in landfills. Examples include old water jugs, oil drums, trash can lids, and scrub boards used as percussion instruments.
Besides being environmentalists on stage, the members of Vocal Trash have made a point to be participate in green living in their daily lives. "We're all into recycling now that we've become more aware," Linder states. "We're just more conscious about throwing away stuff and that it ends up in a landfill."
Entertainment for All Ages
The Vocal Trash show not only appeals to environmentalists, it also appeals to kids and their parents because of the theatrics, rap, break-dancing, and the DJ. Outreach to schools in the greater Dallas/Fort Worth area is another positive way that Vocal Trash spends their free time. "This is a new page in our chapter," notes Linder. "We just started doing this in the last year."
The band performs only cover songs, because they believe that the fun for their audience is in recognizing the tunes that are playing and singing along to them. "Adults love it, because we pick classic songs to perform," says Linder.
One of their goals for the future is to continue to spread their positive message. "We want to play for as many people as possible," says Linder. "It sounds simplistic, but that's [our goal]."
Vocal Trash plays about 150 shows a year. One of their favorite places to play is at the Iowa State Fair. "Iowa is a magic area for us," Linder says. "That state fair is magic."
They've been playing at the Iowa State Fair for about six years. They play for between 2,000 and 3,000 people and have established themselves as a regular act at the event. "It's been very good for us," Linder says.
Catch Vocal Trash yourself for a memorable, foot-stomping, hand-clapping, rollicking good time. Check the group's Schedule of Events on their website.
Blue Planet Green Living (Home Page)