In part three of this three-part series, writer Cesar Zambrano suggests how to get started investing in Green technology. Please note that these articles do not constitute specific investment advice and are merely the opinion of the author. If you have investment questions, please speak with a licensed investment counselor. — Julia Wasson, Publisher
---
In my last two posts, I wrote about how attractive stocks in the Green sector have become for investors and how to prevent investment fraud from spoiling a Greentech investing experience. Now it's time to discuss an investment strategy and where to invest precious capital.
Perhaps we can learn from one of the world's richest men and most renowned investors. Warren Buffett once wrote that to invest successfully over a lifetime does not require a stratospheric IQ, unusual business insights, or inside information. What is needed is a sound intellectual framework for making decisions and the ability to keep emotions from corroding that framework. Our goal now is to design our own "intellectual framework."
First, assuming we're novices in this arena, let's agree that capital retention is paramount. We are not prepared to lose everything by taking unusually high risks. This objective eliminates private placements, highly speculative ventures, and stocks valued below $5 from consideration.  Diversity and liquidity are also necessary objectives. We do not want all of our eggs in one basket, and when we want to sell, we do not want a thinly traded stock that has few buyers to stabilize market prices.
Safety is the rule at this point, but did we leave any options open? Yes, we have, and the stock market has us in mind. The best options were created in the past decade for investors like us. They are called Exchange-Traded Funds, or ETFs for short, and a definition provided by investopedia.com follows:
What Does Exchange-Traded Fund – ETF Mean?
A security that tracks an index, a commodity or a basket of assets like an index fund, but trades like a stock on an exchange. ETFs experience price changes throughout the day as they are bought and sold….
Investopedia explains Exchange-Traded Fund – ETF
Because it trades like a stock, an ETF does not have its net asset value (NAV) calculated every day like a mutual fund does.
By owning an ETF, you get the diversification of an index fund as well as the ability to sell short, buy on margin and purchase as little as one share. Another advantage is that the expense ratios for most ETFs are lower than those of the average mutual fund. When buying and selling ETFs, you have to pay the same commission to your broker that you'd pay on any regular order.
These funds give you strong exposure and diversification within their specific clean energy sectors. You can also spread your investment between different funds. As you become familiar with this type of investing, you can always review the actual company holdings and weightings for each fund. If you are inclined to invest in a specific entity, you would now have a sound basis for making that decision.
The main point is to be safe and have fun with your investment experience. Successful investing is tied to knowledge, experience, and controlling one's emotions. The last part comes when disciplined decision making is the rule. Warren Buffett followed these simple rules. Now it is your turn to do the same and "Go Green."

Cesar Zambrano

Guest Writer

Blue Planet Green Living (Home Page)

Cesar Zambrano is a writer for ForexFraud.com.

Related Posts
Part 1: Is It Time to Invest in the Green Revolution?

Part 2: Fraud Can Spoil Your Green Investment Strategy

Part 3: Investment Options in the Greentech Industry (Top of Page)
Further Reading
What Are Green Investments?

Go Green with Socially Responsible Investing
Writer Cesar Zambrano thinks it's time to take another look at Green investing. In his three-part series, he will explore some of the opportunities and pitfalls of Green investing. Please note that these articles do not constitute specific investment advice and are merely the opinion of the author. If you have investment questions, please speak with a licensed investment counselor. — Julia Wasson, Publisher
---
You have been a consistent supporter of today's Green Revolution. You employ the latest
conservation
techniques in your home, you buy the best organic foods for your family, and you support products from companies that have earned a great reputation for protecting the planet. But, have you considered investing your precious nest egg where your mind is, in the emerging "Greentech" industry?
Green companies
are no longer just a bunch of start-ups and emerging growth companies, implying high risk and showing very little revenue for their efforts. Quite to the contrary, there were several companies in the Green sector that outperformed the S&P 500's gain of 28.8% for 2009, and quite a few others with multiples of that figure greater than the five fingers on your right hand. Mutual and index funds were not immune to this success either, as interest gathered for this "non-traditional" area of investment.
Many industry analysts have been touting "Green" investments for years. As with other stocks, their performance in 2008 was anything but stellar, but all regained their upward momentum in 2009. Presently the stock market is in a correction mode. Stocks have fallen over the past week due to concerns about the European debt crisis and the uncertainty of the global economic recovery. However, signs indicate that bottoms are being reached and that a favorable buying opportunity is at hand for the informed.
Forecasts for the future of Cleantech are more than optimistic, and many experts believe that the superiority of investments in this sector is merely an issue of simple math.
Wind, solar, and geothermal
have all made the headline news when it comes to their future potential. The
Energy Independence and Security Act of 2007
also established aggressive goals for biofuels, a twenty-fold increase over the next decade. The "simple math" suggests that renewables will grow at double-digits for some time to come. All companies that produce, support the efforts of producers, or assist those wanting to make an
environmental difference
will all prosper handsomely in the years to come.
Amidst much fanfare in July of 2009, the oil giant, ExxonMobil, announced it will invest heavily, some $600 million, into the production of algae-based biofuels. Dow Chemical declared similar intentions the week before for the production of plastics. Company scientists, however, admitted that it will take a minimum of 5–10 years for production to reach economically feasible levels; but for Exxon, it represented a major change in direction. Energy primarily derived from fossil fuels supplies 86% of our current annual consumption requirements. Nuclear accounts for 8.6%, and
renewable energy sources
, "clean energy," make up the balance of 7.4%.
Federal policies encouraging a transition will soon be forthcoming, while other markets, Europe and Asia, are well ahead of us. However, as of this writing, 27 states have adopted binding
Renewable Portfolio Standards
, or RPS for short. This legislation mandates targets for utilities operating in the state to generate a certain percentage of their electricity from renewables. Some are as high as 40% by 2017.
Does this mean that we should rush out to buy stock in Exxon or any algae-based company we can find? Of course not! The keys to prudent investing are preparation and knowledge. Google "green investments" and read as much as you can about them. Familiarity is the goal. But before we can talk about where to invest your capital, we need to address the topic of investment fraud. Stay tuned for Part 2 of this trilogy, because nothing will ruin your investment experience more than being the victim of a scam artist.
Cesar Zambrano
Guest Writer
Blue Planet Green Living (Home Page)
Cesar Zambrano is a writer at ForexFraud.com.


Part 1: Is It Time to Invest in the Green Revolution? (Top of Page)
Part 2: Fraud Can Spoil Your Green Investment Strategy
Part 3: Investment Options in the Cleantech Industry
March 9, 2010 by Shraddah Reyna
Filed under Blog, Cap and Trade, Carbon, Climate Change, Fee and Dividend, Fossil Fuels, Front Page, Global Warming, Greenhouse Gases, Renewable Energy, Slideshow, U.S.
For many years, the words global warming meant little to me. I was quick to dismiss climate change as a hoax or a natural phenomenon and continue to live as I always have. Then, one day, I heard someone on the radio ask, "Whether it's man-made or a natural occurrence, shouldn't we be doing something about it?" This comment stuck in my mind, and through a number of events, my thinking slowly changed.
In the fall of 2007, I returned to college after my daughter was born. I enrolled in an Environmental Science class, primarily because I needed to take a science class and didn't want to take a lab. I had no idea the impact this class would have on my way of thinking and my life's journey.
My college textbook discussed global climate change and CO2 emissions. It stated, "[A]tmospheric CO2 concentration [is] now at [the] highest level in at least 400,000 years, and likely the highest in the last 20 million years. Moreover, [CO2 levels are] increasing faster today than at any time in at least 20,000 years" (Withgott & Brennan, 2007, Essential Environment: The Science Behind the Stories). These numbers, as well as others, got my attention. It became clear to me that we were messing up our planet, and something had to be done about it, although I wasn't sure what, just yet.
According to the National Academies, prior to the Industrial Revolution, CO2 emissions generated through natural processes were in balance with the amount of CO2 absorbed by plants and "carbon sinks" on the earth's surface. The National Academies went on to state, "[M]odel simulations for temperature change during the past century only match the observed temperature increase when greenhouse gas increases and other human causes are included." So, increased temperatures can only be explained by including human activities, particularly increased greenhouse gases such as CO2.
A few months ago, I began looking for environmental organizations where I could get involved and learn more. I came across Citizens Climate Lobby (CCL). The goal of this organization is to "create the political will for a sustainable climate [and] to empower individuals to have breakthroughs in exercising their personal and political power." Both of these goals spoke to me on a deep level. In fact, that is why I am writing this article — to create political will for a sustainable climate and to empower myself and others.
One bill in Congress to address climate change uses a cap-and-trade approach. Cap and trade sets a carbon cap for utilities, transportation, and manufacturing. While this sounds like a great way to limit carbon emissions, the details are dicey to say the least. Businesses will have no true financial incentive to decrease reliance on fossil fuels, the amount of carbon allowed is still a mystery, and — even if it works — it won't be fast enough. We need something more transparent and effective, and we need it now.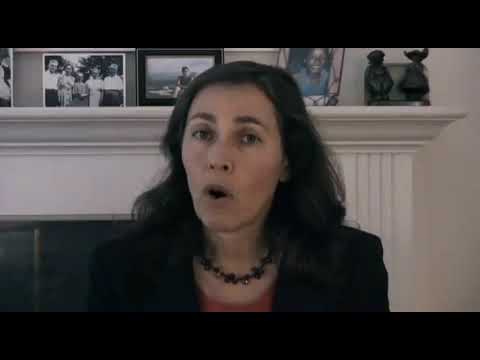 Citizens Climate Lobby and a number of other climate-oriented organizations came up with a solution: the fee-and-dividend plan. Under this proposed legislation, an escalating carbon fee will be imposed on fossil fuels at their point of entry into the economy, whether it be at mines, wells, or ports. This fee will raise the price of fossil fuels and make clean energy technology more competitive.
Additionally, 100% of the carbon fee is refunded to American households to offset increased energy prices during the transition to clean energy. The dividend is equally divided among American households. Those who cut their dependence on carbon can pocket the difference between increased energy prices and their dividends. Under this plan, businesses and individuals have a great incentive to reduce dependence on carbon-based energy — their wallets.
The potential benefits of fee and dividend are significant, including —
The increased price of carbon will lead to an explosion of green jobs, in solar energy, wind energy, weatherizing, and the like.
As fossil fuel dependence decreases and clean energy increases, we will import less foreign oil.
Carbon emissions and other pollutants will decrease, benefiting the health of our planet and heading off catastrophic climate change.
The fee-and-dividend approach has bi-partisan appeal. Similar plans have been presented by Rep. John Larson (D-CT) and by Rep. Bob Inglis (R-SC). But this legislation needs the support of citizens. If you like the idea of the fee-and-dividend plan, contact your Members of Congress and tell them so. Let them know you support climate legislation that places a fee on carbon and returns the revenue to all households. It's transparent, it's simple, and it will be effective.
Perhaps the worst fears of climate change will never be realized; but, they may. We have no viable choice but to plan for the worst while hoping for the best. Each of us must do our part to reduce our dependence on fossil fuels and to reduce CO2 emissions. But our responsibility doesn't end there. We also have a responsibility to engage in the political process to make real change happen. In the best-case scenario, we'll have a healthier planet in the end.
But, for that to happen, we need to take action now. I invite you to lend your support to the people's climate bill — fee and dividend. Be a part of the solution. Contact your Congresspersons today.
Blue Planet Green Living (Home Page)
For More Information
Canada, like the US (and other nations), is presented with a dilemma: How to handle ever-increasing energy needs while decreasing dependence on fossil fuels. One leading plan is to develop new nuclear power plants. But why, asks Green Party member Bob Halstead, aren't we thinking about renewable energy instead? A very good question, indeed — and one we should consider carefully on both sides of our shared border.
Halstead is a retired educator and active writer who posts thoughtful essays on environmental, social, and political topics on his Facebook page, Paradigm Shift. Blue Planet Green Living is pleased that he has agreed to share his environmental essays with our readers. This is the first in a series. — Julia Wasson, Publisher
---
I just watched "
My Nuclear Neighbour: The Nature of Things
" with David Suzuki, a documentary about building a plant to generate
nuclear power
in the rural community of Peace River, Alberta. The key point never raised is that wind and solar power will generate more electricity for the same investment in dollars with none of the same investment in angst and risk, a point that
Obama
also recently missed.
I know that the organisations that most strongly oppose nuclear power in Ontario and Saskatchewan make the same point: investment in new nuclear facility is not wise according to traditional economic theory, even without mention of the long-term effect on widespread earthly
ecology
or human health.
Originally, it was Jim Harris who brought these arguments to my attention: He did it in more detail. Jim's points to me were roughly as follows:
1. To build a nuclear power plant required more investment.
(a) To build the enormous concrete structure would take more time, possibly 15 years, and this would use a lot of energy, long before the plant would produce any energy. This would require current coal-fuelled facility to operate more actively for much longer. If we put the same time and money into truly green facility, the coal-generating facility would close much sooner.
(b) The labour to build the enormous concrete structure and other detail would require a rather large work force in one location, boosting the economy of a small part of the country. If we put the same time and money into truly green facility, people all over the country would benefit from the economic stimulus of local activity.
2. To operate a nuclear power plant requires investment in many highly trained people with a very specific knowledge in nuclear engineering. In comparison, a typical farmer or property owner could operate a truly green facility without expensive full-time professional help.
3. After a nuclear power plant closes, the land used would have an unlimited future as a toxic wasteland and the structure would be entombed in concrete. Neither structure nor surrounding land would have positive future value, both become a liability. Most likely, the land would have been productive farmland before the nuclear plant was built, as is the present case in Peace River, but it will be dangerous and useless forevermore after 70 years.
4. The design of a nuclear power plant cannot be changed significantly after government approves construction. No matter how the science advances, the plant design stays the same over the 5 years before it is approved, plus the 15 years during which it is built, plus the 50 years that it operates before closing. As sustainable power facility ages and then is repaired or replaced, it will benefit from the better technology that humanity will have acquired by then, becoming more productive.
It is when these points are evaluated for their economic impact using traditional economic theory that the investment in nuclear energy is obviously inferior to investment in truly green facility.
None of these points requires an assumption based on research that humanity has not yet done.
The pro-nuclear lobby argues the following:
1. New nuclear power is needed to bridge the gap between now and when we can rely on truly green facility. Point 1(a) above denies this claim.
2. They put forward scientifically unproven claims as positives:
(a) a little exposure to radioactivity actually improves human health;
(b) radioactive nuclear waste will have a future use as a source of more energy; and
(c) in the future we will have feasible ways of storing the most radioactively toxic matter on the planet (even though no biological life form has ever adapted to it).
Each of these potential positives is as likely to be a negative when the uncompromised, "peer-reviewed" science is in, or when the future has arrived.
Of course, we cannot wish away the nuclear "fear factor". How remote is the possibility of a catastrophic nuclear accident? As long as it is a possibility, it is only a matter of time.
Bob Halstead
Blue Planet Green Living (Home Page)
This post originally appeared on Facebook and is reprinted by permission of the author. British spellings and punctuation have been retained.

Blue Planet Green Living (BPGL) has endorsed Francis Thicke, Ph.D., in his candidacy for Iowa Secretary of Agriculture,. We asked Thicke two questions we like to ask all our interviewees. Following are his responses. — Julia Wasson, Publisher

5 Ways to Save the Planet
BPGL: What are the five most important things we can do to save the planet?
THICKE:
1. Probably the easiest thing we could do collectively in this country right now is to increase the average fuel efficiency of cars on the road. The average passenger vehicle (including SUVs) gets about 22 mpg. Hybrid vehicle technology is already on the road today that can double that mileage, and with plug-in hybrid technology — that is also available today — we could quadruple our mileage.
Clearly, we have the technology available right now to reduce the 140 billion gallons of gasoline used each year in this country to half or less. According to EPA, each gallon of gasoline burned emits 19.4 lbs of carbon dioxide. If we reduced our gasoline use by half, we would reduce carbon dioxide emissions by 679 million tons per year, and save more barrels of oil annually than are imported from the Middle East.
We seem to be slow learners in this country when it comes to vehicle fuel efficiency. Even the much touted Cash For Clunkers program was a failure for efficiency. According to data from the Department of Transportation, the average mileage for cars purchased through the program was only 24.9mpg. So even in a program with one of its goals purported to be increased fuel efficiency, we failed miserably.
2. The U.S. should step up and take a global lead in reducing greenhouse gases (GHG) that cause climate change. Arguments that we can't do anything unless China and India sign on immediately ring hollow when you consider that the U.S. has historically been one of the largest GHG contributors, and on a per capita basis we currently produce about four times as much GHG as China. If other countries do not take appropriate steps to curb their GHG emissions, we can justifiably institute "dirty" tariffs on imports from those countries that produce goods with dirty fuel.
In the U.S. we have industry groups — like power companies and some agricultural groups — that think they should be exempt from GHG controls. We all need to step up and do our part. Reducing GHG will bring multiple benefits, including health benefits from improved air quality and economic benefits from switching to renewable energy systems and converting to a green economy.
3. Increase the amount of perennial crops used in agriculture by integrating animals back onto the landscape in ways that are ecologically sound, and by converting the U.S. biofuels industry to the use of perennial crops for feedstocks. That would convert a lot of annual row-cropped land to perennial cropping systems, which would reduce soil erosion, reduce nutrient pollution of our water resources, and save fossil fuel energy.
4. Convert our energy systems to truly renewable and sustainable systems, predominantly wind and solar. For example, according to the American Wind Energy Association, we have the potential, with wind generation, to produce three times more electricity in Iowa than we use annually. We need to develop systems to store the energy produced by wind, like hydrogen, for example. Similarly, we have only begun to scratch the surface of what is possible to do with solar energy, including solar hot water heating and photovoltaics on the roofs of the millions of homes across the U.S.
5. Help people in countries around the world develop the capacity to feed themselves using the resources available to them locally. Research from around the world is increasingly leading to the conclusion that solutions to world food problems will not come from high-input, silver-bullet technologies, or from food imports from places like Iowa. Rather, the solutions will come from local development of ecologically sound farming systems that optimize the use of resources produced locally.
2 Minutes with the President
BPGL: If you had two minutes with President Obama, what would you say to him?
THICKE: I would urge him to put more emphasis on transitioning our economy to clean, renewable energy, and suggest that if he accomplished that it would be a boon for our health, environment, and long-range economy, and it would be a legacy history would remember him for.
Blue Planet Green Living (Home Page)
Related Posts
Part 1: Francis Thicke on Biofuels, Biodiversity, and Erosion
Part 2: Francis Thicke on Renewable Energy
Part 3: Francis Thicke on Small Farms and Local Foods
Part 4: Francis Thicke on Big Ag, CAFOs, and the Future
In the first part of our conversation with Francis Thicke, Ph.D., candidate for Iowa Secretary of Agriculture in the 2010 election, we discussed the use of perennial crops as biofuels, using a process called pyrolysis. In this part of our discussion, Thicke talks about increasing biodiversity and farm-based power generation.
Thicke (pronounced TICK-ee) and his wife are organic dairy farmers who live near Fairfield, Iowa. Thicke is a respected agricultural scientist, who has testified twice before the U.S. Senate Agriculture Committee in Washington, D.C.
Blue Planet Green Living (BPGL) has officially endorsed Dr. Thicke's candidacy. In this series of conversations, we present his views not only for Iowans, but also for others to consider wherever you live; in our view, Thicke's vision for sustainable agriculture and renewable energy transcends borders. — Publisher
---
BPGL: One of the growing "crops" in Iowa, if you want to call it that, is the wind turbines that are popping up on a lot of farms. It's great to see the use of renewable energy for all of us. We certainly need to reduce our carbon footprint wherever possible. Is this also good for Iowa farmers as part of their business model?

THICKE: I would like to see wind energy development become more targeted toward systems that profit farmers, landowners, and rural communities. Currently, we have quite a few large wind farms in Iowa. One study shows we now have the capacity to produce about 15% of our electrical energy needs with wind in Iowa. It is very good that we have developed so much wind power capacity, but we should look at how ownership of wind energy production is structured, and who profits from it.
A lot of Iowa's large wind farms are owned by out-of-state companies, and much of the energy they produce goes out of the state as well. So if you stand back and look at it from a broader perspective, what we're doing is allowing Iowa's wind resources — and profits from them — to be extracted from Iowa. Farmers and local communities are not profiting as much as they could be. Wind is a resource, much like oil wells and mineral mines, except that it does not become exhausted over time. We should look to how Iowa's wind resources can be used to better benefit Iowa farmers, landowners, and communities.
BPGL: How are farmers and landowners compensated for the wind turbines on their land?
THICKE: A large wind turbine might produce $300,000 worth of electricity in a year. And when it's put on a farmer's land, the rent that the farmer gets is about 1 percent of that. I'm not saying that the rental rates are not reasonable. What I am saying is that we should look for ways to increase local ownership of wind power generation so more of the income remains local.
What if we were to provide incentives for farmers and landowners to put up mid-sized wind turbines all across Iowa? That would allow farmers, landowners, and rural communities to reap greater economic benefits from wind energy.
BPGL: What would such incentives look like? Are there existing models?
THICKE: There are innovative ways to incentivize new wind power installations. In Europe — and some U.S. states are also adopting this model — it is done through a system called feed-in tariffs. There are various ways to structure them, but feed-in tariffs turn out to be a win-win situation for landowners and electric power companies.
The way feed-in tariffs work is that power companies are initially required to pay a high rate of return for power from new, privately owned wind turbines. For example, rates may be as high as 20 cents per kWh for the first five years. That allows a farmer or landowner to pay for the capital investment in the wind turbine through a higher initial rate of return on investment.
After that initial period, after the wind turbine is capitalized, the price that is paid drops down to the wholesale level, for example, 3.5 cents per kWh. Then the power company gets green energy for a low price for the life of the wind generator. So, it is a win-win situation for farmers and power companies.
If we had wind turbines on farms all across Iowa, farmers would not only be able to power their farms without high electrical bills, but they would also be able to sell the excess electricity produced, adding to farm profitability and rural economic development.
There are other advantages to distributed wind power generation. If wind turbines are spread across the state, as weather fronts move across the state, energy production is more constant than when wind turbines are concentrated in one area. Also, with distributed production, locally produced electricity is used locally, because demand is also distributed across the state. That reduces the need for constructing large distribution power lines, and reduces the loss of energy through long-distance transmission.
BPGL: What would it take to get more funding for farmers to have their own wind turbines? There are a lot of designs for small wind turbines and solar voltaic collectors that generate smaller amounts of kilowatts, but how can farmers and inventors get funding to get started?
THICKE: We could do it through a combination of tax credits and feed-in tariffs. Feed-in tariffs do not require direct state or taxpayer investments. However, they do require some up-front investments by power companies, which will be reflected in electrical rates. But up-front capital investments are required for any new generating capacity, such as coal or nuclear power plants. The feed-in tariff model could help wind turbines proliferate rapidly.
Solar power investments could also be funded through feed-in tariffs and tax incentives. Solar electricity generation is more expensive than wind, but solar voltaic technology is improving rapidly and may have a bright future here in Iowa.  Solar hot water heating is one type of solar energy system that provides a fast payback of required capital investments, and is something we should be widely utilizing here in Iowa.
Of course, one big advantage of wind and solar power applications is that they utilize energy sources that are truly renewable, inexhaustible, and nonpolluting. It makes good sense for Iowa to invest in these kinds of energy systems.
Blue Planet Green Living (Home Page)
Related Posts
Part 1: Francis Thicke on Biofuels, Biodiversity, and Erosion
Part 2: Francis Thicke on Renewable Energy (Top of Page)
Part 3: Francis Thicke on Small Farms and Local Foods
Part 4: Francis Thicke on Big Ag, CAFOs, and the Future
February 28, 2009 by Miriam Kashia
Filed under Blog, Economy, Energy, Environment, Events, Front Page, Geothermal, Jobs, Renewable Energy, Slideshow, Solar, Sustainability, Transportation, U.S., Wind
"It's big, it's bold, it's green, and while winning it wasn't pretty or easy, it was well worth the effort," said Andrew Huff of Environment Iowa, referring to the recently enacted economic recovery package.
On February 17, President Obama signed into law the American Recovery and Reinvestment Act. Then, in an address to a joint session of the Congress on February 25, he told our nation, "Over the next two years, this plan will save or create 3.5 million jobs. More than 90% of these jobs will be in the private sector — jobs rebuilding our roads and bridges; constructing wind turbines and solar panels; laying broadband and expanding mass transit."
The priorities Mr. Obama outlined focus first on energy. "Thanks to our recovery plan, we will double this nation's supply of renewable energy in the next three years," he said.
"We will soon lay down thousands of miles of power lines that can carry new energy to cities and towns across this country. And we will put Americans to work making our homes and buildings more efficient so that we can save billions of dollars on our energy bills.
"But to truly transform our economy, protect our security, and save our planet from the ravages of climate change, we need to ultimately make clean, renewable energy the profitable kind of energy. So I ask this Congress to send me legislation that places a market-based cap on carbon pollution and drives the production of more renewable energy in America. And to support that innovation, we will invest $15 billion a year to develop technologies like wind power and solar power; advanced biofuels, clean coal, and more fuel-efficient cars and trucks built right here in America."
The American Recovery and Reinvestment Act
President Obama's budget priorities will include those signed into law in the American Recovery and Reinvestment Act, so let's look there for more specifics about what our Congress has promised in the 1,073 page document. How much of the spending will actually go to green jobs, like those Mr. Obama mentioned in Wednesday's speech? With help from Andrew Huff, BPGL has pulled together the following list of not-to-miss items from the economic recovery bill:
$80 billion for clean energy, public transportation and green infrastructure, the largest such investment in our nation's history.
1.6 million new green jobs, including 135,000 green jobs created by a $4.5 billion investment in greening federal buildings.
A 68 million ton reduction in our nation's carbon footprint, a cut equivalent to a city the size of Chicago, IL going completely carbon-free.
Energy renewability and efficiency through research and development of biomass, geothermal, hydrokinetic, hydropower, advanced battery systems and electric vehicles.
Thanks in part to 20,000 online petition signatures urging congressional leaders to keep President Obama's recovery plan clean and green, Congress dropped a controversial $50 billion loan guarantee for the coal and nuclear industries.
Did you know?  The law also includes:
River restoration projects as well as habitat restoration on public lands.
Watershed infrastructure improvements, including purchase and restoration of floodplain easements.
Increased assistance for residential and business renewable energy and energy conservation projects.
Weatherization assistance programs for government buildings, private homes and business.
Modernization of the nation's electrical grid to conserve energy and accommodate new energy technologies.
This represents an enormous down payment on a new energy future for America.  Now it is the task of the Obama administration, the various governmental agencies who will be implementing some of the projects, the major recipients of the green dollars, and the public (you and me) to pay attention and provide feedback to our governmental leaders as we witness these projects unfold.  Transparency only works if people are watching.
International Editor/Contributing Writer
Blue Planet Green Living (Home Page)
January 29, 2009 by Miriam Kashia
Filed under Blog, CFLs, Engineers, Environment, Front Page, Green Living, Renewable Energy, Sustainability, Volunteers, Wisconsin
"I want my life to make a difference," says John Bahr, Ph.D. An active man in his early 70s, Bahr has enriched his retirement years by involving himself in environmental issues. Starting out with very little knowledge, he has become a powerful advocate for Wisconsin's sustainable energy movement. "This work satisfies my desire to do something worthwhile with my life while I have the opportunity," he says. I spoke with Bahr from his Wisconsin home. I wanted to learn more about the work that he does and how it fulfills him as a retiree. — Miriam Kashia

---
BPGL:
How did you become interested in the
environment
?
BAHR: I first became interested in environmental issues as a Boy Scout in the 1950s. We had a very active group that did a lot of hiking and camping in parks and forests in different parts of the country. As an adult, I've been on many Boundary Waters wilderness canoe trips, and enjoyed mountain backpacking and lots of camping and hiking.
BPGL: Did your work life prepare you for what you're doing today?
BAHR: My electrical, mechanical and biomedical engineering degrees helped set the stage for this current involvement. I've worked with General Electric, doing system development and product design research, as well as teaching and program development at the Medical College of Wisconsin. I started and managed two national businesses to develop and sell software to long-term care facilities. In addition, I oversee a farm in Kansas. And I have a lot of experience working with community volunteer organizations.
BPGL: What got you interested in doing advocacy and educational work with alternative energy?
BAHR: After retiring, I began to think about what I might do that would use my experience and also have value to the community. One of my friends asked, "Why not wind power?" He pointed out that there was growing concern about finding an alternative to fossil fuels (coal and oil) to avoid environmental pollution [and lessen] our dependence on foreign countries for our energy needs. I knew very little about this technology, so I started to learn by reading and going to conferences. My interest in wind power expanded to include other renewable energy sources, including: solar PV and heating, biofuels, water power, and geothermal.
It became clear that the general population also had limited knowledge of both the need for alternative energy sources as well as how to meet those needs. People sometimes fear that which they don't understand, particularly in a time of change. Since renewable energy projects require public acceptance, I realized that those of us who understood this technology, or were learning about it, were in a good position to go out into the community to tell others about it. This became a form of missionary work for me.
Sharing the Message
BPGL: You call it "missionary work." To carry the analogy further, who are you "preaching to" about renewable energy?
BAHR: I divide the population into three groups in terms of learning about something new:
Those who already understand what is being proposed, and will accept change without further information or encouragement.
Those who strongly oppose change and have no interest in learning anything new (my mind is made up, don't confuse me with the facts). This group can be written off as beyond reach.
Those people who have neither strong feelings for or against a new idea and are open to learning more about it. However, they are not motivated enough to seek information on their own. If you go to where they gather for other reasons, they will listen to you and consider what you are saying.
So, our education work is focused on community groups, such as church forums; schools; library forums; business groups such as Rotary, Kiwanis and Lions clubs; environmental groups; government groups; etc.  We are able to reach people who are there because they routinely go to those groups. So far this program has been presented to over 80 groups in Southeast Wisconsin. If we come to talk to them, they will listen and, hopefully, learn and begin to make changes. That's what we do.
BPGL: I understand you are active in a number of environmental groups and efforts. What are they, and what is your role?
BAHR: I'm on the Board of RENEW Wisconsin, where I chair the Education Committee. This group presents programs promoting renewable energy sources and sustainable energy practices to groups that request them. We also contact community groups to explain what we do and offer to present a program for one of their meetings. This may be attractive to groups like Rotary and Kiwanis, which need weekly programs for their meetings. It is a positive sign that global warming and renewable energy are increasingly becoming topics of general interest.
I'm also on the Executive Committee of the local Sierra Club, where I chair the Global Warming and Energy Committees. This work is similar to what I do for RENEW. However, the Sierra Club has a large membership with many volunteers and is well known in the community, while RENEW has a number of technical experts in their fields, but a comparatively small general membership. They fit together well.
BPGL: Are you active in other activities in addition to your RENEW and Sierra Club work?
BAHR: I have been active in my Unitarian Universalist Church for many years. We have a strong environmental program called "Green Sanctuary" recently nenamed "Earth Ministry." As part of this program, the church provides meeting space for many of our global warming and renewable energy community meetings. The church also funded the installation of an 8 kW solar PV system on the church roof. This was the first such installation by a church in our region and is providing a model for other churches.
Because of my growing visibility as an energy educator, I was appointed to the Energy Committee of my local community, Wauwatosa, Wisconsin. Here, I'm helping develop community programs to use energy more efficiently and reduce the total cost of energy to the city. Knowledge and volunteers from my other groups will be helpful with that. Related to this is my work to introduce and promote the Cool Cities program to regional communities, to help structure and promote their own energy savings programs. I hope to use the experience from Wauwatosa as a model for other communities.
Taking Action to Conserve
BPGL: From your perspective, what are the most significant things the average person can do right now to conserve energy?
BAHR: Conserve energy where you live and where you work. We like to say that the least expensive and non-polluting kWh is the one not used. Due to cost considerations, not everyone can put a wind turbine in their back yard or solar panels on their roof. But everybody can save energy. There are many books, publications, and articles containing lists of things everyone can do to save energy. People should get one of these lists and use it. There are trained inspectors, sometimes paid or subsidized by local utilities or state-sponsored energy programs, who will come to your home or business to do an energy survey and offer suggestions of how to reduce your energy consumption. There are very simple things anyone can do, such as convert to compact fluorescent lamps (CFLs). You can also use energy-efficient appliances, carefully manage your thermostat, reduce heat loss through windows, etc. Get — and follow — a guidelines list.
BPGL: What about for the longer term?
BAHR: We need to promote the greater development of renewable energy sources. This may require lobbying with your government and utilities. Work with your neighbors to form neighborhood-based, energy-efficiency groups who can inform and encourage each other in energy efficiency progress in each home. When building a new building or remodeling, use energy-efficient designs and materials. Consider geothermal as a heating and cooling technology. Promote mass transit, and manage your personal transportation to reduce energy use. Recruit and support political candidates who promote responsible energy use.
BPGL: There is a lot of good information available to the public now, but also some misinformation. Are you aware of any harmful myths about alternative energy or conserving energy?
BAHR: A primary concern is the attitude that the most important thing is to provide energy in our country at the lowest possible cost, regardless of the effect on our environment. Sadly there is popular support for this position from some people who think only in the short term.
Myth Busting
There is a lot of misinformation about CFLs.
MYTH: CFLs pose a great risk to our environment due to their mercury content.
FACT: Using a CFL for its rated life will reduce environmental mercury much more, because of lower power plant emissions, than the small amount that can be released if the bulb is broken.
MYTH: The power surge required to turn on a CFL is so large that you must leave the light on for several hours to justify using it.
FACT: When you turn on a CFL, the extra energy to get it going is the amount used in 7 seconds of regular use. Frequent turning on and off will reduce the life of a CFL by as much as 50%. An example of this would be a bathroom or closet light. Thus using a CFL in one of these short cycle locations would reduce its expected life to perhaps 5000 hours, compared to 750 hours for a regular light bulb. Of course, if you consider that CFLs cost $1.00 on sale, and that in 5000 hours they save a huge amount of energy ($50.00 worth at current rates), and that they reduce a large amount of greenhouse gas emission, there isn't much argument.
The Truth about Wind Turbines
There are many wild stories about the danger of wind turbines to those who live nearby. Someone claimed that a woman couldn't get pregnant if she lived within a mile of a wind turbine (not true). A lawyer appeared at a public hearing to say, "Listening to a wind turbine is like standing next to a runway when a 747 airplane takes off." When later confronted about the absurdity of his comment, he pointed out that he will say anything his clients will pay him to say. Having stood under a wind turbine running at full power, I can say how quiet they are. It's like listening to your kitchen refrigerator from the next room. You can hear traffic on an expressway a mile away over the noise of the turbine. Unfortunately, people believe and retell ridiculous things like this.
There is continuing comment about bird kill from wind turbines. At one of our presentations, a person claimed that if you install a wind turbine, "you'll have flaming birds fall out of the sky." Information based on many studies indicates the average turbine kills 1.7 birds per year. A study by the highly regarded Sibley Guide estimated that all the wind turbines in the country kill under 100,000 birds per year compared to 500,000,000 killed by cats.
Some things are true but fixable: If the turbine is between the observer and the sun — this will be true for a few houses in morning and evening on a clear day for about 10 minutes a year — shadow flicker can be a problem. If this is objectionable, you can use window blinds or plant a hedge. Most wind farm developers will help with this. In the same category, if the TV signal path from the station antenna to a home goes through wind turbine blades, there can be a problem. Most utilities will work with homeowners to install a different type of home antenna. As you can expect, this is a rare event.
Some people complain about aesthetics. Studies have shown that property values go up faster near a new wind farm than away from it. Many people find them interesting, kind of like living near Mt. Rushmore. If you go by the wind farm at Montford, Wisconsin, in the western part of the state on Highway 18, you see a restaurant that provides parking and an information stand for those who want to stop to see and learn about the turbines (and watch the cows grazing under them). The restaurant staff finds this brings in new business.
These and other sorts of misinformation are the kind of things we address in our educational programs.
An Enriching Experience
BPGL: How has your voluntary environmental work benefited you personally?
BAHR: It provides the opportunity to learn and apply new things. It connects me, in a satisfying way, with the community where I live. It brings me together with people who have similar values. And it provides a good model for my children.
BPGL: What about the ongoing excuse that changes for sustainability are too expensive and will hurt the economy?
BAHR: As I reflect on my discussions with both individuals and city governments, I'm reminded that I sometimes hear that the only change that is acceptable is that which will save money.  I challenge that as being out of touch with the reality of our world.  Some things should (must) be done simply because it is the right thing to do. How many libraries are built only if an economic analysis shows that they will make money for the community? How do you justify the cost of building and maintaining a church?
There is an article in the morning paper quoting top climate researchers from the U.S. National Oceanic and Atmospheric Administration warning that we are now very near the CO2 level that will cause irreversible climate change. This will result in all the much publicized effects of great drought in some areas, flooding in others, the growth of deserts, increasingly devastating storm systems, melting ice caps and rising oceans, a proliferation of new viruses and diseases, and a major regional shift of those plants and animals that survive. How do you evaluate the return on investment on that? Some things need to be done just because they are the right things to do. This is not just the right thing to do; it's a sacred crusade. Everything is at stake.
Miriam Kashia
Blue Planet Green Living (Home Page)
The Good Jobs, Green Jobs National Conference will take place in Washington, DC, February 4 – 6, 2009 at the Marriott Wardman Park Hotel and Omni Shoreham Hotel. The following information is provided in the conference brochure.
"The 2009 Good Jobs, Green Jobs National Conference will bring together 2,000 prominent leaders from the labor movement, business and industry, environmental organizations and community groups, as well as elected officials and decision makers from government, to forge an agenda for transforming our struggling economy through a variety of innovative environmental investments — including energy efficiency, renewable energy and green technologies. This agenda will constitute a powerful 'new green deal' — creating jobs, increasing energy independence, reducing global warming and dramatically expanding clean energy and green technology markets."
"The Conference will:
Focus the country on the specific combination of policy changes, public investments and funding mechanisms that are necessary to accelerate the growth of the green economy;
Quantify and illustrate the job-creating potential of global warming solutions and green chemistry;
Demonstrate the breadth of the coalition that supports the transition to a clean, renewable energy economy; and
Highlight the potential of the green economy to forge a new social agenda that lifts Americans out of poverty, improves public health and strengthens our middle class."
THE GREEN JOBS EXPO
Meet with trade groups, corporations, manufacturers, non-profit groups, government groups, and academic institutions. Check out their displays and find out about green jobs and academic programs for today and tomorrow.
THE GREEN JOBS EXPO THEATER
Listen to presentations about green jobs and careers, and green initiatives. Students from high school, college, and vocational schools are welcome.
GREEN JOBS ADVOCACY DAY
Go with your fellow conference participants to Capitol Hill, to "educate lawmakers about the new, green economy."
SPEAKERS
The speakers' roster includes:
Sherrod Brown, U.S. Senator
Amy Klobuchar, U.S. Senator
Kathleen Sebelius, Governor, State of Kansas
Martin O'Malley, Governor, State of Maryland
Keith Ellison, U.S. Congressman, 5th District, Minnesota
Achim Steiner, Executive Director, UNEP
Cathy Zoi, CEO, Alliance for Climate Protection
James P. Hoffa, General President, Teamsters Union
Denise Bode, CEO, American Wind Energy Association (AWEA)
Van Jones, Founding President, Green for All
And more!
COST
$125 per person
FOR MORE INFORMATION
Jennifer Bakkom
612-378-4154
jenb@bluegreenalliance.org
REGISTRATION
Conference attendees may register online. Some sessions are already filled, so hurry!
Blue Planet Green Living (Home Page)
January 8, 2009 by Julia Wasson
Filed under Blog, Books, Brownfields, Engineers, Front Page, Grants, Illinois, Renewable Energy, Solar, Tax Credits, Wind
Rob Rafson, P.E., is V.P. Engineering of Full Circle, a Chicago-based sustainability management solutions firm. He is also co-author, with Harold J. Rafson, of Brownfields: Redeveloping Environmentally Distressed Properties (1999). Blue Planet Green Living (BPGL) interviewed Rafson by phone from his Chicago office. What follows is Part 2 of our four-part interview. — Julia Wasson, Publisher
---
BPGL: You're known in Chicago for the largest rooftop solar installation in the city, on top of a brownfield redevelopment project. But people say solar technology has a long payback. Is solar economically viable?
RAFSON: It's an interesting time in both the financing and in the technology of solar thermal and solar photovoltaic [solar PV]. The economics of solar PV are changing rapidly. In 2008, Nanosolar came out with their first panels at 99 cents a Watt.
At the same time, the supply of pure silica production has tripled, with three new plants coming online. Now the raw materials cost has decreased dramatically, and we have a rapidly decreasing solar PV price.
On one brownfield redevelopment project, a former paint factory property, we installed the largest solar thermal in the City of Chicago. The results have been very nice except for a year like last year. In Illinois, last year, we had only 11 hours of sunshine from January 1, 2008 through February 15, 2008. It was a very depressing winter! Yet we only lost 10 percent efficiency compared to prior years. You have to average your results annually and not focus on a cloudy day.
BPGL: Are you seeing a lot of companies making the leap to install solar technology?
RAFSON: Organizations like schools and hospitals — even government agencies —don't have the wherewithal or desire to borrow money for what is still considered by some to be "frivolous pursuits." But there are plenty of ESCOs (energy service companies) created around the world to capitalize on that market.
There aren't that many people like me. Even my partners look at me like, "We spent $600,000 on that project!" But we got state, federal, and local tax credits, as well as grants. Then subtract any favorable tax treatments, and roll all of that back in. With the interest rates as low as they are now, we financed the expense 100 percent. We anticipate $40,000 in savings, and our mortgage payment is only $18,000 per year. They call that "day-one ROI." So for us, the building becomes $22,000 more profitable than before we put the solar panels in.
BPGL: Tell a bit more about the tax breaks and grants you got.
RAFSON: I was lucky. We got matching funds from the state and 35 solar panels from the city of Chicago to match the federal tax incentives. In Illinois, we're at 30% matching grants for solar technology. Cook County has an ordinance that any additional renewable energy added to the property doesn't increase the basis of the property; so, they don't increase property taxes for added renewable energy. It seems obvious, but it isn't. If you do $600,000 of improvements on a building, you'd expect that the value of the building would increase by $600,000, and that your property taxes would go up accordingly. This [property tax policy] is very forward thinking and does not penalize property owners for investing in green technologies.
BPGL: Were you concerned about renovating a brownfield site for reuse?
RAFSON: This project is on a private property (it's my fourth paint factory cleanup). Yet, it has positive economics. I'm an environmental engineer, for me environmental problems on a property are just a construction item; you simply have to be a little more careful about your management of the materials and construction. And include that in your pro forma when you purchase. We were able to purchase at a significant discount, with savings well above the cleanup cost.
BPGL: What help, if any, did you get from local sources?
RAFSON: We used many energy-saving technologies. Some were benefited by unusual and wonderful incentives that are available from time to time. For example, here in Illinois, the local power authority, Commonwealth Edison, is supporting energy efficiency. They created incentives called "Smart Ideas." They're funding energy efficiency projects for the next three years in their service areas for commercial and industrial customers. So I got a few dollars from them to change lights, and do a variable speed drive on my solar project instead of on/off motors. I got a bit more energy efficiency out of my equipment, funded by these types of grants.
BPGL: What about installing wind turbines? Are you doing that in Chicago?
RAFSON: I want to try. The problem is, urban wind is very difficult, because of the surface roughness created by buildings. It makes a whole lot more sense to build wind turbines on Lake Michigan if you're on the Michigan side of the lake. There, you've got 100 miles of water for the wind to get consistent and smooth, and that's what a bladed turbine likes. The more consistent the wind, the more power you can produce.
BPGL: In some communities, there are regulations against installing wind turbines because it "spoils the scenic views."
RAFSON: It's a cultural change to get people to accept and understand. The "not-in-my-backyard" people don't want wind turbines, because they don't like the look of them. But not everyone thinks that way. A friend of mine in Montana put up a 3 kW wind turbine on his house. Before, no one came around. Now at least two times a week, people come by to watch the turbine spinning.
I believe it's important to retain the historical and scenic views. But I think we need to have harmony between renewable energy strategies and the lives that we live.
Blue Planet Green Living (Home Page)
Related Posts
Part 1: The Positive Economics of Going Green
Part 2: Tax Incentives Boost Green ROI (Top of Page)
Part 3: Going Green Requires a Culture Change
Part 4: Saving Money By Going Green