Use the word "downsize" with most folks, and they might picture moving from a two-story house to a bungalow or apartment. But Gregory Johnson, co-founder of the Small House Society, gives downsizing an entirely new meaning.
Johnson's Iowa City, Iowa, home is only 140 sq. ft. That's less than one-tenth the size of his previous dwelling. Those accustomed to a full-size house might find it a bit cramped, but, for Johnson, it's a perfect fit. Take two steps through the front door (the only door), and you'll find yourself standing in the center of Johnson's entire domain. This is where the University of Iowa computer technician spends his waking hours — when he's home, that is. At night, he unfolds a collapsible ladder and climbs to the loft bedroom that spans the full length of the house.
When he moved from his 2,000 sq. ft. home to this tiny house, which cost only $15,000 in 2003, Johnson gave up his washer and dryer, his living room sofa, his television, and his workout room. In fact, he gave up all of his furniture but a mattress and a folding chair. "I'm a much more sociable person now," he says. "When I need to do laundry, I go to a laundromat. When I want to exercise, I go to the gym. I see people and have conversations with friends. If I had all these things in my own home, I wouldn't need to go out. I'd live a much more solitary life."
"And there are financial benefits, as well," he adds. "I don't have to purchase or maintain any of the equipment. That's a huge savings all by itself." The savings in small house utility bills are tremendous, too. Heating a tiny house like Johnson's costs only a few dollars a week, even in the coldest weather.
But there's just one catch. Unlike most homes, this tiny house has no bathroom or shower. Johnson uses the facilities at his parent's house, on whose property his house sits. For a shower, he often goes to the gym. And, as someone who rarely cooks, he says he doesn't use his kitchen much, either. Admittedly, this lifestyle isn't for everyone, but there's been enough interest since 1997 to sustain the Tumbleweed Tiny House Company, owned by Small House Society co-founder, Jay Shafer, who built Johnson's small house.
Because Johnson's house is too small to meet city housing codes, he had it built on wheels. Rather than pay real estate taxes, he purchases a trailer license plate every year. And when the day comes that he decides to move, he can just hitch it up to a truck (running partly on biofuels, of course) and roll on down the road.
Not surprisingly, after Hurricane Katrina, the small house movement garnered a lot of interest. With so many homes destroyed all around them, some Gulf Coast residents began considering the merits of portable homes — homes they could move out of the path of an approaching storm. After the storm, Julie Martin, who had owned a full-sized home in Bay St. Louis, Mississippi when Katrina hit, purchased one of Shafer's Tumbleweed Tiny Houses. She later opened a franchise, which she named House to Go™. Martin specializes in homes for Gulf Coast residents.
As the founder of Resources for Life, Johnson strives to help others achieve a balanced, sustainable lifestyle. He is the author of Put Your Life on a Diet: Lessons Learned from Living in 140 Square Feet. Johnson's interview on WQPB Public Television appears in the YouTube video below.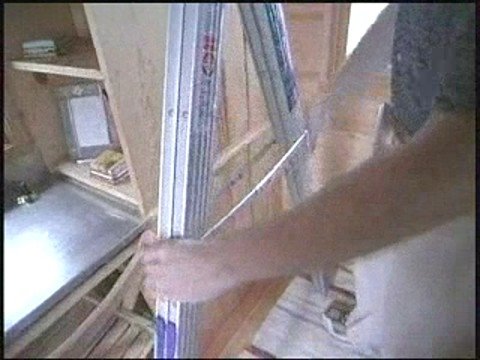 Julia Wasson
Blue Planet Green Living (Home Page)