In his 2010 State of the Union address, President Obama mentioned that the U.S. needs "continued investment in … clean coal technologies."
But, according to Matt Wasson, Ph.D., Director of Programs at Appalachian Voices, as well as many other experts, when you look at the entire process — from mountaintop removal through burning and coal ash disposal — there is no such thing as clean coal.
Blue Planet Green Living (BPGL) spoke with Dr. Wasson about the activities of Appalachian Voices, and about coal in particular. Matt Wasson is my first cousin. Following is our interview. — Julia Wasson, Publisher
---
BPGL:
What sparked your interest in the environment?
WASSON:
I am someone who loves being outside. When I was living in the Pacific Northwest in the late '80s and early '90s, the old growth forests were being cut at a phenomenal rate. I just loved forests, and that was a huge motivating factor to go down that path. Then I fell in love with the mountains in the east, when I came out here for grad school.
BPGL:
You were part of the cleanup of Prince William Sound after the 1989
Exxon Valdez oil spill in Alaska
. How did you get involved in that?
WASSON:
I didn't actually work to clean up the spill, but worked on a team studying its aftermath — specifically, the spill's impacts on sea bird populations. I got the job through one of my professors at the University of Washington. After the first summer working on a remote island out in the Gulf of Alaska, I was pretty much hooked on biology.
Appalachian Voices

BPGL: After you earned your Ph.D. in ecology from Cornell University, what did you do then?
WASSON: I actually started at Appalachian Voices several weeks before handing in my dissertation, and I've been working here ever since. I knew I wanted to do environmental work, and I really fell in love with the eastern mountains when I was doing my dissertation work out in the middle of the Adirondacks in New York. As it turned out, my research on air pollution's impacts on birds and other wildlife provided an excellent background for working at Appalachian Voices — at that time, fighting air pollution in the mountains was our signature issue.
BPGL: What is the nature of your work at Appalachian Voices?
WASSON: I have been at Appalachian Voices for the last eight years. Currently, I am the director of programs. I oversee our campaigns to reduce air pollution, protect water quality, end mountaintop removal coal mining, and promote energy efficiency and renewable energy development in the mountains.
I am blessed to have my dream job here. I can focus on the things I really love doing and that I am really good at.
BPGL: There is no mountaintop mining in North Carolina. Why did Appalachian Voices choose that location for your main office, with all the mountaintop removal going on elsewhere?
WASSON: Mountaintop removal is a very small part of what Appalachian Voices worked on back in 1998, when the organization first formed. We've been building this national campaign over the years and really found our niche because nobody else was focused on passing federal legislation. We started doing it because we knew it was the right thing to do; over time, it has become our signature issue.
It strikes anybody that mountaintop coal removal is awful. But then it just becomes this whole other thing as you get to know all the people that are affected and come to care about them personally. It becomes a whole different level of motivation.
BPGL: Last year, Google Earth named Appalachian Voices a "Hero" for the way you use Google Earth in the fight against mountaintop coal removal. What role has Google Earth played in that fight?
WASSON: We began using Google Earth for a project called the "National Memorial for the Mountains," which was the centerpiece of iLoveMountains.org when we launched that site in 2006. The memorial was built around an interactive map of 470 mountains destroyed by mountaintop removal coal mining. Google Earth technology was perfect for that project because it allowed us to connect the enormous scale of destruction to the impacts on real people and real communities.
The folks at Google loved how we were using the technology and helped us create the "Appalachian Mountaintop Removal" layer, which is one of the most effective outreach tools we have ever created. More than 200 million people who have downloaded Google Earth can see and learn about mountaintop removal by turning this layer on inside the "Global Awareness" folder — pretty much the same as they might turn on road names, restaurant locations, or campground layers, which come as part of the core Google Earth package.
We have been incredibly fortunate to be able to partner with people at Google Earth Outreach on other projects as well. Most recently, we worked on a tour of Coal River Mountain that was shown at the climate conference in Copenhagen last December. Coal River Mountain is sort of ground zero in our transition to a renewable energy economy. It's a mountain in West Virginia where local advocates want to see a 320 megawatt wind farm built and at the same time coal companies are seeking permits for 6,000 acres of mountaintop removal mining. The proposed mining would destroy the wind resources on the mountain forever and, according to the folks at Google, it made a powerful impression on delegates in Copenhagen.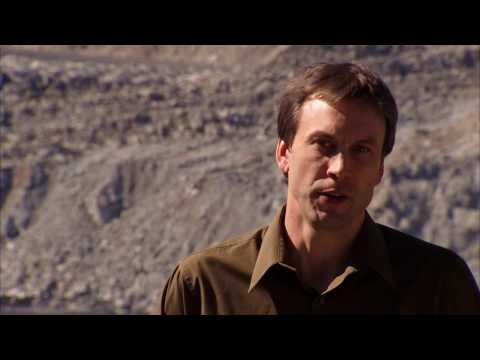 BPGL: Is iLove Mountains.org just a friend of Appalachian Voices, or is it part of Appalachian Voices?
WASSON: We put the website together and manage it — kind of administer it. But we are coordinating our efforts with the Alliance for Appalachia, which is an umbrella for 13 groups across Appalachia. They are all working to end mountaintop removal.
They are mostly local and pretty under-resourced groups. Our role has been to provide a megaphone — or an amplifier — for their voices, to tell their stories.
BPGL: How are you funded?
WASSON: It's a mix, everything from foundations to a number of larger donors in the region. We also have a membership. We publish a newspaper that we send to about 50,000 people every two months. It's distributed for free at grocery stores. And we advertise in the newspaper. It is a real mix.
BPGL: What other issues do you work on besides mountaintop removal?
WASSON: Air pollution was our old signature issue, and it still is important. So much of our focus is on coal, and about preventing coal-fired plants from being built. At the same time, we support alternative energy development and conservation and efficiency. So that is the other side of our work. We want to see this concept of "green jobs" turn into something more tangible for coal miners, whose jobs may be threatened. It's not about conceptual "green jobs" for them, it's just about "jobs" that will support their families.
We also are now a part of the Waterkeeper Alliance. We have a Riverkeeper here, who protects our local river, the Watauga River. She is also branching out to bring more of a water focus to our coal work, because when we are dealing with mining, water quality is the big deal. When you look at Google Earth and see all that destruction, it is awful. But the worst impact to all that is what you do not see — and that's what's in the water.
"Clean Coal": An Oxymoron

BPGL: What do you say to people who say, "It's clean coal"? How do you respond to this huge advertising campaign about clean coal?
WASSON: The basic response is that there is no clean coal and that this is an oxymoron.
But the more detailed response is that the concept of clean coal put out by the coal industry is very well thought out. I mean, it has been tested with audiences all over the country. This is their big public relations [P.R.] message. And it's worth recognizing it for what it is: just a P.R. phrase.
More importantly, it addresses a single stage of the entire life cycle of coal, all stages of which have enormous impact on the environment. So when someone talks about clean coal, that does not reference mining at all. The idea that something "clean" came from mountaintop removal mining — polluting streams with heavy metals and causing fish to be deformed and people to become ill — it is absurd to call that "clean."
BPGL: And after it's burned, there's the problem of dealing with that coal ash. A lot of people have heard of the coal ash disaster that the TVA had last winter. That certainly was not clean.
WASSON: That's the other end of the cycle. After the coal has been burned, then all that ash is laden with all the toxic metals and poisons like arsenic. There is nothing clean about these sludge dams, or these coal ash dams, particularly where, as in the TVA's case, they break.
BPGL: We recently learned that Iowa is accepting coal ash from Illinois. Quarry owners are dumping it in their quarries in exchange for money.
WASSON: Coal affects everyone — even in states like Iowa, where you don't have a lot of coal mining and no mountaintop removal. Climate change obviously is the big issue that affects us all; it's always going to be the 900-pound gorilla in the room. And there are a lot of other factors that will affect everybody.
There is a group that I very much appreciate, from up in your area. It's Plains Justice, out of Iowa. They released a report on coal ash.
BPGL: Donna Wong-Gibbons from Plains Justice has spoken at several meetings we've been to. She gives a powerful talk about coal ash.
WASSON: That is good to know. So the coal ash situation is just a great example of how you are also affected by the political dynamics.
I remember well, back around when the Iowa Caucuses were coming up, a group that at the time called itself Americans for Balanced Energy Choices gave tours all over Iowa. They were talking about coal and about how more than half of Iowa's energy comes from coal. If you follow the coal money trail, even Senator Harkin is taking a lot.
BPGL: I had no idea how much coal money my own legislators were taking until I looked it up on your website. As a taxpayer, that's appalling.
It's also interesting that you mentioned Americans for Balanced Energy Choices, because someone recently sent me an article about "balanced energy" and asked me to publish it. He said we have to look at the whole picture and not just one part of it. It sounded kind of innocuous, but then when we looked up "balanced energy," and found out who he was affiliated with, we thought, You've gotta be kidding.
WASSON: [He laughs.] That is really funny. They are clever.
BPGL: Yeah. Absolutely.
WASSON: Their "Balanced Energy Choices" means that the half of our electricity that is coming from coal is somehow unbalanced, and that we need more of it to come from coal. It is just Orwellian. It's incredible.
Myths about Coal

BPGL: What is the next step? If we're not going to get our wind and solar financial boost from the government, are we stuck with coal until it runs out?
WASSON: You know, in terms of the percentage of U.S. electricity that is produced by coal, it has been declining for the last 25 years. That is the part that the coal industry does not like to talk about. They like to talk about how dependent we are on coal.
The price of coal in the last decade has doubled and is only going up, because — certainly out here in the East — most of the easy-to-reach coal is nearly mined out. What we are looking at with all of these coal subsidies in the climate bill isn't about what we need to produce our energy.
In fact, coal really isn't that competitive in a lot of areas. It may well be in Iowa, because you are so close to Wyoming. Except there it is also so cheap to create wind power. I don't even know how the economics of it works out there.
Here [in the Eastern U.S.] we are probably paying triple the price of coal that you pay there. And while it costs a little more to produce wind power as well, there is just not that strong of an argument, increasingly, that coal is inexpensive. And, in fact, it's not even that competitive looking forward, with carbon allowances and what not. So the idea that there is no replacement for coal is just not true.
I think most credible reports on conservation and efficiency suggest that we can reduce our electricity use by 25 to 30 percent in cost effective, relatively painless, measures. And if that percentage is taken out of coal's percentage, as opposed to somewhere else, then we could make real progress, really quickly, in reducing our demand for coal.
The coal industry has spent hundreds of millions of dollars in the last decade on P.R. efforts and lobbying efforts to go out with their message about "clean coal." That's their focus-group phrase, but it is not the only one that they use. If you go to their websites, "affordable," "abundant," and "essential" are the other key words that they put out. That's where I think they have the most success. They have gone relatively unchallenged on those assertions, even though every one of those is highly debatable.
There Are No Freebies

BPGL: What is the most recent project that you're working on?
WASSON: A lot of groups that are concerned about mountaintop removal are coming together to hold that 5th Annual Mountaintop Removal Week In Washington in the beginning of March. That's where we bring dozens of people from affected communities in Appalachia and more than 100 others from across the country to speak with their Senators and Representatives about the importance of ending mountaintop removal. It's those sorts of activities, where people also get the resources to go back and organize in their own communities, that have built so much political momentum on this issue. We now have 163 co-sponsors of the Clean Water Protection Act, which would put an end to most mountaintop removal.
It's really escalating, but we need more support on the key committees before we can win. That's where states like Iowa, which seem pretty far removed from the problem on the surface, become so important. For instance, Representative Boswell, who represents Des Moines and areas to the east, is a Democratic member of the House Transportation and Infrastructure Committee. His will be a crucial vote for passing this bill but, so far, he has not taken a position on the bill.
BPGL: Then Iowans in Representative Boswell's district need to contact him a.s.a.p. to tell them what they think.
WASSON: Of course, there's also a lot of action in the Obama Administration as well. I think they're learning that allowing mountaintop removal to continue under Bush's rules is going to carry a political price. And they need to know that.
It's not like we want to undermine the administration, but there are no freebies. That's a huge signal that needs to be sent. But we are going to stay focused. I have talked about a lot of different things, but really we have got a very simple message: "They are blowing up our mountains, and there oughta be a law."
That is what we are focused on. This is our mantra. And that is our plan. That's what we are doing. All of this other stuff is dealing with the immediate needs of the communities, but we are trying to translate all of that into law that will solve the problem permanently.
BPGL: What was the regulation that President Obama signed in the fall?
MW: The Stream Buffer Zone Rule, which was written by the Department of Interior.
BPGL: So, the Obama administration just allowed mountaintop removal to continue?
WASSON: Right, it's the Bush Rule. Basically, mountaintop removal, as a whole — is continuing under the rules that were set up by the Bush administration.
BPGL: Did Obama allow that, or was that a challenge that the administration lost in court?
WASSON: Last year, the Department of Interior asked that this Bush rule be vacated and that a new rule making process be initiated. A federal court struck that down, saying that vacating the rule would not be appropriate. So the ball came back into the Department of Interior's court, and ultimately, the President's. We just found out about it late on a Friday evening. They kind of snuck over to the Federal Court building, and effectively announced their intention to delay any rule making process until 2011.
BPGL: Can we lay blame on the judges?
WASSON: No, I think they are legitimately trying to interpret the law. I am not a lawyer, I don't really understand it. But if the courts said that the way the Interior department initially tried to deal with the rule change is illegal, I more or less take it on faith that there are some problems with it. What is disappointing is that instead of initiating the rule making process now, they are content to move ahead under Bush rules. This whole "Change we can believe in"? Come on.
BPGL: That is disappointing. So there is nothing that can be done until 2011, is that correct?
WASSON: It is not that nothing can be done. The Interior department is trying to not do anything about it until then.
BPGL: Is the Director of the Interior on the side of trying to make things better or is he on the side of letting things go pretty much as they were during the Bush Regime?
WASSON: We just do not know. We know only that this is not a good sign.
How to Take Action
BPGL: Is there anything citizens can do as far as lobbying the Department of Interior, or is the Interior Department pretty much insulated?
WASSON: No, they are not insulated. We will be sending out alerts to our mailing lists, to the iLoveMountains list, suggesting people should contact the Department of Interior. I am very confident that will happen.
What people outside the region need to do is to stay connected by signing up at iLoveMountains.org. They won't get spammed, and their names don't get sold or traded. By signing up, they will get an email about every other week. This will keep them informed about what is happening.
It is really hard to keep up with these things for people who are not on those lists. And we are not asking a lot. So, honestly, the most important thing for people to do is just stay informed by getting on a contact list. The lists will give them guidance as to what email address to use, how to contact the Department of Interior, and what phone number to use.
If people do not want to get on a list, by all means get the Department of Interior's information on the web. They can find somebody to talk to. And they should just call them up and tell the Interior Department what their concerns are.
BPGL: So, the key to this whole conversation is to get our readers to sign up on that website to start receiving updates.
WASSON: It's just got to be the first step. It is the only way for people to really engage in this. That is the message; that's the first task, and then it's real easy to get in touch with your legislators. Before you call, have an idea of what you want to say. Sometimes people want to call their legislator, but this might be a topic that their legislator might not be able to do anything about it. That's why it is important to be on one of these lists — to find out who is responsible and who can take action to make a difference.
Blue Planet Green Living (Home Page)
Helpful Links
National Memorial for the Mountains
Plains Justice Environmental Law Center
Contact Representative Leonard Boswell