Once upon a time we had a concept called global warming. Then we had something called climate change — we called it climate change to make it easier to digest, although that didn't seem to help the many conservatives in government who refuse to admit such a thing is even possible.
With the name change, there's an added benefit that the temperature can go up or down, hurricanes can blow, and freak weather patterns can appear all under the same broad category of description. But even with melting ice caps, record droughts and any number of outrageous weather patterns, some individuals and organizations are still dragging their feet about climate change. Others are turning an absolutely blind eye.
The Math Gets Real
At this point, that's just a bit too sheltered for good sense. After all, even a magazine renowned for its musical prowess, Rolling Stone, took a hard look at climate change and what it means for us. With an analysis like this by music pros, there is no reason that scientists, politicians on both sides of the aisle, and manufacturers should still be pretending nothing is going on.
So, what did rock and roll have to say about our climate? Surprisingly, the magazine approached the topic mathematically. Here are the key points:
May of 2012 was the warmest May on record for the entire Northern Hemisphere.
May of 2012 was also the 327th consecutive month in which the temperature of the entire globe exceeded the 20th century average. The odds of this occurring were 3.7 times 10 to the 99th power. That's a pretty small chance.
June of 2012 broke or tied a total of 3,215 temperature records throughout the United States.
It rained in Mecca this year, Saudi Arabian authorities recorded. The outside temperature was 109 degrees when it rained, marking it the hottest precipitation in the planet's recorded history.
Sadly, despite notable weather events like this, Rolling Stone went on to report the startling lack of response to even the possibility of change. Our current president — the same one who supports green energy to such a high standards — did not attend the 2012 environmental summit in Rio. President Bush actually went to the first event of its kind back in 1992, although it's fair to say that not much came out of that meeting other than perhaps a picture of important people smiling together and shaking hands. Political leaders, as we know, tend to pay a lot more lip service to the issue of climate change than actually do anything about it.
President Obama did make it to the 2009 Copenhagen climate conference, however. There, a large number of world leaders signed his accord to "cut carbon emissions," although it included no way to enforce or even check if countries were complying — a noble, if lacking, effort from all leaders. One positive thing did come out of the meeting, however, and that was the limit of where our climate can go. President Obama's Copenhagen Accord stated that the global temperature could not rise more than two degrees Celsius without disastrous results.
In light of the recent debate over foreign policy between the two presidential candidates, it's notable that none of the discussion centered on emissions or global warming at all. Obama did remind us of how hard he is working in the different aspects of green energy, which is encouraging for future discussions on the topic. But Romney's previous comments on global warming — denying that it is a problem or even exists — is of significant concern for anyone concerned about the future of the climate. In fact, where Obama is content to enjoy the status quo in carbon emissions, Romney is pushing for more oil and coal production, both of which would increase emissions and affect climate change even more than our current levels.
The Future of Rock and Roll and the Earth
The Rolling Stone article continued on to explain the impact of emissions, in particular carbon, on the environment to date. Since scientists began measuring, the global average temperature has risen 0.8 degrees Celsius. With that change, we've lost 1/3 of the ice in the Arctic, changed the acidity of the oceans and increased the likelihood of flooding.
If you've been doing your own math, you'll realize that there are only 1.2 degrees left that the earth can warm before we hit the threshold. With 87 percent of the CO2-producing countries signing on to the accord, you'd think there would be some work to stem the CO2 production.
Instead, there is additional effort being made to produce more CO2. Currently, the amount of fossil fuels waiting to be discovered, pumped, and refined exceeds the amount the world can create and stay under the 1.2 degrees remaining of the agreed-upon limit.
The math is rather unexpected from Rolling Stone, but it's very hard to argue with. The numbers are there, and there's no room for politics in understanding them. All that we can do now is work to help others realize just how dire the situation on Earth is going to become if we continue our current practices — which we do with the blessing of past and present administrations.
Rolling Stone gets it – why don't we?
Rebecca Garland
Guest Writer
Blue Planet Green Living (Home Page)
Rebecca Garland is a freelance writer working hard to populate the Internet with relevant and engaging materials. With advanced degrees in business and information science, Rebecca enjoys writing about many different topics, including green initiatives like rainwater harvesting for Oasislandscape.com.
Going green can be overwhelming when you're just getting started. For beginners, the steps involved may seem too complex to digest and act upon. This can cause a large amount of anxiety, resulting in impaired physical and mental health, such as high-blood pressure (a leading cause of heart attacks) and paralyzing guilt. Bag Green Guilt: 5 Easy Steps: Turn Eco-Anxiety Into Constructive Energy by Jen Pleasants explores options to reduce such needless stress.
Some of our anxiety is a direct result of factors like overpopulation and global warming, which often seem beyond our personal control.
Bag Green Guilt is a very short read that offers useful tips to prevent us from shoving our heads into the sand or making ourselves sick with guilt and worry about how to fix our ailing earth. The monumental stress we feel each time we see injustices resulting from environmental issues can paralyze us.
Pleasants offers readers methods of dealing with factors that seem beyond our control. She suggests to begin by breathing (correctly) in order to relax the mind and body. "Breathing is a powerful tool in coping with and overcoming stress and guilt," she writes. By relaxing the mind and body, we free our energy from guilt to make positive changes. These reassurances could also be found in any meditation class.
The author starts by making a list of ways to reduce her own overwhelming guilt, and suggests that readers use her list or make their own. Making a list is a constructive way to chart a plan toward living a green life. "Our goal," she writes, "isn't to be perfect, it's just to make a difference."
Because it is a short, straightforward read, the author demonstrates a keen understanding that contemporary consumers have incredibly busy lives. We require simple and easy ways to get started with green living.
Environmentalism is a well-researched topic, and there are many books, publications, and websites that go into greater depth than this book does. Individuals who have experience with many of the issues related to reducing their carbon footprint would likely find Bag Green Guilt to be too simplistic. Yet, the vast majority of consumers are not yet living a truly green life and will doubtless find that the author's practical suggestions are easily digestible and readily implemented.
Suggestions such as the following are easy to act upon:
"Run your washer and dishwasher with full loads."
"Use 100% post-consumer recycled paper in your printer and copier."
"Take shorter showers."
"Unplug chargers when the charge is complete."
"Eat less meat."
There are also suggestions that, Pleasants writes, might take "More effort and money, but [provide] more reward:"
"Install low-flow toilets and faucets."
"Make sure your walls and ceilings are insulated."
"Install a gray-water system and reuse water from the bath and washing machine for your landscaping."
As a huge bonus, the author includes a list of websites that lead to tips and hints by which consumers can reduce our carbon footprints. Sites like Change.org, GreenSchoolAlliance.org, 1 Block Off the Grid, and CarrotMob.org provide an education on ways to promote social and green change.
Pleasants consolidates several sites that promote ways to reduce our dependence on fossil fuels and describes each site's content and purpose. Though a few of the sites listed are new to me, I have often read or heard of a number of these websites. Yet, I have never taken the time to jot them down and store them in an easily accessible place. I found this the part of the book that I most appreciate.
As an individual who has not really explored many services and methods to reduce my carbon footprint, I enjoyed Bag Green Guilt and appreciated Pleasants' suggestions.

Bag Green Guilt is available on Amazon.com and at other retailers. The cover price is $12.95 in the U.S. and $16.25 in Canada. It would make a great gift for someone who is just beginning on the path to green living.
The Small Print
Blue Planet Green Living received a free sample of the book reviewed in this post. No other compensation or incentive was provided.
Blue Planet Green Living's review policy is to only review those books we feel merit overall positive comments. If we do not like a book , we do not review it. We are not influenced by complimentary books and provide our honest opinions. For more information, please visit the Policies tab on the top navigation bar.
Blue Planet Green Living has an affiliate relationship with Amazon.com. If you purchase this book or any other products through Amazon by clicking on our affiliate link, Blue Planet Green Living will receive a small financial compensation from Amazon, which we use to sustain this website.
Jaia Rosenfels
Blue Planet Green Living (Home Page)
The 3 Rs of Readin', 'Ritin', and 'Rithmetic have been replaced by the 4 R's: Reuse, Repair, Recycle, and Reduce.
Wolf Trap Foundation for the Performing Arts, based out of Washington, D.C., teaches these lessons to preschool and kindergarten children through its musical puppet show,  Junkyard Pirates.
"We thought, what can 3, 4, 5 year olds understand?" says Mimi Flaherty Willis, Senior Director of Education. The organization commissioned some of their artists to create a show for children to teach them the importance of recycling.
All puppets are made out of recycled materials, and pirates are the "good guys." Their leader, Captain Spare Tire, is up against his nemesis, Land Fill.
The show premiered two years ago at the Children's Theatre-in-the-Woods. Performances of Junkyard Pirates for school children take place at the Center for Education at Wolf Trap. To date, more than 7,000 students and adults have attended the show. For the upcoming school year, 22 performances have already been scheduled.
"The arts are very powerful for children and adults," says Flaherty Willis about the benefits of teaching through musical performances. "As children, important messages are taught through games and songs — like the alphabet. We did the same thing to teach recycling."
Using Multimedia
A more recent addition to the company's repertoire includes The Sun Road, which incorporates multimedia to illustrate the progress of global warming.
Glacier Park serves as the setting for this "dance reflection on the melting of the glaciers."
The Sun Road is part of Wolf Trap Foundation's Face of America series.
The production is currently on tour with a 20-city schedule planned.
Living Their Ideals
Wolf Trap goes beyond teaching others to be green and strives to reduce their own carbon footprint. They were one of the first arts organizations to launch a Go Green program. In the past two years, they've reduced their carbon footprint by 20 percent, decreased landfill waste by 50 percent, and cut energy use by 23 percent.
Flaherty Willis explains that the organization has regulated its thermostats for energy efficiency, uses more energy-efficient light bulbs throughout their space, and has installed motion-sensor lights in some conference rooms. In addition, the staff use electronic communication for most correspondence, rather printing and sending materials by U.S. Mail. They've eliminated disposable plastic cutlery and are examining other steps they can take to be more eco-friendly.
Wolf Trap also began a carpool incentive program, and General Motors supplied hybrid vehicles to transport artists to and from the amphitheater for the summer season.
"[The 4 Rs] really just becomes a way of doing business," Flaherty Willis says.
Wolf Trap's efforts are being recognized by other eco-conscious groups. Reverb invited Wolf Trap to be a founding member of its Green Music Group — an international coalition of artists that includes Bonnie Raitt, Willie Nelson, and the Dave Matthews Band. Flaherty Willis says each of these artists have committed to using green practices while touring.
Focusing on What's Important
But Flaherty Willis says that just one thing is most important when it comes to teaching children about the environment: They simply need access to the outdoors.
"Even if you just take children outside to read to them, it makes a difference," she says.
Blue Planet Green Living (Home Page)
Related Post
Reverb Greens Rock Concert Scene
Bob Halstead, known to his followers on Facebook as Paradigm Shift, writes thought-provoking columns about matters of importance not only to his fellow Canadians, but also to citizens of Planet Earth. In this Earth Day post, he urges Canadians to take action, but it isn't too far a stretch to say that he is urging us all to get off our duffs.
It's easy to be complacent about climate change policy, letting our governments do the work — or not. But if we do not heed Halstead's warning, we will find ourselves in deep trouble in no time at all. — Julia Wasson, Publisher
---
Appearing in Toronto on Earth Day's Eve
, award-winning author and columnist
Gwynne Dyer
delivered a dire report. Along with Dyer, environmental lawyer and Canada's Green Party leader,
Elizabeth May
, shared an urgent message.
May warned that we have about a month to convince the Canadian media to convince the irresponsible Canadian government to put climate change on the agenda of the G20 meeting in Toronto in June 2010, or our great grandkids will not live in a civilised world.
The G20 allows the host nation to set the agenda. In June, the G20 meets in Toronto. Canada's Prime Minister, arguably representing as much as 35% of Canada, will not put climate change on the G20 agenda for 2010. Canada has one month to make the change that will permit the G20 to act this year as a globally responsible organisation. Good luck, Earthlings.
Our window of opportunity to act effectively just lost 18% of the available time. The global carbon deficit must be zero by 2015 if we are to avoid passing through serious tipping points.
This dilemma would not afflict humanity if Canada entertained genuine democracy, as New Zealand and many of the countries in Europe do. Unfortunately, along with America and Britain, Canada supports a substantial amount of top-down tyranny.
As I write, this is the 40th anniversary of Earth Day. What have we done in these years? Humanity cannot afford such brinkmanship, all to protect the reputation of a nation exercising the right to trade a few gallons of dirty oil for a couple of dollars, trade that will happen regardless.
Guest Writer
Blue Planet Green Living (Home Page)
The countdown has begun for Earth Hour 2010. Less than 24 hours remain before the fourth annual observance of the World Wildlife Fund (WWF) event that asks all of us to turn off our lights for an hour.
Last year, people in 71 countries around the world participated in history's largest climate change event. The purpose? To show the world's leaders that we need to take action to mitigate climate change. With COP15 holding out the promise of a climate change agreement, citizens of Planet Earth turned out in huge numbers to show our leaders how important an agreement was to us.
Sadly, COP15 was a huge disappointment. But just because the world's leaders couldn't come to an agreement, that doesn't mean the issue is any less important. In fact, it gets more urgent with every year that passes.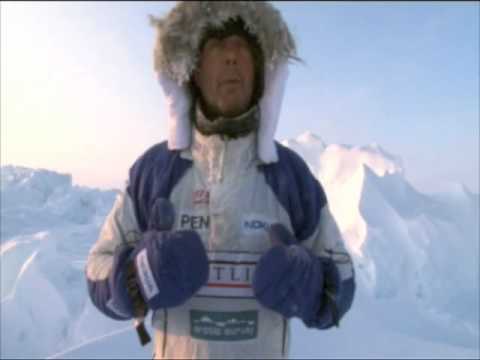 Despite the serious nature of global warming, turning off the lights for an hour is far from a somber action. In many places around the globe, Earth Hour is cause for a celebration!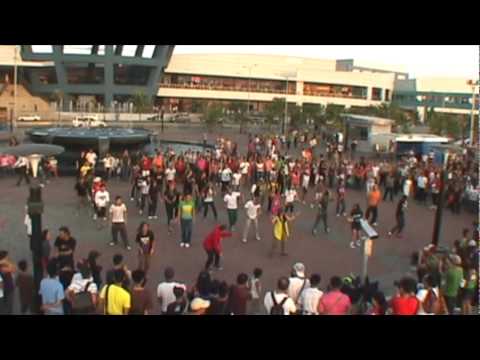 This year, for EH2010, a record 120 nations will be participating. If your city is planning an event, why not join it? You can find an event near you on the WWF Earth Hour website. Show your support for efforts to stop climate change.
If there's not an event near you, why not create one? Invite your friends to join you in your own celebration. Whether it's a singalong, storytelling, dance, or a romantic dinner by candlelight, make EH2010 an hour you will remember.
Earth Hour isn't just about letting our leaders know that taking care of our planet is a priority. It's also about remembering to do our own part every day to use less energy and be kind to the one world we share.
As Metiria Turei says in this video from New Zealand, "We need to live on this planet like we mean to stay here."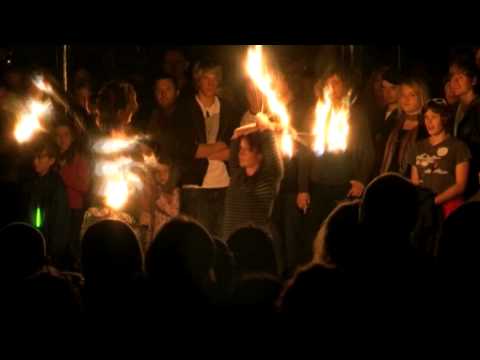 Will you join the millions of people around the globe who are taking a stand against climate change? It's simple. Just turn off your lights for an hour. Earth Hour 2010 begins at 8:30 p.m. local time on March 27. See you in the dark.
Blue Planet Green Living (Home Page)
Related Post
For many years, the words global warming meant little to me. I was quick to dismiss climate change as a hoax or a natural phenomenon and continue to live as I always have. Then, one day, I heard someone on the radio ask, "Whether it's man-made or a natural occurrence, shouldn't we be doing something about it?" This comment stuck in my mind, and through a number of events, my thinking slowly changed.
In the fall of 2007, I returned to college after my daughter was born. I enrolled in an Environmental Science class, primarily because I needed to take a science class and didn't want to take a lab. I had no idea the impact this class would have on my way of thinking and my life's journey.
My college textbook discussed global climate change and CO2 emissions. It stated, "[A]tmospheric CO2 concentration [is] now at [the] highest level in at least 400,000 years, and likely the highest in the last 20 million years. Moreover, [CO2 levels are] increasing faster today than at any time in at least 20,000 years" (Withgott & Brennan, 2007, Essential Environment: The Science Behind the Stories). These numbers, as well as others, got my attention. It became clear to me that we were messing up our planet, and something had to be done about it, although I wasn't sure what, just yet.
According to the National Academies, prior to the Industrial Revolution, CO2 emissions generated through natural processes were in balance with the amount of CO2 absorbed by plants and "carbon sinks" on the earth's surface. The National Academies went on to state, "[M]odel simulations for temperature change during the past century only match the observed temperature increase when greenhouse gas increases and other human causes are included." So, increased temperatures can only be explained by including human activities, particularly increased greenhouse gases such as CO2.
A few months ago, I began looking for environmental organizations where I could get involved and learn more. I came across Citizens Climate Lobby (CCL). The goal of this organization is to "create the political will for a sustainable climate [and] to empower individuals to have breakthroughs in exercising their personal and political power." Both of these goals spoke to me on a deep level. In fact, that is why I am writing this article — to create political will for a sustainable climate and to empower myself and others.
One bill in Congress to address climate change uses a cap-and-trade approach. Cap and trade sets a carbon cap for utilities, transportation, and manufacturing. While this sounds like a great way to limit carbon emissions, the details are dicey to say the least. Businesses will have no true financial incentive to decrease reliance on fossil fuels, the amount of carbon allowed is still a mystery, and — even if it works — it won't be fast enough. We need something more transparent and effective, and we need it now.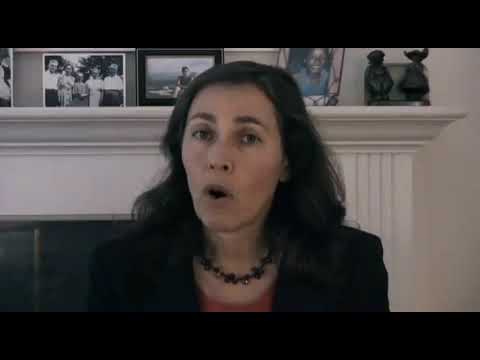 Citizens Climate Lobby and a number of other climate-oriented organizations came up with a solution: the fee-and-dividend plan. Under this proposed legislation, an escalating carbon fee will be imposed on fossil fuels at their point of entry into the economy, whether it be at mines, wells, or ports. This fee will raise the price of fossil fuels and make clean energy technology more competitive.
Additionally, 100% of the carbon fee is refunded to American households to offset increased energy prices during the transition to clean energy. The dividend is equally divided among American households. Those who cut their dependence on carbon can pocket the difference between increased energy prices and their dividends. Under this plan, businesses and individuals have a great incentive to reduce dependence on carbon-based energy — their wallets.
The potential benefits of fee and dividend are significant, including —
The increased price of carbon will lead to an explosion of green jobs, in solar energy, wind energy, weatherizing, and the like.
As fossil fuel dependence decreases and clean energy increases, we will import less foreign oil.
Carbon emissions and other pollutants will decrease, benefiting the health of our planet and heading off catastrophic climate change.
The fee-and-dividend approach has bi-partisan appeal. Similar plans have been presented by Rep. John Larson (D-CT) and by Rep. Bob Inglis (R-SC). But this legislation needs the support of citizens. If you like the idea of the fee-and-dividend plan, contact your Members of Congress and tell them so. Let them know you support climate legislation that places a fee on carbon and returns the revenue to all households. It's transparent, it's simple, and it will be effective.
Perhaps the worst fears of climate change will never be realized; but, they may. We have no viable choice but to plan for the worst while hoping for the best. Each of us must do our part to reduce our dependence on fossil fuels and to reduce CO2 emissions. But our responsibility doesn't end there. We also have a responsibility to engage in the political process to make real change happen. In the best-case scenario, we'll have a healthier planet in the end.
But, for that to happen, we need to take action now. I invite you to lend your support to the people's climate bill — fee and dividend. Be a part of the solution. Contact your Congresspersons today.
Blue Planet Green Living (Home Page)
For More Information
We've all heard it: Carbon dioxide billows into the atmosphere, icebergs melt, oceans rise, the world gets hotter — our planet is headed toward calamity. And, although businesses, governments, and individuals throughout the world have been working together to enact change, "our civilization is still failing miserably to slow the rate at which these emissions are increasing — much less reduce them," wrote Al Gore in a New York Times editorial last week.
Sheesh. It's enough to prevent you from getting out of bed in the morning, much less enjoy your day. But, if enjoying yourself — being happy — seems a trivial concern in the face of such doom and gloom, think again. While the study of happiness is hardly new and noteworthy — recent books include Rhonda Bryne's The Secret (Atria Books 2006), a hokey, if ubiquitous, book that instructs us to manifest our own destinies through visualization and vibrations — a new set of pragmatic authors examines personal happiness as both a source of, and obstacle to, our ability to enact change.
Yale Law School graduate-turned-writer, Gretchen Rubin tackles happiness in the list-making spirit of a lawyer in The Happiness Project (HarperCollins 2009).
She sets out to "test-drive the wisdom of the ages, the current scientific studies and the lessons from popular culture — from Aristotle to Martin Seligman to Thoreau to Oprah," and takes us along as she checks off tasks on her very own happiness chart. (For example, January's goal is to boost energy, so she resolves to "go to sleep earlier, exercise better, toss, restore, organize, tackle a nagging task, and act more energetic.")
While happiness seems like an inherently selfish pursuit — all of this inner-reflection while the world around us falls apart — Rubin argues that, in fact, the opposite is true. "Studies show that happier people are more likely to help other people. They're more interested in social problems. They do more volunteer work and contribute more to charity… [T]hey're less preoccupied with their personal problems," she writes.
"Some people assume that happiness makes people complacent. Quite the contrary. Happy people are more concerned with the problems of other people and more likely to take action to help. So by making myself happy, I arm myself to be more effective in addressing the world's significant problems," she writes.
Indeed. When I'm tired, I grumble about the ten extra steps to the recycle bin; when I'm in a hurry, I don't spend the time to make educated choices at the supermarket — much less on anything of substance. By acting selfishly, attending to my own personal well-being, Rubin argues, I arm myself to act unselfishly, to find the energy and well-being needed to confront difficult tasks.

The problem arises when we take the mantra of personal well-being too far. In Bright-Sided: How the Relentless Promotion of Positive Thinking Has Undermined America (Metropolitan Books 2009), Barbara Ehrenreich looks at what happens when happiness is privileged above all else — including fact.
According to Ehrenreich, it's the happiness industry — born from a uniquely American culture of reckless optimism and the field of "positive-psychology," spearheaded by none other than Martin Seligman, and distilled into books such as The Secret — that motivated corporate boardrooms across the country to buy into a sort of mind-over-balance-sheet mentality. She traces the rise of positive psychology as a cultural mandate — only good news today, please — until the point of delusion, wherein "science is something that you can accept or reject on the basis of personal tastes."
Indeed, the very title of Gore's op-ed is "We Can't Wish Away Climate Change." He writes, "It would be an enormous relief if the recent attacks on the science of global warming actually indicated that we do not face an unimaginable calamity requiring large-scale, preventive measures to protect human civilization as we know it."

Yet, we don't have the luxury of indulging in that relief. The paradox is that the realm of positive psychology privileges this mental relief above the actual distressing facts, yet positive thinking arms us with perhaps the necessary delusion that we can stop the tide of global calamity. We must strike a balance between genuine and legitimate fear regarding climate change and the positivism that allows us to believe that we can do something about it, that we can change the way things are going.
Ultimately, while Rubin and Ehrenreich seem to view happiness from opposite angles, the conclusion they reach is strikingly similar. "The threats we face are real," writes Ehrenreich, "and can be vanquished only by shaking off self-absorption and taking action in the world." For Rubin, the point of all this happiness striving — the point of her checklists and daily reminders — is so we may become less self-obsessed, less introspective, more likely to step outside our comfort zones and do something.
So, get enough sleep, eat healthy, exercise. Tackle nagging tasks. Enjoy your work. Cultivate relationships. Make the effort to get out and connect with people. And then, perhaps, call your Senator, as Gore advocates. Grow your own produce, recycle, and spend an hour a week volunteering. And watch how these activities, these unselfish attempts to tackle a very large, un-happy problem, might ultimately bring you (selfishly) even more happiness.
Blue Planet Green Living (Home Page)
Those of us who have been following developments on climate change and global warming are asked, "If the planet is getting warmer, why is it so cold in 2009?" James Hansen, one of the world's leading climatologists, says that he often is asked the same question.  So, he has published an essay titled, "If It's That Warm, How Come It's So Damned Cold?" and placed it on his website.
In this paper, he states that 2009 tied as the second warmest year in the 130 years of global instrumental temperature records based on analysis of data at the NASA Goddard Institute for Space Studies. The Southern Hemisphere set a record as the warmest year for that half of the world.
Hansen and his three co-authors go into great detail describing how temperatures vary across the globe. In Figure 5, they show a temperature anomaly in which temperatures for June-July-August (2009) over much of eastern North America were the coolest on the globe, averaging as much as 1 degree Celsius (33.8 degrees Fahrenheit) below the rest of the world. The regional anomaly expanded over most of North America in December 2009, even though global temperatures for that month were the fourth highest on record.
There was a negative temperature anomaly in Siberia that averaged -8 degrees C.(46.4 degrees F.) over the month of December. But, the temperature anomaly in the Arctic region as a whole was +7 degrees C. (44.6 degrees F.)
I have just read Hansen's new book, Storms of My Grandchildren: the Truth About the Coming Climate Catastrophe and Our Last Chance to Save Humanity. The book is a wonderful example of science written with clarity.
More importantly, Hansen tells policy makers what they need to do to reverse the steady climb in greenhouse gases, especially carbon dioxide. He argues for stopping the burning of all fossil fuels. He shows how a cap-and-trade policy will not work.
Instead he advocates a fee-and-dividend policy that would tax fossil fuels at their source, gradually increase the tax over time, and return 100 percent of the dividends to the people to offset increases in the cost of energy. He also supports the development of third and fourth generation nuclear power.
Finally, as the title implies, he gets quite personal in saying that unless we initiate these policies immediately, our grandchildren will live in a world of chaos and poverty.
This is no ordinary gloom and doom book. It provides ample evidence of the threat of global warming. Read his book and visit his web site frequently to get the latest updates on the science and policy of climate change.
Erv Klaas
Professor Emeritus of Animal Ecology
Department of Natural Resource Ecology & Management
Iowa State University
Blue Planet Green Living (Home Page)
Simeon Talley, Blue Planet Green Living contributing writer and University of Iowa student, was selected by the Iowa United Nations Association to attend COP15 this week. This is Talley's third report in the series. For background information about Talley's trip, visit his own blog, The Road to Copenhagen. — Julia Wasson, Publisher
---
COPENHAGEN – On the final day of
COP15
, the process of negotiations has moved from talks between delegates to direct communication between heads of states. As I write this,
President Obama
is in talks with other leaders over the remaining unresolved issues. CNN's Ed Henry tweeted that President Obama has scuttled his schedule and is in a meeting with Ethiopia (representing China) Russia, South Africa, India, Mexico, Spain, South Korea, Norway, and Colombia. Accompanying President Obama to Copenhagen is a renewed sense of
optimism
for the prospects of success at COP15.


We know where the fault lines lie. We are essentially where we were two weeks ago: emission cuts that would limit temperature rise below 2 degrees Celsius by 2020, climate finance, and whether developed countries like China, India and Brazil will agree to a system of international monitoring and verification. Whatever form of the final deal, it must include a nod toward — or even a better, a specific timeline or deadline for — a legally binding agreement.

What do we know now in the eleventh hour?

We know that these types of talks will proceed in the future on a two-track process: a Kyoto Protocol track and a long-term cooperative agreement track. The G-77 favors the Kyoto Protocol route, while the US, along with other developed countries, tried and failed to remove the Kyoto negotiating process from the Copenhagen proceedings.

We know that China can nix any final deal it doesn't approve of, but the Chinese position has slightly softened. African nations, long distrustful of the US in these types of proceedings, effectively elevated their issues and concerns in Copenhagen. And President Obama will have to charm and cajole this international body forward or risk another major embarrassment in Copenhagen.

No one, I mean no one, really knows what the outcome of all of this will be. However, most are hoping for success.

Stay tuned: More to come.

Simeon Talley

Contributing Writer

Blue Planet Green Living (Home Page)

Follow Simeon Talley


Twitter: simeontalley
Facebook: Simeon Talley
Related Posts
Dispatches from Copenhagen — Sour and Souring
Dispatches from Copenhagen — Wednesday, Two Days Remaining
Dispatches from Copenhagen — Friday, the Final Day (Top of Page)
Dispatches from Copenhagen — Talks Extended
Simeon Talley, Blue Planet Green Living contributing writer and University of Iowa student, is one of only 10 young people selected by the Iowa United Nations Association to attend COP15 this week. In this, his second report, Talley updates us on the rising tensions at the conference. For background information about Talley's trip, visit his own blog, The Road to Copenhagen. — Julia Wasson, Publisher
---
COPENHAGEN — The anxiety and anticipation rising in the conference center are palpable as the fault lines become more distinct and several entities attempt to resurrect negotiations. It's Wednesday morning in Copenhagen, there are far fewer
NGOs
, a lot more press, and sightings of presidents and prime ministers scuttling to meetings. It's difficult to make sense of everything that is taking place at these talks. But one thing is clear, the sense of urgency has heightened, and time is running out for nations to strike a deal.

Countries are divided along fairly typical lines: global north vs. global south, rich vs. poor. The G-77 plus China, the more than 100 countries in the developing world, want advanced developed nations to commit to deeper emissions reductions and more money to finance adaptation and mitigation — essentially a continuation of the Kyoto Protocol.

So far, the only country to commit to emission cuts along the lines of IPCC recommendations is Norway. Of course not the US, but the EU hasn't either. Developed countries have committed to a numerical amount for "fast track" ($10 billion US for three years) climate financing, but so far have been silent on long-term figures.
The US has shied away from a more ambitious commitment because of domestic political constraints. The EU is willing to commit to a 30% cut from 1990 levels, but only if other developed nations commit to that number as well. On the financing front, the US has balked at the notion that it'll finance China — which holds $2 trillion in US reserves — to adapt to climate change.
This may seem like a redux of disagreements from three weeks ago, even three months ago, but they have still not been resolved in Copenhagen. Most heads of states are have arrived by now, with anticipation growing for President Obama's arrival on Friday. Because so much disagreement, the final deal will mostly reflect the commitments each country has put on the table prior to the start of the conference. And it's most likely that the entire UNFCCC process will continue along a two-track pathway. A Kyoto Protocol (read: not including the US and what poor countries are advocating for) and a Long-Term Cooperative Agreement path (what the US has been pushing for and would push for emerging economies like China to be held to greater emission cuts).
Whatever the final shape the Copenhagen agreement takes, it is absolutely necessary that it include a timeline and a deadline for when a legally binding agreement will be signed. Many outstanding issues still need to be resolved, climate finance being only one of them. But to leave Copenhagen without a deadline for a legally binding agreement would essentially be a failure.
Outside of the conference center, many of the NGOs who are not allowed inside are protesting, leading to a large number of arrests. The UN has cut severely the number of Civil Society participants that can enter the Bella Center, where the conference is taking place. 45,000 people were accredited to attend the conference; the conference center can only accommodate 15,000 people. In the first week and on Monday of this week, no restrictions were placed on attendance; but as heads of states arrive, security has been tightening.
Blue Planet Green Living (Home Page)
Follow Simeon Talley


Twitter: simeontalley
Facebook:  Simeon Talley
Related Posts
Dispatches from Copenhagen — Sour and Souring
Dispatches from Copenhagen — Wednesday, Two Days Remaining (Top of Page)
Dispatches from Copenhagen — Friday, the Final Day
Dispatches from Copenhagen — Talks Extended
Simeon Talley, Blue Planet Green Living contributing writer and University of Iowa student, is one of only ten young people selected by the Iowa United Nations Association to attend COP15 this week. Talley arrived in Copenhagen on Sunday. Here is his first report from the historic United Nations Climate Conference. For background information about Talley's trip, visit his own blog, The Road to Copenhagen. — Julia Wasson, Publisher
---
COPENHAGEN — The climate change talks taking place in Copenhagen are on life support. One week in to the conference, and with one week to go, progress towards a worthwhile climate change deal has been slow. In order to salvage COP15, negotiators will have to double down in order to reach a deal.
Monday's major news was a group of African nations walking out on negotiations, then, in dramatic fashion — late in the evening hour — choosing to come back to the negotiating table. The story behind the walkout is that, last week, the Danish government reportedly had met with a group of wealthy nations, including the US, outside of the formal process. The parties agreed to a draft "text" that could eventually become the agreement that the Copenhagen conference produces. Several poor nations were angered by what they perceived as a backdoor deal that favored rich nations. The mood has been sour — and souring— ever since, culminating in today's walkout.
The walkout by African nations would have made a Copenhagen deal impossible, and it reflects long-held divisions. Organized as the G-77, developing nations want developed nations to commit to 40–45% emissions reductions from 1990 levels by 2020. And if you've been following international negotiations at all, you know that developed countries so far have committed to considerably less. The US's commitment to 17% reduction from 2005 levels by 2020 is estimated to be only a 3-4% reduction from 1990 CO2 levels. And hell is more likely to freeze over before a change in US position.
G-77 countries want more ambition by way of emission reductions and adaptation financing. So far, developed countries haven't budged. The US still hasn't committed to a specific amount it will pay toward climate financing, funds to help poor countries adapt to the negative effects of climate change. With one week to go and only two days until heads of state start to roll in, negotiators have to find a way to reach consensus in order for the Copenhagen conference to have a positive outcome.
China, as a developing nation, is also a part of the G-77 grouping. But this morning's report of impasse over verification shows the complexity of China's status as a poor, developing nation and its continued differences with the US.
In many respects, poorer nations and nations closest to actual climate disaster, such as small-island states, are playing a moral role in negotiations. The country of Tuvalu — a small-island state only two meters above sea level – has repeatedly called on rich nations (read: the US) to do more. The president of Tuvalu made an impassioned plea to conference delegates to agree to a binding deal, which limits the amount of CO2 to the levels the Intergovernmental Panel on Climate Change (IPCC) has said is needed. Such a deal is likely out of reach at this point.
An EU Commissioner characterized the atmosphere as "frozen." And that's a fairly accurate description of where we stand currently.
Blue Planet Green Living (Home Page)
Follow Simeon Talley


Twitter: simeontalley
Facebook: Simeon Talley
Related Posts
Dispatches from Copenhagen — Sour and Souring (Top of Page)
Dispatches from Copenhagen — Wednesday, Two Days Remaining
Dispatches from Copenhagen — Friday, the Final Day
Dispatches from Copenhagen — Talks Extended
One of the documentaries I watched at the Landlocked Film Festival in Iowa City this past weekend provided a disconcerting picture of how climate change is affecting the area north of the Arctic Circle. If you get a chance to watch it, do; its message is unforgettable. — Julia Wasson, Publisher
---
Thoreson was on board the
Cloud Nine
in 1992, sailing below the Arctic Circle in ice-filled waters. "Thirteen years ago, we encountered a tremendous amount of ice," he says." Dense pack ice blocked and surrounded us at every turn. We were very lucky to escape — and retreat — out of the Arctic." The footage accompanying Thoreson's words shows pack ice crowding against the hull of the ship.
In 1994, Thoreson again sailed with the Cloud Nine, this time in an attempt to travel the Northwest Passage. But the ship became locked in pack ice, unable to move. "The vessel is under constant ice pressure," Thoreson wrote in his journal. It was a harrowing adventure that came to a disappointing end.
Eleven years later, in 2005, the crew of the Cloud Nine attempted to sail through the Northwest Passage yet again. But, as before, they needed emergency assistance, calling in a Canadian ice breaker to free them from the endless pack ice that pressed in on them from all sides.
The Cloud Nine's 2007 journey, begun in July, would prove to have a different ending than the rest. This film is the story of that journey.
In cold and fog, the crew began its "7,000 mile journey through the icy north," Thoreson tells viewers. "I hope to see the effects of climate change in the north and note some differences since I was in the Arctic 13 years ago." And, indeed, he did see differences. Though the crew encountered occasional ice bergs and scattered pieces of pack ice here and there, it was clear sailing along their route — the same route the ship had tried and failed to navigate twice before.
"What a contrast to observe such a loss of ice in the summer of 2007," says Thoreson, while the film pans the ice-free water along the horizon in a sweeping circle. "I began to wonder — and am quite concerned — about all the wildlife and people who depend on this ice for their survival. What will their future be in an ice-free Arctic?
Just past Port Leopold, the captain says the Cloud Nine is in the exact spot where the ship had been helplessly trapped by pack ice 13 years before. But there is virtually no ice in the channel on this voyage. "The channel is open. The ice is disintegrating. This is definitely good for us, but not so good for the planet," Thoreson says. These ice-free waters are 300 miles north of the Arctic Circle.
"This is the moment I've been waiting for for 13 years. Clear skies, a light breeze pushing the ice off shore," Thoreson says. Now, the camera shows a few scattered pieces of pack ice floating near the shore. Yet, that small bit of ice is all that we see; the rest is empty water. "But this is a moment of truth for the planet. It seems to show that change is happening, and possibly at an accelerated pace. The Northwest Passage is ice free, and we're witnessing history — planetary history."
"What do you think about global warming?" someone asks crew member Chris Parkman. "I think it's pretty scary," he says, "'cause if you figure this was all ice two years ago, and now it's not, it really makes you believe in it quickly." He scans the open water. "Of course, there's always the nonbelievers. But all they have to do is come up here, and they might start believing." He grins, but it's a wry grin. There's nothing funny about the signs this crew is observing.
"Making history is one thing, but doing it in the era of climate change is something different altogether," Thoreson opines. "The Arctic is changing rapidly. However difficult it is for us to achieve, the overriding theme of this voyage is climate change."
The voyage ends safely this time, with the Cloud Nine docking in an Alaskan port. But the viewer is left with the uneasy feeling that safety is a temporary illusion. What will happen as more ice melts in the Arctic Circle? And what will be the effects on the rest of the planet? It's a chilling thought to contemplate — more chilling than the waters of the Northwest Passage.
(Note: To purchase a copy of the DVD or the DVD plus a companion book, go to the Iowa Public Television Marketplace. Hurry! Supplies may be limited.)
Julia Wasson
Blue Planet Green Living (Home Page)