March 9, 2010 by Shraddah Reyna
Filed under Blog, Cap and Trade, Carbon, Climate Change, Fee and Dividend, Fossil Fuels, Front Page, Global Warming, Greenhouse Gases, Renewable Energy, Slideshow, U.S.
For many years, the words global warming meant little to me. I was quick to dismiss climate change as a hoax or a natural phenomenon and continue to live as I always have. Then, one day, I heard someone on the radio ask, "Whether it's man-made or a natural occurrence, shouldn't we be doing something about it?" This comment stuck in my mind, and through a number of events, my thinking slowly changed.
In the fall of 2007, I returned to college after my daughter was born. I enrolled in an Environmental Science class, primarily because I needed to take a science class and didn't want to take a lab. I had no idea the impact this class would have on my way of thinking and my life's journey.
My college textbook discussed global climate change and CO2 emissions. It stated, "[A]tmospheric CO2 concentration [is] now at [the] highest level in at least 400,000 years, and likely the highest in the last 20 million years. Moreover, [CO2 levels are] increasing faster today than at any time in at least 20,000 years" (Withgott & Brennan, 2007, Essential Environment: The Science Behind the Stories). These numbers, as well as others, got my attention. It became clear to me that we were messing up our planet, and something had to be done about it, although I wasn't sure what, just yet.
According to the National Academies, prior to the Industrial Revolution, CO2 emissions generated through natural processes were in balance with the amount of CO2 absorbed by plants and "carbon sinks" on the earth's surface. The National Academies went on to state, "[M]odel simulations for temperature change during the past century only match the observed temperature increase when greenhouse gas increases and other human causes are included." So, increased temperatures can only be explained by including human activities, particularly increased greenhouse gases such as CO2.
A few months ago, I began looking for environmental organizations where I could get involved and learn more. I came across Citizens Climate Lobby (CCL). The goal of this organization is to "create the political will for a sustainable climate [and] to empower individuals to have breakthroughs in exercising their personal and political power." Both of these goals spoke to me on a deep level. In fact, that is why I am writing this article — to create political will for a sustainable climate and to empower myself and others.
One bill in Congress to address climate change uses a cap-and-trade approach. Cap and trade sets a carbon cap for utilities, transportation, and manufacturing. While this sounds like a great way to limit carbon emissions, the details are dicey to say the least. Businesses will have no true financial incentive to decrease reliance on fossil fuels, the amount of carbon allowed is still a mystery, and — even if it works — it won't be fast enough. We need something more transparent and effective, and we need it now.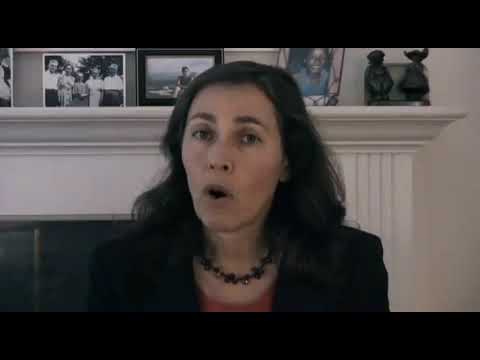 Citizens Climate Lobby and a number of other climate-oriented organizations came up with a solution: the fee-and-dividend plan. Under this proposed legislation, an escalating carbon fee will be imposed on fossil fuels at their point of entry into the economy, whether it be at mines, wells, or ports. This fee will raise the price of fossil fuels and make clean energy technology more competitive.
Additionally, 100% of the carbon fee is refunded to American households to offset increased energy prices during the transition to clean energy. The dividend is equally divided among American households. Those who cut their dependence on carbon can pocket the difference between increased energy prices and their dividends. Under this plan, businesses and individuals have a great incentive to reduce dependence on carbon-based energy — their wallets.
The potential benefits of fee and dividend are significant, including —
The increased price of carbon will lead to an explosion of green jobs, in solar energy, wind energy, weatherizing, and the like.
As fossil fuel dependence decreases and clean energy increases, we will import less foreign oil.
Carbon emissions and other pollutants will decrease, benefiting the health of our planet and heading off catastrophic climate change.
The fee-and-dividend approach has bi-partisan appeal. Similar plans have been presented by Rep. John Larson (D-CT) and by Rep. Bob Inglis (R-SC). But this legislation needs the support of citizens. If you like the idea of the fee-and-dividend plan, contact your Members of Congress and tell them so. Let them know you support climate legislation that places a fee on carbon and returns the revenue to all households. It's transparent, it's simple, and it will be effective.
Perhaps the worst fears of climate change will never be realized; but, they may. We have no viable choice but to plan for the worst while hoping for the best. Each of us must do our part to reduce our dependence on fossil fuels and to reduce CO2 emissions. But our responsibility doesn't end there. We also have a responsibility to engage in the political process to make real change happen. In the best-case scenario, we'll have a healthier planet in the end.
But, for that to happen, we need to take action now. I invite you to lend your support to the people's climate bill — fee and dividend. Be a part of the solution. Contact your Congresspersons today.
Blue Planet Green Living (Home Page)
For More Information