Ripley is a name long associated with uniqueness and — let's be honest — oddity. The latest book in the Ripley's Believe It or Not! series is no exception. Flip to any page in this attractive, hard cover book, and you'll find bizarre stories about all sorts of topics that will keep you reading and turning page after page:
training pigeons to evaluate art by rewarding them with food, page 77
a Russian man with a tree growing inside his lungs, page 111
hair scissors that fit on the tips of a stylist's fingers, similar to Edward Scissorhands, page 144
and so much more.
The idea of reusing discarded items in new ways is hardly unique these days, and you might wonder how reuse and repurposing would fit Ripley's definition of "odd." Yet several of the entries in this book show highly unusual ways to reuse discarded items.
One of my favorites as far as ingenuity goes is the "trashy lingerie" created by artist Ingrid Goldbloom Bloch (Massachusetts). The bustier and panties are woven from a "fabric" of thin strips of "cola cans carefully threaded through a wire frame" (page 206). Though the press release I received says these skivvies are comfy, I have to wonder. Come on, would you want to wear metal underwear?
Have you ever wondered what to do with all those egg cartons after the eggs have been eaten? Check out the art of Enno de Kroon (Netherlands), who paints portraits, still lifes, and other works onto the surfaces of the cardboard cartons (page 210). De Kroon is quoted in the book as saying, "I consider egg cartons as two-and-a-half dimensional objects that offer remarkable possibilities." Remarkable, indeed. But don't expect a traditional painting; these one-of-a-kind pieces appear "distorted when viewed head on."
When you were a kid (or your kids were kids) were Transformers a popular toy in your household? How would you like to have an 8-ft. tall sculpture made from auto parts, scrap airplane parts, and used motorbikes (page 244)? This lifelike (if you can say that about a hunk of metal) sculpture in the photo on the right is the creation of RoboSteel, an Irish company that makes replicas of cultural icons and characters from fantasy.
RoboSteel also is responsible for a suspiciously Vaderesque space soldier (page 245) that is about as creepy a villain as you might find in any film. Nightmares, anyone?
A more playful sculpture (page 196) is a 6 ft. 6 in. tall angel made entirely of used toys. Robert Bradford (England) assembled "Toy Angel" over two months, using thousands of plastic playthings, such as action figures, water pistols, a toy saxophone, race car tracks, and even a tiara (but on the statue's knee, not its head).
Ian Davie (North Wales) paints tiny birds on swan feathers he collects near his home (page 206). Davie hand cleans and grooms the feathers until they are perfectly smooth and ready for his artwork. Then he coats the feathers with acrylic to make a stable "canvas." He needs about a week to create each painting, but the reward is apparently worth the effort; he sells the tiny works of art for $900 each.
Art seems to be the running theme with the reused/repurposed items in this book. Alex Queral (Pennsylvania) sculpts portraits from a most unusual medium. The heads he sculpts virtually pop from the pages of recycled phone books (page 207).
Do these spiders scare you? They might if they could actually move. Those elegant eight legged critters are beautiful and sharp; they're made from scissors collected by artist Christopher Locke (page 14). Don't they make a black widow look almost benign?
Most people who play the lottery lose, of course. Have you ever thought about the environmental impact of all those losing lottery tickets? Two artists from Brooklyn (New York) created a full-sized Hummer H3 replica using $39,000 worth of losing lottery tickets (page 134). And that's only 39,000 losing tickets. It boggles the mind to imagine how big a fleet of Hummers they could create if they used the losing tickets in just one state – let alone the entire country.
If stories and photos like these intrigue you, you'll enjoy reading Ripley's Believe It or Not! ENTER IF YOU DARE! You can purchase the book on in all major bookstores, on Amazon and other online bookstores, or at any Ripley's Odditorium.
The Fine Print
Blue Planet Green Living received a free copy of the book reviewed in this post. No other compensation or incentive was provided.
Blue Planet Green Living's review policy is to only review those books we feel merit overall positive comments. If we do not like a book more than we dislike it, we do not review it. We are not influenced by complimentary books and provide our honest opinions. For more information, please visit the Policies tab on the top navigation bar.
Blue Planet Green Living has an affiliate relationship with Amazon.com. If you purchase this book or any other products through Amazon by clicking on our affiliate link, Blue Planet Green Living will receive a small financial compensation from Amazon, which we use to sustain this website.
Blue Planet Green Living (Home Page)
Blue Planet Green Living (BPGL) asked ecopreneur Gary Sutterlin two questions we ask all our interviewees. Sutterlin and his wife, Gayle, are the owners of Breeze Dryer, the North American distributors of Hills Hoist and other Hills clothes-drying solutions. Following are Sutterlin's responses. — Julia Wasson, Publisher
---
My 5
BPGL: What are the five most important things we can do to protect the planet?
In order to protect the planet, we need to begin to live our lives with a focus on our impact on this earth.
Consumers need to begin to understand where and how goods make their way to the store shelves.
The items we do buy need to be readily recyclable.
Teach our children the importance of treading lightly on the planet to ensure it to future generations.
Finally, people need to understand that every little step they take does make a difference. Change is made not only through large acts, but much can be accomplished by numerous small acts uniting.
2 Minutes with the President
BPGL: If you had two minutes with President Obama, what would you say to him?
My conversation with President Obama would be frank and to the point. I would discuss his energy policy and ask him to do more.  We need to change our focus from fossil fuel to renewable energy.  We need to seriously invest and stimulate more research in the field of solar and wind.
Follow Breeze Dryer
Website: BreezeDryer.com
Facebook: Breeze Dryer
Related Post
Breeze Dryer – Eco-Friendly Solutions for Drying Your Laundry
Gary Sutterlin, CEO
Blue Planet Green Living (Home Page)
"A big part of what we're doing — and what gives me great passion — are the personal success stories about individuals," says Susan Neisloss. "I can't tell you how important it is for me to be able to share these stories and to have people give us good ideas. That is the key to building this community."
Neisloss is speaking about the community of people who visit Working for Green (WFG), the website she has published for about a year. A seasoned broadcaster and reporter, she interviews ecopreneurs who are making a living by starting and running environmentally friendly businesses. Blue Planet Green Living (BPGL) spoke with Neisloss by phone from her California office. — Julia Wasson, Publisher
---
BPGL: What is Working For Green's main mission and how can it help improve our economic woes?
NEISLOSS: We want to help inspire and motivate everyday Americans to share their innovations and tell us about their new green jobs.  There are so many new sustainable opportunities that can use the skills you already have. For example, a wind turbine technician might have come from an engineering or construction background. There's so much gloom and doom out there, and we want to be a voice of hope and optimism that empowers individuals to make changes that will help their bottom line and enhance their well being.
BPGL: Where do you see the most growth in terms of sustainable industries?
NEISLOSS: Wind, solar, biodiesel and algae as power sources, but also those involving agriculture and a return to living off the land by growing your own food and providing food for your community. With an estimated 48 million Americans going to bed hungry every night, it's critical that we find creative and sustainable ways to grow healthy food in abundance.
BPGL: What is your motivation for creating Working for Green?
NEISLOSS: I did this out of a personal passion to want to help people, given how difficult the economy has been. I started, back before the 2008 election, percolating about an idea. I wanted to focus on the environment tied into the economy as a way to make people feel more secure about their financial and related lifestyle issues.
Of course, the economy is going to get stronger and get weaker. That's the cycle of life. But, increasingly, as I started to talk to people around the country, I realized that the one thing that's clear is that most people do want to help one another and that we can do something without relying on government and corporate assistance to make some significant positive changes.
Working for Green was the genesis of that passion. It's a video-based web community. And the emphasis is on that community, where people can share actionable innovations and career opportunities through original content. We feature personal success stories that highlight creative and measurable examples of sustainability.
I suppose the easiest way to describe it is, it's designed to be a portal where users can exchange videos. I want videos from people so that they can post ideas and articles that support this basic idea.
BPGL: Would you say that Working for Green is a "green" site?
NEISLOSS: It's not just green per se; it's the bigger issue that covers women, children, education, animals, food, and the like — basically, every area of our lives. Working for Green is dedicated to empowering — very important — and motivating people to help one another, help themselves, and help their communities. I'm also very concerned about future generations, because I love kids.
So it's this whole idea, which is reflected in the growing importance of social interest networks, of the power of the people to have an influence. We see that all the time. Now we have to find the content, the content doesn't have to find us.
BPGL: What is the vision behind your interview series?
NEISLOSS: The centerpiece has been three-minute pieces that I go out and produce around the country. My original goal was to make it a little like — you may be old enough to remember Charles Kuralt and his series, On the Road. I always loved what he was able to do, and I don't profess to be the poetic journalist that he was.
But, given my background as a TV reporter and producer, I wanted to do a road trip, which, for various logistical and financial reasons, hasn't actually been a linear path. But I have done about 50 stories in the last eight months. Probably in 12 different cities, focusing on interesting individuals. I do personality profiles, then highlight something where somebody could serve as a mentor or as an example to somebody else in terms of making their life better.
I'm completely apolitical, nonpartisan; there's no axe to grind. There's so many sites out there — what is it, 2.7 million green sites alone? I'm not about telling you how to recycle your bottles or giving you the latest news on climate issues. But I am particularly concerned about the individual. And I think that's what makes Working for Green distinctive, the high-quality and emotional nature of the stories.
And then, in addition, I'm providing a portal where people can exchange ideas as well.
BPGL: How big is your readership?

NEISLOSS: It's going to take some time, and I realize that. But we expect to have 45,000 page views this month, a 33% increase! We've been working very hard to interact on a personal level through Facebook and Twitter.
BPGL: What's the revenue model for your site? Are you selling advertising?
NEISLOSS: We're working on something that's based on a hub-and-spoke model. Imagine the hub is Working for Green, ideally, as a social interest network forum, where people exchange ideas. The goal, as we're just implementing this now, is to have spokes — Working for Jobs, Working for Women, Working for Food, Working for Children — and those spokes change. We'll provide automated content and make it current content through RSS feeds.
In addition, we'll provide regional, personal stories that I shoot. And people can exchange ideas and go to a niche that they're interested in. That will appeal to advertisers as well, because if they're selling Platex Bras, for example, they'd be particularly interested in aligning themselves with the women's spoke. That's the greatly oversimplified perspective on what we're doing here. We'll also be selling our videos to other outlets, such as cable networks, major newspaper websites, and so on.
BPGL: What do you enjoy most about what you're doing?
NEISLOSS: For me, the biggest high, because I love visual storytelling, is doing the stories. But I have, quite honestly, had to cut back on going out and doing stories, because it is a big chunk of change. And I'm shooting on HD, establishing a stable of professional shooters around the country with whom I've worked and I have a relationship.
Right now, I'm really focused on getting the word out and taking all this good content, and trying to link with other sites. It would be wonderful if someone would decide, We'd love to use this content for something else and syndicate it. And then we'd be able to help people in a bigger way. I really want to be able to share this, because I think the focus of these pieces is designed to be emotionally compelling and entertaining to some degree.
The feedback has been very good from some senior media people I know through a course I'm taking – a special fellowship that I got accepted into at Columbia Journalism School. And I find that the feedback I'm getting has been very positive. But even senior media people and people in my class — everybody is looking for the brass ring, as you know. Everybody is looking desperately at researching a way to increase e-commerce through video.
My goal is that when I do a story, and believe me, I don't want to ever compromise editorial in advertising — it has to meet certain criteria in any piece I do.
For example, we were in Chicago and did a piece on one of the Kimpton Hotels properties there. Kimpton is not as big as some of the other chains, but they're doing amazing things, where the employees have a very big say in making their hotels and their service more eco-friendly.
It was quite remarkable, and I'm engaging with people there. In spite of the economy, they're a hotel group that's starting to grow as well. And it was very rewarding to see that even the housekeepers are changing the kinds of products they're using that are healthier for them. So that's very exciting when you see measurable examples like that.
BPGL: Does Kimpton underwrite the video about them?
NEISLOSS: No. I do think, given my production background, going out and doing a series of stories for a Kimpton or an Enterprise Rent-A-Car, or whomever is trying to get a visible presence in the green or relationship space, there is that possibility. But I don't want to appear as if anybody's shilling for a company. I think people understand now that everybody's in need of advertisers for sure.
BPGL: You've got a great site. You've got interesting, compelling videos, and I'm sure you'll be really successful.
NEISLOSS: Do you say that to all the girls? [She laughs.] I'm sure you feel the same thing when you work on your site. I'm sure you feel there are those days when you think, "Oh, this is great. What we're doing is different from anybody else out there. And then there are those other moments when you think, "Uh. It's like Sisyphus."
BPGL: I totally agree.
NEISLOSS: In terms of the complementary nature of what we do, we're both very positive. Your language reflects that in the kinds of stories you do.
My goal is not to be all things to all people, and to have a point of view. So, when I focus on these people or when I go to Arizona and see this poor Latino community that lost its only supermarket — it's invigorating to see that now — I focus again on one person who has led the community to start growing their own vegetables and buy chickens to sell eggs. They're really living off the land. And they're trying to make a go of it, and be able to survive and thrive.
Also, there is someone who helps me write the content. So, no matter where you live, even if you're not in Arizona, to relate to that story, you can get resources that we provide. Even if you're in another part of the country, it might be helpful to you as well, if you want to kick-start something. I try very hard to make sure each story has applications to other parts of the country.
In the best of all worlds, I would be able to find a way to reduce the cost of production and be touring around in my hybrid vehicle right now, sponsored by Enterprise, and coming your way in the summertime to Iowa, shooting a number of stories. We had been going to two to three states at a time to save money. Obviously with airfare and driving costs, I've had to cut back on that temporarily, but I'm very optimistic that we'll get to the Midwest for sure.
BPGL: Do you have something new coming up that you can tell us about?
NEISLOSS: I'm about to announce an advisory board that includes people from the world of entertainment, the hotel industry, anybody who's interested, people who are leaders, movers and shakers on the educational side, and major sustainability institutions. I think the idea of this hub and spoke model is to really pinpoint these niche markets and to showcase them. The most important thing is, I'm looking for great ideas from people that we could come to their town and do a story about them.
I want to reach out and let people know that there is help, and there are actions they can take, and we offer a valuable resource in terms of ways to save money and make money and find sustainable work.
Follow Working for Green
Website: Working for Green
Facebook: Working for Green
Twitter: WorkingforGreen
In many ways, Fox Elipsus reminds me of a wandering minstrel from the days of yore. He travels alone from town to town, singing and playing his music to delight the local folk. He is also a messenger, sharing serious thoughts about the environment, peace, education, and so much more, mixed in with light-hearted fun, engaging banter, and an awesome musical performance. And he does it all for free.
Joe and I were privileged Monday night to attend one of Fox's 250 concerts on his 2010 Momentum tour — his third annual tour, with many more to come. His shows are all held in coffeehouses, bookstores (we saw him at Borders in Davenport, Iowa), and other congenial meeting places that allow him to set up and play without charging him for the space.
Born and raised in Oxford, England, 29-year-old Fox Elipsus (born Fox Salehi [SAL-uh-hee]) was caught by two fevers as a very young boy — music and the state of the planet.
"When I was about three or four," he told me in a phone interview on his way to his next gig today, "I was extremely concerned with what is going on in the world. And I was crazy about a musician who concentrated on environmental themes. So I started writing my little four-year-old songs about the environment. I was also really into the Live Aid Concert for Africa.
"Throughout my education, I was motivated to try to fix the world. I found so much that was depressing, and I wanted to do something about it. As long as I can remember, it has been an innate need. And, now, I want to inspire other people to help, too, through my music."
Several of Elipsus's songs have serious themes, and he weaves these skillfully in with comedy ("Anderson Brown,"), love songs ("I Could Go with You"), impersonations ("Avril vs. Brittany"), and storytelling that includes members of the audience by name. And it's a strategy that works.
We walked in as the singer was setting up. About 25 people were in the Borders Café, some with the obvious intention to watch the show, others reading or working on their laptops. The woman sitting in front of me turned her computer on while Fox connected his Casio to his speakers. I asked her if she was looking forward to the concert. "I didn't even know there was one till this guy came in," she said. She pulled up Farmville and started playing, apparently not yet convinced that the show would be entertaining enough to hold her attention.
Across the room to my left, an octogenarian ambled over to an easy chair, led by a Borders employee. He sat intently and silently watched the young man prepare. (As far as I could tell, his expression never changed the entire evening — yet he didn't get up once.) Nearby, young people in their 20s sat with their parents, and a mom with a 10-year-old boy sat down in front. Three teenage girls huddled together off to my right. Another woman in hot pink tennis shoes; a flared, white, knee-length skirt; and a black T-shirt that read "This is what a feminist looks like," sat in the second row of chairs. She was at least in her 70s, but as interested as (and in some ways more lively than) the teens.
The room looked comfortably full, but I wondered if some of the people who had come for other reasons would leave once the music started.
Exactly the opposite happened. Fox opened with what he claimed was his "least favorite" song, the delightfully zany "Anderson Brown." This song, he said, was prompted by neighborhood preteens who told him, "You'll never sell a CD if you don't have at least one rap song on it!" His rap, as it turned out, was about his cat. And it included some pretty realistic meowing. We were all in guffaws by the time he had finished. The woman playing Farmville turned off her laptop before the song was over.
Though we were laughing, too, Joe and I had been lured to the show — through brilliant social marketing — by the promise of an environmental message. Charming as it was, "Anderson Brown" wasn't quite what we'd come for.
Then Fox asked if anyone in the audience liked polar bears. Several audience members raised their hands. Fox began talking about the inspiration behind "Head for the Horizon," a song about two polar bears that had been in the news. They were swimming out to sea, apparently expecting to encounter an iceberg. But the ice had all melted. And the polar bears would surely become exhausted and drown. An aerial camera followed them on their journey out into the vastness of the ocean. I didn't hear what happened to them in the end. But Fox's song implied that they must have died.
"The water is getting colder, and there's no shore in sight, as we swim to the Aurora," Fox sang. "We used to see glaciers in the northern lights, now I can't see anything out there. … We could die here, but we won't be alone; if you go, then I go."
To my ears, the message wasn't just about the polar bears, but a very clear warning that the extinction of the polar bear could portend the extinction of mankind. "If you go, then I go," he had sung. The idea was as chilling as the ocean.
But just as the heaviness of a message song would begin to sink in, Fox would switch to a light-hearted lyric or a plaintive love song. By weaving the names of audience members into his love songs, even the sad songs became an opportunity for laughter. (It's a smart marketing technique as well as a chance for everyone to play along and connect with each other. Only one of his many "victims" actually left before the two-hour concert had finished.)
The crowd continued to swell until we counted more than 60 people sitting at tables and standing in the store aisles, listening and laughing and pondering along with Fox and the rest of us.
One of his serious messages came in a song about mass media. Mass media has "no substance," he said. "I want my music to be like Dylan, Marley, Lennon, and Hendryx. It's a shame those messages have been replaced by people singing about Gucci and so on. Some kids might get the impression that the be all and end all of life is about how much stuff you can have."
Fox lives what he preaches. Though he gladly accepts $10 per CD — CD sales and tips are his only source of income, he says — he is anything but driven by money. When I asked if I might quote a line or two of his lyrics, he said, "Whenever I sell a CD or give a CD away, then whatever is on that CD is yours, and you can do anything you want with it. You can copy the songs, you can sing the songs, you can quote the lyrics, you can promote them, you can even perform them as your own and not credit me. I am completely free and open with my music. The only thing I would object to is if a company that I didn't approve of was using my music to market their product without asking me."
Wow. You don't get that kind of gift from many song writers.
CD sales were brisk at the show, and roughly half the number of attendees walked out carrying one or more. At $10 per double CD, that's a bargain for fans. And Fox signed each CD, stopping to pay attention to every customer, even when the purchase took place between songs.
His fans feel the love, and the love certainly feels genuine — from both directions. After a two-hour show, the room was still packed with more than 40 people, most of whom had been there since the opening song. As soon as he finished his last one, a line formed at the CD sales table. The store manager finally had to ask everyone to leave so the employees could close up. Undaunted, Fox met outside with eight more of us, who hadn't yet purchased our CDs.
While waiting, I had a chance to ask a few people what they thought of the show. Shannon Heaton, a sports reporter from Moline, Illinois, said, "I was pleasantly surprised at how much fun I had. At the same time, he made me think." That seemed to be representative of the general audience response.
Perhaps the greatest compliment he got was the number of other musicians who came to Fox's show. In fact, his first CD sale that night was to a 20-something, tatooed musician in a metal band. Not exactly the kind of audience member I might have expected to enjoy a song about a cat. So much for stereotypes.
After the show, Joe and I met another musician from Muscatine, 40-ish Jimmy Hoover, who is in a metal band called Blind Alley. He and his fiancée hung around afterward to meet Fox and buy a CD.
We were joined in our waiting by Dr. Sharon Hesse, a chiropractor. I asked her later if she had purchased a CD. "Are you kidding?" she said. "I bought all three! I can't remember the last time I spent such a nice two hours."
The diversity of the folks at his shows is a plus for Fox. "I like to be able to appeal to lots and lots of different people. That's one of my main goals, not to be the kind of coffee shop singer with a guitar who sings about the environment, not to be a pop singer on American Idol, and not to be a Weird Al Yankovich guy, but to be some kind of combination that appeals to all crowds that like different sorts of things.
"And in the end, the very center of it all is the message. And it's very, very undiluted and very serious. But it's surrounded by all these fun jokes and love songs that draw in all kinds of people from all political and social backgrounds that might not otherwise ever listen to music with serious messages like that, just because they want to hear the meowing or they want to hear the sappy love songs.
"I think it's working to some degree, because I do get a very interestingly diverse crowd. I get soldiers and lawyers and people from the inner cities with hardly any money. And I get lots of suburbanites. I get right wing, left wing."
With more than 80,000 Facebook fans, you might think Fox Elipsis also would be getting some attention from the music industry, but not yet. "I haven't had much interest from labels and commercial people yet," he told me. "But it might be to my advantage in a way, because first of all it means I'm not having my head turned by anyone who wants to tell me to change the things I'm doing. Secondly, I've heard a lot from fans who have made it that, if you get signed when you're not well known, they have a lot of control over how they market you.
"Instead of them saying, 'Okay, we're gonna make you famous,' I would much rather have them say, 'You're doing great, so we're just going to market you.' I wouldn't need to change what I'm doing, which, honestly, I don't think I would change for anyone. If the biggest label came along and said, "We're going to give you the biggest advertising ever, but you have to turn down the political, turn down the environmental, and play up the love songs and the jokes a little bit, I would say, "Sorry, but no. It doesn't matter how much money you offer me, the balance is right where I want it to be at the moment." I wouldn't give up the serious side. that was the reason I got into it. And one of the things I protest against is the lack of serious and important stuff on the radio."
Check out Fox Elipsus's tour schedule for 2010. Then, if you get a chance — even if you have to drive an hour, like we did — please go. Hear his message. Laugh at his jokes. Play along with the banter. Dig his music. Then spread the word about the things that matter: equality, peace, the environment, love…
Blue Planet Green Living (Home Page)
Follow Fox Elipsus
Facebook: Fox Elipsus
I first met Melissa Clark-Reynolds, the CEO of MiniMonos, online. We connected through a shared love of the environment and children, as we followed one another's "tweets". Dedicated and deeply generous, Melissa has poured her love and values into developing the children's website MiniMonos, a place where she hopes that children will learn and share ideas about sustainability, generosity, and caring for one another, all while having fun together.
An eco-friendly children's virtual world, MiniMonos is underpinned by the values of sustainability, friendship, and generosity. The children assume monkey avatars and play on a virtual island, where caring for their environment forms an intrinsic part of the experience. Their in-world living treehouses require nourishment and care, including recycling to keep their treehouse tidy, and capturing clouds to power their tree's wind turbine.
The appealing games across MiniMonos Island carry underlying cooperative and eco-themes, rewarding the children for such activities as cleaning up a lagoon, using strategy, and sorting recyclables accurately.
As a mom, I hold the values supported by MiniMonos dear to my heart. And while I have the usual mom concerns about how my child spends time online, I do believe online interaction has a place in a balanced childhood. Internet play is ideal when it enhances a child's skills in participating, creating, cooperating, and having fun. To this end, I always check a site my child interacts with to ensure it engages his interest, has sound values and messages, sparks his creativity, and facilitates his innate generosity. Ultimately, I look for a place where he feels he belongs.
As part of the MiniMonos team, it has been a sheer delight to discover how the children actively make MiniMonos a place of their own, filling it with their ideas, creativity, and passion. Every day the children inspire us with their passion for caring about the environment and their generosity towards one another. They're having fun but they're also demonstrating the importance of action beyond words.
Take Percy, who, on his own initiative and with his own pocket money, ran an eco-themed artwork competition. Or Emini, who picked up over 1,800 cigarette butts from her local beach. Indeed, many of the members dedicate themselves to regularly recycling or cleaning away trash from natural places.
The children support initiatives such as Earth Hour, and worthy causes like providing clean drinking water for fellow children in India. They have also voted for an orangutan adoptee, and now they all feel they have a stake in caring for her!
Creatively, we've seen amazing artwork competitions initiated by the children and a number of members have created their own blogs or become "moggers" — monkey bloggers — on the MiniMonos Go Bananas blog. These are wonderful ways for sharing their writing and journalistic skills with each other.
Another delightful evolution on MiniMonos is the children's own responsiveness and willingness to moderate behavior they don't see as appropriate for their community. While the site has full-time moderation, regular players will take it upon themselves to dampen any negative behavior, reacting with compassion and devotion to upholding the site's values of generosity and fun. Dozens of children have become mini-monkey-moderators, a role that recognizes their dedicated attentiveness to others playing in this virtual world.
Of the 20,000 registered members on MiniMonos, children like these are the rule, not the exception. Their extraordinary spirits have governed the way the site gets developed. They're our most vigorous testers and our most vocally constructive critics, and we're privileged to learn from them every day.
MiniMonos doesn't pretend to have all the answers to creating an ideal virtual world for children; instead, we strive to live up to the children's own standards of sustainability, generosity, community, and fun. And if our future is in the hands of these children, I feel optimistic about these fantastic minds shaping a future that is truly sustainable.
Blue Planet Green Living (Home Page)
Tepper is the adult community coordinator Mini Monos.
Blue Planet Green Living (BPGL) asked Dana L. Miller two questions we ask all our interviewees. Miller is the founder of Sustainable Earth and proponent of UNESCO World Heritage Site designation for Burns Bog in Vancouver, British Columbia. Here are her responses. — Julia Wasson, Publisher

5 Ways to Save the Planet

BPGL: What are the five most important things we can do to save the planet?
MILLER:
1. Media: Abolish the business of government propaganda, public relations, and conglomerate media in Canada and biased editorial columns. Reinvigorate investigative journalism.
2. Religion: Educate on the creation vs. evolution debate to prevent further war. Evolution is the creator's vision. Respect it, by respecting our environment; it perpetuates your life.
3. War: Create businesses that sell knowledge worldwide on the economic model of reliance upon environmental resources. Thus we mitigate wars for resources.
4. Carbon: Analyze all data pertaining to carbon sequesters. Create a law to protect all peatlands, wetlands, and bogs to reduce the release of carbons and methane.
5. Education: Earmark federal funding for provinces to address the need for elementary and secondary education of words and symbols that denote ecology (e.g., slang is pervasive in the dictionary, and ecology words are being removed).
2 Minutes with the Prime Minister

BPGL: If you had two minutes with Prime Minister Stephen Harper, what would you say?
MILLER: Do you want to get re-elected? Say to Canadians what you say behind closed doors. If you don't want to get re-elected, then keep us guessing about what you really think, because the more suspicious Canadians are, the more they vote against the government of the day.
Yet, most governments get re-elected because their name is repeated in the minds of voters through media.
Right now, you have this to your advantage. However, governments are historically ousted if they are embroiled in scandal involving tax dollars. Your decision to prorogue Parliament cost Canadians millions, as did your 33% income trust increase, signs for advertising, and miscalculation that has created multiple deficits.
Start saying what you intend to do with Canada or your recent plummet in the polls will continue and be your demise. On our environment, you ought listen to scientists and embrace the notion of evolution envisioned by the creator, because humankind will exist only if we can weather the cycles of extinction through science and technology innovations. Mimick natural metamorphosis by enacting ecologically wise policy.
Dana L. Miller, Founder
Sustainable Earth
Related Post

A Plea to Protect Burns Bog as a UNESCO Site
Fred Meyer isn't a man who lets a problem stop him — not even when the problem covers the entire planet.
"Most everyone feels a desire to improve the health of our environment, but when faced with our monumental environmental problems, the task seems too large — understanding how to proceed can feel overwhelming," Meyer writes at BackyardAbundance.org.
Because Meyer understood that feeling of powerlessness and frustration, he wanted to do something about it — not only for himself, but to help others as well.
Blue Planet Green Living (BPGL) asked Meyer, a fellow Iowa Citian, to tell us about Backyard Abundance, the nonprofit he modeled on the principles of permaculture. — Julia Wasson, Publisher
---
MEYER:
I started
Backyard Abundance
because I saw a need in our community for a holistic view of how we could improve the health of our environment. I have always been a big tree hugger. I had been hugging the trees, picking up roadways, planting plants, and doing all that for years — even in high school.
After a while, I had to take a step back and see if what I was doing was actually making a difference. When I did, I saw that the environment was continuing to crumble all around me.
As I researched into this more, I saw millions of people and organizations doing the exact same things that I was doing; but despite how organized and passionate we were, the environment continued to deteriorate. At best, we were slowing the acceleration of our environmental problems. But we certainly were not fixing them or reversing them.
BPGL: That must have been a pretty depressing revelation. Many people might just give up. What was your response?
MEYER: At that point, I became really frustrated. All my efforts didn't appear to actually be doing anything. So I started talking to a lot of people. I took some classes. I read a ton of books. And I learned that one of the fundamental problems we have — one of the fundamental causes of our environmental problems — is that we are disconnected from the natural world.
If you look at enough books, and read enough articles about this problem, that pattern comes up over and over and over again. We think we're not a part of nature. We think we're beside it. We think we're above it. At best, we think we are stewards of the land.
Because we don't think we're a part of it, we don't think we're a part of its cycles and its processes. We don't think we need nature for our survival. And because we don't think we need it, we tend to abuse it.
BPGL: How did you plan to change people's thinking on that?
MEYER: The thing that I set about doing is trying to get a better understanding of how I personally could get a better connection to nature — to make myself feel like I'm actually part of the process.
If you ask most people if they're an animal, they'll probably respond, "No." But if we're not animals, and we're not plants, what are we?
We are animals. We're just like any other animal on the planet, but we have special characteristics that other animals don't.
So I set out to understand how I could feel like I was a more integrated part of nature. I was reading a lot of books, taking a lot of classes, and, at that time, I was really getting into gardening. I ran across a concept called permaculture, which is a contraction of permanent and agriculture; or, sometimes it's referred to as permanent culture.
BPGL: What is the philosophy behind permaculture?
MEYER: The whole idea of permaculture is to create resilient communities or resilient agriculture that is modeled after healthy ecosystems. And within it, it has several ethics: Care of people. Care of earth. Return the surplus.
Permaculture has a lot of principles and patterns that are rooted in the natural world. I started applying those principles in my own garden, just experimenting with things in my own backyard. Initially, what I was trying to do was use less water on my garden, because I didn't want to tap our water sources to water my garden.
And through that, I started learning how to create a mini ecosystem in my backyard that was self-maintaining and provided habitat for local insects and other visiting wildlife, like birds. I love to attract birds. I created this little, resilient ecosystem in my backyard, and I started seeing that I was helping the environment — actually, directly helping it in my backyard.

BPGL: What do you mean, you were "helping the environment"?
MEYER: For example, every drop of water that falls on my property stays on my property. Most of the time, people take the water that falls on their roof, and the first thing they try to do is get it away from the house, get it out on the street as soon as possible. And that causes a lot of problems and flash flooding. That's why the stream banks of urban streets are so undercut. The water goes up, and then it goes down, and it fluctuates really fast, undercutting the banks.
But, I was able to now hold all of that water on my property.
I did it first by pointing all my gutters into the yard, rather than into the driveway. Next, I put in swales — which are similar to rain gardens — to hold onto that water and allow it to infiltrate into the soil. This improves the health of urban streams, helps clean our groundwater, and waters my garden.
Then, I planted a lot of plants to attract birds and insects, especially bees. I started recognizing that when those insects visited my yard and fed from the nectar or the seeds that I was providing, they didn't need to go as far to get food for themselves. That created a stronger hive or a stronger flock, and that was helping nature in some small way.
BPGL: So your mini ecosystem helps the larger ecosystem. That makes sense.
MEYER: I recognized that I was helping nature and doing this in my own backyard, and it felt really good — and empowering. I could actually help the environment in my backyard.
But the biggest thing it did for me is that I started seeing ways that I could actually improve the health of our environment in much larger ways. The patterns and principles that are rooted in nature and in permaculture scale to just about any size. So, they'll work in a person's backyard, but they'll also scale to an entire park, or an entire neighborhood, or an entire city.
And those principles, because they've been tested for billions of years, are pretty rock solid. One of those principles is don't pollute. Don't create any waste that is not reused. If we did that as a society, if we composted everything — or made sure that, for everything we created, when its time span ended, it could be fed back into another process — we wouldn't need landfills anymore.
"The Story of Stuff" is a little 20-minute video that basically shows how our entire economy is geared toward taking natural resources, processing them to create stuff, and sending them straight to the landfill. Our homes are just holding places for the stuff along its journey. Just about 95 percent of everything we create ends up in a landfill. I think, at the Johnson County [Iowa] landfill, half of everything that goes out there can be composted: wood or paper or whatever. If we just did that, it would be a phenomenal improvement. But what we have to learn to do is not allow anything to go to waste and reuse everything.
So that's just one example of a principle that permaculture promotes. By applying those principles not just in my backyard, but city wide or country wide or community wide, I started to see ways that I could really be effective in my community at helping the environment. And it made me feel really empowered. How often does an environmentalist feel empowered when they're faced with all these environmental problems?
Our environmental efforts have been so mediocre that we have lowered the bar to the point where we are just happy to do less harm. I learned that every plant and animal on the planet — in some way or another — creates abundance. When we follow those principles, we can go way beyond "sustainability" and create beautiful, resilient, abundant communities.
I was feeling really good, and I wanted to share this with other people. I went around in the community and talked with a lot of environmental groups. I said, "Hey, I've got this idea that I think is kind of intriguing." They helped me refine it, and that's how Backyard Abundance was born.
BPGL: What does Backyard Abundance do?
MEYER: Backyard Abundance's mission is to connect people to the natural world by teaching them ecological skills that enable them to create beautiful, resilient communities and landscapes.
It's not just landscapes we're creating here, although it's one of the things permaculture is good at. These patterns and principles apply to communities as well.
All these things are modeled after healthy ecosystems. And when we look at a healthy ecosystem, it doesn't have a landfill sitting off to the side. It doesn't import chemical fertilizers and pesticides to take care of itself. It doesn't need to dig up fossil fuels to provide energy for itself.
Someway, somehow, these healthy ecosystems, and these billions of organisms that provide habitat for them, have been doing so for millions of years, all just on the energy of the sun. So when we model our communities and our agricultural practices after those same processes, we will yield the same benefits with much less energy.
BPGL: What types of workshops do you offer?
MEYER: This will be our fifth year. Our mainstay event has been yard tours. We find people in the community who have consciously designed their yards to benefit not only themselves, but the environment. Then we open up that yard to the public for a couple of hours and allow them to funnel through, get ideas, talk with the homeowners. And we typically invite experts to talk about the features of the yard. We usually hold anywhere from four to six yard tours every year. They have been very popular — between 50–100 people show up at each event.
Over the past couple of years, we've been gradually moving from this passive education to more direct education — how to actually implement the features that we see in these yards. We held a workshop to show people how to plant a prairie garden and have a patch of water-cleaning, insect-feeding prairie in their yard. We held an event to teach people about rain gardens and rain barrels. We taught people how to easily start a new garden bed. And, just last summer, we showed people how to look at a landscape and figure out how to design it based on their goals and the characteristics of the landscape.
BPGL: What classes do you have coming in the near future?
MEYER: 2010 represents a defining moment in our history. We're becoming more of an education organization. So we're going to launch a series of six classes called "Create Abundant Landscapes." Classes will begin in April and will be held on the weekends. We'll teach people how to implement really resilient, beautiful landscapes that require very little energy, are self maintaining, and help the environment as well as the people who are managing them.
Two things make these classes unique. First, we will be using the people's personal landscapes as examples throughout all the activities and classes. The classes won't be abstract. Participants will actually be using their own landscapes so that they will have something to take home and put to use right away.
The other thing that makes it really unique — and this is the thing that excites me the most — is it's not just about landscaping; it's about learning about nature and feeling like we're a beneficial part of the natural world. When we design these landscapes, we design them with that connection in mind.
We are a working, functioning part of the system that we're designing. We're not just putting a patio in the backyard or planting a tree.
We're not creating garden beds that mimic our industrialized agriculture system, which requires massive amounts of physical and fossil fuel energy to maintain it. We're creating a healthy ecological systems of which we are a functional part. As people go through this process, they'll start learning that they are a part of the natural world, because they're designing a landscape that makes them feel connected to nature.
And as I pointed out when I started talking about this, that is one of the fundamental difficulties in solving our environmental problems: We don't think we're a part of nature. By showing people that we're a part of the natural world, we inherently start solving that problem. We not only see that we need healthy ecosystems to survive, but we also see that nature provides solutions to many other problems our culture experiences.
In "Create Abundant Landscapes," we'll learn how to work with nature, rather than against it. We'll learn these patterns and see how to upwardly scale them to create resilient communities that are run off the power of the sun and produce no waste. And we'll find fulfillment in the beneficial connections we experience with nature and with our community because we will see the beneficial role our landscape and our efforts play in a much larger whole.
BPGL: What other activities do you have planned for your launch?
MEYER: We're going to launch "Create Abundant Landscapes" in April. We have invited nationally acclaimed ecological designer Dave Jacke, author of Edible Forest Gardens, to give a presentation and a workshop in Iowa City March 12–14.
Jacke's book contains pretty much everything I've been talking about. It's a how-to manual: how to create resilient communities and landscapes that are modeled off of healthy ecosystems.
Leading up to that, we're holding a series of events called "The Seeds of Sustainability." There will be two or three events every month starting next week until the mid March event. Film screenings, presentations, a book reading, a seed swap — it will be a lot of fun.
These events will talk about exactly what we're doing in the "Create Abundant Landscapes" curriculum. It's a lead-up to the kick off our classes.
BPGL: What do you see as the greatest benefit of the new curriculum?
MEYER: A lot of people feel very helpless, not only in helping our environment, but just improving our culture. We have an economy that doesn't seem to be working for us, an agriculture that requires tons of energy, a transportation system that pollutes everything, and an environment that is crumbling. People do not feel like they can help any of those problems.
Our classes are focused on showing folks how they can help those larger problems by learning the patterns and principles in nature and by applying them in their own backyards. It's really about feeling empowered, feeling like we're a part of our community, a part of something larger than ourselves.
For More Information
The calendar pages on the Backyard Abundance website provide a complete listing of upcoming Backyard Abundance events.
Blue Planet Green Living (Home Page)
More than three decades ago, when I taught first grade, Woodsy Owl, with his admonition to "Give a hoot, don't pollute," was one of my few tools for encouraging environmentalism. Some ten years later, when I taught fifth grade, I had a few more tools at my command, including the famous video of a buttercup traveling down a clear mountain stream to sink in a polluted river.
But I didn't have near the kind of resources available today. One resource I learned about recently is the book, What's It Like Being Green? Kids Teaching Kids, by the Way they Live. Author Jill Ammon Vanderwood has compiled an award-winning collection of real-life accounts from children, parents, researchers, and activists, who are making the world greener every day. (NOTE: Vanderwood sent me a complimentary copy of her book upon my request.)
I am impressed with the content and the quality of the information. Equally important, it's filled with motivational examples of real people (many of them kids) taking action to help each other and the planet. When kids read about others their own age making a difference, they often get inspired to do the same. (It works with adults, too.)
Step-by-Step Instructions
Several articles included in this book give step-by-step instructions, such as "Just Put Your Cans in the Bag by the Door" by 9-year-old Autumn DeBello (the author's granddaughter). Autumn explains how she and her grandma convinced her dad to let her start collecting and redeeming aluminum drink cans.
"Freecycle" by Linda Stein describes the process for participating on the freecycle.org listserv in her community. She and her family use the site to give away useable items they no longer need. She also got free furniture and office supplies for her own green web business, all by requesting good, used items from other Freecyclers.
In "How to Reuse Household Items," Emily Sikes, 15, provides 20 helpful ideas about repurposing common items in your home. Two of my favorites are using old t-shirts for pillows (it's easy, with her instructions) and using paper egg cartons filled with drier lint as kindling for a fireplace or campfire.
"Creating a Backyard Wildlife Preserve" by Claudia McCracken Norton gives detailed instruction for families to follow, whether they live in a small suburban neighborhood or out in the country.
Lifestyle Changes
For those who want to do more than just "reduce, reuse, recycle" household products, Vanderwood has included personal accounts of more radical lifestyles and lifestyle changes.
Jeannette Ammon (presumably another relative of the author) learned about biodiesel at a dinner conversation that changed the way she and her kids use their car. She says she first "made certain that I could get the fuel as I needed it." Then she purchased an older model Mercedes (a diesel), in which a mechanic made minor adjustments to allow the car to burn biodiesel. "My food burns cleaner and smells like French fries, Chinese food, or other random foods, depending on what was cooked in the grease," she says. And she saves about 25 cents per gallon over regular diesel fuel.
Sixteen-year-old Geoff Mullen writes, in "The Family with the Weird Bread," about being "the teenage son of a mother obsessed with saving the earth, starting in our backyard." He explains how different his life is from his friends'. He splits and loads firewood to keep the family warm. His mother raises chickens (and a feisty rooster) in their backyard. And she bakes bread that other kids think of as "weird." But Geoff likes his unusual lifestyle, proclaiming, "I wouldn't have it any other way."
Kids Taking Action
Vanderwood's book provides examples of young people who have done deeds of heroic proportions to help people and the environment. These stories provide inspiration. They show real children and youth accomplishing more than most of us do in a lifetime.
For example, Ryan Hreljac of Ontario is well known among social activists as the little boy who dug a well. He didn't do the labor, of course, but at the age of six he earned $70 by doing household chores and paid for a well in Uganda. By the time the book was published, Ryan's Well Foundation "had contributed 461 wells in 16 countries, bringing clean water and sanitation service to 599,081 people."
Kids Saving the Rainforest (KSTR) is a robust organization that has an impressive list of accomplishments. They've established a four-acre animal rehabilitation center in Costa Rica, built and maintain "more than 130 monkey bridges that are used by monkeys and other animals" to safely cross roads; planted more than 6,000 tree, and created a Saturday camp for kids to lean about the rainforest. And this all started several years ago with 9-year-old Janine Licare along with her friend Aislin Livingstone, who sold painted rocks in Costa Rica with the intent of saving the rainforest.
Vital Information
In addition to first-person stories and third-person accounts of children, families, and adults taking action, the author also provides important information about the environment.
In "What about Paper?" graduate student Sara Diamond explains what paper is and gives readers a quick summary of its history. She describes some of the steps in how paper is made, including the addition of toxic chemicals to take out the lignin (a naturally occurring substance in trees) and to make it white. She also tells readers these shocking facts: "For every ton (2000 pounds) of paper recycled, you save at least 30,000 gallons of water (as much as 157 African elephants would drink in a year, and the amount used by an average American family for 4 to 6 weeks) and as much electricity as an average three-bedroom house would use in a year (3000 to 4000 kWh)."
In "World Water Crisis Will Soon Reach America," Vanderwood gives some startling statistics about water use today and in the future, including the following:
"The population of the world tripled in the 20th century, and is expected to continue growing by another 40–50 percent in the next fifty years.
"The use of water resources has increased six-fold.
"There's no more fresh water in the world today than there was 1 million years ago.
"…there is no replacement for water."
She also writes about alternatives that may help reduce the demand for fresh water, the threat of future water wars, plans for addressing the coming water crisis, and more.
In "Chocolate — a Yummy Treat?" Vanderwood explores the unsavory business of raising cocoa for chocolate. "[D]id you ever stop tho think that 43 percent ofthe world's cocoa beans are grown in West Africa, where 284,000 children work on cocoa farms under abusive conditions?" she asks. And, as if child labor weren't enough of a reason to give up chocolate, she asks, "Did you know that many countries are cutting down rainforests to grow more cocoa?"
Kudos (Mostly)
Vanderwood published What's It Like, Living Green? in 2009, using Amazon.com's print-on-demand service, Booksurge, L.L.C. While a few elements of the layout give evidence that the publication was not done by one of the established publishing houses (e.g., a subhead starts at the bottom of one page, leaving a single, orphaned word in the subhead beginning on the top of the next page; a subhead appears at the very bottom of the right-hand page, and you have to turn the page to see the text that follows the subhead), the book is generally readable (i.e., not in all caps or bold-faced, as in some self-published books). The book design includes black-and-white photos of the people whose stories are featured, which is important so that the kids can see that many of the authors are young people just like themselves.
Three gold seals are affixed to the cover of the book that I received. Vanderwood's first nonfiction book (she has published four works of fiction) is a Best Books Award Winner (USA Book News), Indie Excellence Winner (Book Awards), and Winner (Development Awards). Vanderwood herself was named the Writer of the Year 2008 by the League of Utah Writers.
Whether you plan to read portions of this book to a young child; give it to an older child (it's geared for "ages 9 and up"); use it yourself; or offer it to a teacher, there's plenty of information for all ages to learn from and enjoy. This book is content-rich, which is its great strength. It's weakness, though a relatively minor one, is the typography and formatting. On a positive note, the entire book is printed on 30 percent post-consumer paper.
Even better, according to the book's Amazon review page, "A portion of the books [sic] proceeds will be donated to Edwin Watts Southwind Park (sustainable and accessible) and Erin's Pavilion in Springfield, IL and Hibiscus Children's Center, to help build a playground for abused and neglected children, in Jensen Beach, Florida." Now that's cool.
The Small Print
DISCLOSURE: Blue Planet Green Living received a free copy of the What's It Like, Living Green? from the author.
Blue Planet Green Living's policy is to only review those books we feel merit an overall positive review. If we do not like a book more than we dislike it, we do not review it. We are not influenced by any free copies and provide our honest opinions, both positive and negative.
Blue Planet Green Living has an affiliate relationship with Amazon.com. If you purchase any products through Amazon — including What's It Like, Living Green? — by clicking on our affiliate link, Blue Planet Green Living will receive financial compensation from Amazon.

Blue Planet Green Living (Home Page)
When Blue Planet Green Living (BPGL) interviewed Bay Area artist and ecopreneur Della Calfee, we were intrigued by her self-description as a "green" photographer. How does that look in terms of her portfolio of images? we wondered. And, What kinds of clients hire a green photographer? We asked Calfee about these topics when we spoke with her by phone from her San Jose, California home.
CALFEE: I've been shooting pictures for decades, but it was only a couple years ago that I looked back at my body of work and realized that I was a "green" photographer. Once I realized that, something crystallized, and I have been able to move forward with much greater passion and direction and confidence.
To me, "green" means making environmentally conscious choices in every action taken. It means respecting life — including people, but not exclusively. So my photography focuses on clients working toward a better environment. Sustainably produced products; and green-minded services, leaders, and events would all be examples of "green" photography clients.
BPGL: Have you always done green photography?
CALFEE: For years, I was doing commercial photography. Then, a couple of years ago, I turned my attention to focus more specifically on green topics. The customers I'm looking to help with my photography may be a business, a non-profit, or any kind of group — or even just a single person.
If they have some sort of a green method that they need to communicate, I want my images to support their methods and to help them communicate to their audience.
Everybody's pretty suspicious of advertising and marketing in general. The folks who are most interested in green truths are even more skeptical and suspicious, so I feel that my work can help good people and causes get their message through. I can help them inspire and convince people that green is smart; it's the way to go. It's going to save money and protect our resources — save the world.
So, in the last couple of years, I have really turned my attention in that direction. I looked at your website and at some of the folks that you write about, and I get the impression that these guys have all been at this for quite some time. But, I'm first starting out, because I've only been at it for a couple of years.
BPGL: It's okay to be a beginner. We're all at a different level of "greenness," because nobody's there; it's a journey, not a destination.
CALFEE: It's so interesting to see how each person has to make their own green decisions and epiphanies and changes, and we are all unevenly green. Somebody may be greener in a different way, and we are all learning from each other and becoming greener collectively. And I believe that it's a beautiful thing.
As far as my commercial clients and projects, my favorite one is Wendell Rosen. It's a law firm here in the Bay Area. It was the first law firm to be LEED certified. They have a lot of green clients, and they're also into the sustainability realm. We started talking about the question, "What does a green law firm look like?"
So, I photographed every aspect of their law firm that was part of their certification. For example, I photographed the disposable pens with their name on them. These pens contain soy ink, and the bodies are made of recycled cardboard with a piece of wood for the clip. It's a really great marketing piece for them, considering the kind of business they do.
They tried to go green with every aspect of their company, including the glue that they glued the carpets with. I photographed a whole series of all of these aspects for them to use in their marketing materials.
I pursue projects on my own that follow my green passion on different topics. One of the topics that I've been obsessed with lately is the resource of water, so I've been taking a lot of pictures relating to water.
BPGL: There's a beautiful splash image that I had noticed on your website a few months ago. How did you capture that? You must have a very fast camera.
CALFEE: It was very bright out; and in the sunshine cameras work great.
BPGL: You're too modest. Your images are crisp and beautiful.
How did you get started?
CALFEE: To answer that, I have to back up a bit. I went to school for fine art and commercial photography ages ago. Then, in 1992, when I entered the work world, I fell into graphic design, because there were so many jobs here in Silicon Valley. Doing that, I was able to make a better living than with photography. Professional photography is all entrepreneurial, and in Silicon Valley — even just to live here — you have to have a pretty sizable steady income.
I wasn't able to do photography immediately, so graphic design evolved into branding. I spent fifteen years doing design in branding, mostly for software companies, but some for other types of companies, as well.
That was before I made my environmentalist discovery. And realized I have such a desire to help companies do what's right. I want to put all of my efforts and energies toward helping companies and causes that I believe in most, and right now that is environmentalism.
I learned so much in my career leading up to this, and I'm using all of those experiences in my attempt to work with green companies and to help with the green movement.
Before I started at a software company, where I was on a team to re-brand them, I had started my own design company. I had experience working at ad agencies and design firms, and I was ready to launch into my own thing.
Like most new companies, it started off with a bang. Then I realized, even though I could market very well, and I could do the work, I had no experience in sales. You can have the other talents, but unless you have sales, things can't really move forward.
BPGL: When you worked as a designer, did you take the photographs you used in your work?
CALFEE: No, though, as a designer, I had some pretty big photography budgets at the software company. One year I had $50,000 in my photography budget, and I kept saying, "Can you just let me take the pictures?" But, because I was a designer, they wouldn't listen to me; the two skills just don't meet. They finally did let me take some of the photos that we couldn't find anywhere regardless of price, so that was pretty exciting.
BPGL: How has the change to digital photography affected your work?
CALFEE: The commercial photography world has been undergoing seismic disruption, where whenever something new is invented, that affects us all. It has been relatively negative. For example, when everything went digital, it was easy to steal photos, violating intellectual property rights. Congress is discussing these issues, which have been undermining the profitability of photographers.
There are so many ways to get up and running in my business, and all of the old ways to get up and running no longer work for photography. So the photographers' associations are asking, "What are we going to do?" All the biggest photographers who have been at the top end and working for decades and have all the connections and have been doing these huge jobs are almost out of business now. In fact, the highest-paid living photographer today, Annie Liebowitz, is $24 million dollars in debt.
BPGL: It's got to be frustrating to know how difficult it is to make a living as a photographer. Have you considered selling your photos to a stock agency?
CALFEE: Yes. I am so passionate about photography that I'm taking the pictures whether or not I sell them or get them out there. I could go back into branding and continue working as a designer; that skill hasn't gone away. But as fun as it was, I didn't realize how unfulfilled I was until I started doing this.
So we've tightened our belt at home. We've done all kinds of stuff to live on less in order for me to be able to move forward with this and see where it leads. I'm shooting art as well as commercial photography, and I have shown some pieces in an art gallery in San Jose.
That is a first for me — branching out into the fine art world — but my photos still have the topic of environmentalism and nature. So, maybe selling my photos as art is an option, even if selling them commercially has kind of gone away as a market.
BPGL: One of the first things to go when the economy fails is fine art. Are you concerned?
CALFEE: Part of me feels that, even when everything looks negative, if you work hard to make your product something that is compelling, and if you can make it good enough, people will want it, rather than the other stuff.
As a designer, I've had a few experiences where people say, "We have no budget for photography," or "We only have budget for inexpensive photography." And, so, I'll put together my designs for the project — my layout. Then, I'll look for the best photo that I would choose despite their budget and present it to them, saying, "This photo is for placement only." I use it to help explain the idea of the design I've put together for the project.
They generally like the project and the photo. Then, when they ask how much, and I tell them $1000, they say "$1000!"
And I say, "Okay, I've got some low-priced images you can use." So I will look for some from a stock image company, drop those in, and send them over. They write me back and say, "These are terrible! Can you keep looking?" So I do that and come up with some more. And I send those over, and they keep getting worse.
Finally, I tell them, "If I do this with inexpensive photos, it's not going to be as good." And every time I've done that, they've found the money!
BPGL: Looking at the photographs on your website, you obviously have the ability to get up close to your objects and get intimate with them. Is your art an analytic study or an emotional study?
CALFEE: It is both. I've always been both. I'm passionate about things in life. At the same time, I come from parents who were very analytical and into logic and critical thinking. They were math majors when they met, and I think they canceled each other out, because they created an artist. But I am very analytical.
I'm trying to capture what it is that is grabbing me or making me think and feel in my subjects, and I have been told that my images don't have the usual veil of protection between the viewer and the image — that I have sort of removed that, and it is closer somehow. The pictures hit you a little bit more.
I have been told that I care too much, but it is something that I can't stop doing. It was only two years ago that I ever took my artistic photos off the hard drive and allowed people to see them. Up till then, I would take the photos, but I would never show them to anyone. Now I'm trying to share my perspective and concerns with people.
BPGL: Are you shooting with a Nikon?
CALFEE: No, I'm not. I have Nikon, because I went to college in the days before digital. Back then, people kept saying, "Digital is coming, and it's going to ruin everything!" They were right; it did ruin everything.
I switched over to digital a couple years ago. I was carrying my equipment with me everywhere I went. A friend of mine, who is a designer, said that he had a little snapshot camera that was really great, and I should check it out.
But I thought a snapshot camera could never be great; I mean, look at the lens alone, it's terrible.
Then my friend started shooting and posting on Flickr. I looked at his work and asked,  "How are you getting these shots?"
And he said, "It's from the little snapshot camera Della."
I said, "Wow! Let me see that camera again."
Finally, I went out and bought one. The majority of the photos on my site, EvokeImagery.com, were taken with this snapshot camera, so I highly recommend the Cannon G9. It's 12 mega pixels, and it can shoot raw, and it's fast. There are later versions out now, but I still use my G9.
It is limited to the lens that exists in the camera; you can't change it out. And it doesn't work well in low-light situations. But it's especially strong at macro. So that's why I was able to get in and get all those macro shots.
I don't know if you have seen that picture with the grandma and the baby, but with this photo my big camera failed, and my G9 camera failed on me as well. I've never had that happen to me, so I had to go to my tiny back-up camera, and I shot that image with that small camera. I think you can get pretty good quality, if you are not going to print it out large or go on screen. As soon as you go large, digital still kind of falls apart, I say.
BPGL: Do you do any kind of Photoshop processing?
CALFEE: Yes, I do. I do tons of Photoshop. I would say that I am also happy when a shot comes out of the camera just the way I want it; I love that. But having had Photoshop as a designer, I have different styles that I like to apply to the images to bring them out.
I had the grass-Mohawk photo up at the Art Object Gallery in San Jose for a while. I want the green world to know that a grassed lawn is the worst thing you can do in the desert here in California. This is as much about what not to do as it is about what to do. Most people don't know that, and see the photo as environmental advocacy.
BPGL: Aside from your passion for the environment, aside from not using chemicals now that you're doing digital work, what actually makes you a green photographer?
CALFEE: I am struggling with that, so I appreciate your question. I certified myself as a Bay Area green business.
BPGL: How did you do that? What is required?
CALFEE: There's an exhaustive assessment about being a green business. You have to check off a minimum requirement in each section for how you deal with water management, recycling, etc. Then they come through and verify that it is all correct and true. They also check with the utilities to make sure you don't have anything they don't know about.
Then they give you certification. You can re-certify only if you have grown in some green way. There are a couple of other photographers who have been certified as well, but their photos are not geared toward green markets.
I am mostly green because I want to help clients who need to communicate a green message.
BPGL: You find the best way to show other people's greenness.
CALFEE: Right. And yet I can't do that unless I'm showing how I am green as well. So that is why I certified myself, and I want to help others do the same.
Blue Planet Green Living (Home Page)
"A hundred years ago there were one and a half billion people on earth; now over six billion people crowd our fragile planet. But even so there are still places barely touched by humanity," says narrator David Attenborough in the opening scene of the 11-part mini-series, Planet Earth. "This series will take you to the last wildernesses and show you the planet and its wildlife as you have never seen them before."
Stirring Emotions
Four years before audiences around the world saw the wonderment of Planet Earth on television, the British Broadcasting Corporation (BBC) set out to make the most ambitious documentary ever witnessed. Planet Earth captures the full range of experiences in observing wildlife in their natural setting, and arouses emotions in the viewer typically associated with major Hollywood films.
Baby chicks leap courageously out of a nest only to bounce off the ground unscathed, evoking both awe and feelings of triumph. Orca hunt a baby whale for fun, eliciting fear, anger, and sorrow. Animals attempt to court a mate, calling forth a variety of personal memories with each suitor's success or failure. A group of chimpanzees kills a member of a rival group, stirring both horror and empathy.
Planet Earth shows audiences that the world around us is much more than a simple concrete jungle that consists of busywork from nine to five. The creators of this documentary clearly demonstrate just how diverse and intriguing our blue planet truly is.
From the Remarkable to the Mundane
In the various episodes throughout the documentary, the audience witnesses many wonders that quite possibly have never been filmed before: the absurdly strange, yet beautiful, birds of paradise; the amur leopard – the rarest cat in the world; and bactrian camels eating snow in the Gobi desert. Attenborough's enthusiasm for the subject matter is evident throughout the series. The inflections of excitement in his voice and the urgency with which he tells some of the stories let the audience know that these events on screen are truly spectacular.
Yet Planet Earth does not focus solely on animals; one episode is devoted almost entirely to grass! While this may initially sound unremarkable, the filmmakers and the excellent narration make the subject fascinating by explaining just how grass has shaped our world and benefited life on the planet. This is just one of the many examples where Planet Earth drives home an important message that many of us may never have considered: Grass was the only food source with an ample enough supply to feed the great herds of buffalo that once roamed the planet.
Planet Earth is a highly relevant and often poignant series that gives its audience access to scenes most viewers would never be able to witness any other way. After an entire field has burnt down, time-lapse photography shows the greenery sprouting out of ashes; if grass is destroyed, it will always restore itself. It even showcases the significance of the most commonplace creatures on the planet.
Pole to Pole
The first episode of the series, "Pole to Pole," is an overview of the upcoming episodes, yet stands on its own by delivering a sensory overload of gorgeous animals and blooming plant life. As the series progresses, the audience explores the highest mountain peaks, the deepest oceans, and the tallest waterfall — Angel Falls, in the comfort of home. The series' filmmakers and photographers spanned the globe, and with special access to normally protected animal reserves and sanctuaries, the audience learns the importance and hardships of survival.
Watching Planet Earth is a stirring experience. Early in the first episode, the filmmakers take the audience into a secluded polar bear sanctuary to show a mother and two cubs emerging after months of hibernation. The sight is remarkable as the mother tumbles down the slopes, presumably cleaning her fur, as well as stretching her reawakened body. Her cubs soon follow, curiously poking their small heads out from the snow. Immediately, I fell in love with this precious family of bears.
But Planet Earth does not always feature such feel-good moments. I was left mortified as I watched a Great White shark leap out of the water in slow motion to catch a seal in its jaws. In this scene, every droplet of water is miraculously captured, and the experience is nearly as harrowing as if I were there to witness it.
While the cuteness of the polar bear cubs and the aggression of the shark took me to extreme opposites on the emotional spectrum, the vast majority of what I felt while watching Planet Earth was awe.
Earth is represented as a treasure of experiences and sights, from the most common to the most bizarre plants, animals, and ecosystems. I was moved by the series, seeing even the ubiquitous field mice no longer as mundane, but miraculous in their forms and functions.
This mini-series powerfully reinforced to me that our planet does not exist in isolated pieces; everything is interconnected. After watching this documentary I not only felt a greater understanding of my world, but I had a much more profound appreciation for it and my place within the order of things.
Filming Planet Earth
The actual footage of Planet Earth is something to behold. From serene time-lapse forests coming into bloom, to the aerial perspective of wolves chasing young caribou across plains, the footage can be dreamy or visceral. In either case, it is remarkable.
The development team created a stable camera-mounting system that allows for long-range lenses to attach safely to the exterior of helicopters. This allowed the filmmakers to take footage without disturbing the animals. They captured other footage by hand, and collected still more using remote cameras that detect even the most miniscule motions.
These various techniques give viewers insight into natural cycles and animal activities, some of which had never been captured on film before.
A Love Letter to the Planet
Sadly, many segments within the episodes are prefaced with warnings informing the audience that the species on screen are on the verge of extinction because of human interference. The visual information, coupled with the informative narration, elicit an emotional reaction.
Sometimes viewers feel reverence for the sheer majesty of the natural beauty, sometimes awe at the ferocity with which animals struggle for life, and sometimes wonderment at the diversity present on our own planet. Other times the audience can feel nothing but fear as a predator descends upon its prey.
As the planet changes, so do its species and inhabitants. Planet Earth reminds its viewers that the world has so much to offer beyond human life. Above all else, the documentary strives to paint a portrait of a lush and living planet, a planet we call home.
We humans have brought much harm and degradation to the natural environments and species of the world, but instead of focusing entirely on the negative, Planet Earth serves as a reminder of what is left and why it is worth preserving.
Never have I been so moved or compelled into action by a single piece of film as I have with Planet Earth. This documentary is more than just that, it is a love letter from its makers to the world we live in, and a message to its inhabitants that there is no end to the wonders one may encounter on this planet.
Since watching Planet Earth, I find myself buying more products that are produced naturally and that give back financially to organizations that help preserve wildlife; I'll even pick litter up off the street. But most importantly, I am constantly educating myself on other ways that I can give back to the planet, whether it's in the form of the foods I eat to the products I use, in order reduce my carbon footprint one step at a time.
Perhaps you've dreamed of vacationing at a resort on a tropical island, surrounded by a luxury hotel with every convenience you could desire: Food and drink served in abundance in any number of dining locations. Beach chairs and umbrellas on the pristine sands of an exclusive beach. A swim bar in the middle of a sparkling pool for guests only. Nightclubs with live entertainment right on the property. Sophisticated staff from countries around the world. And a direct shuttle to carry you safely between the airport and the hotel.
Why would you care to venture out and see the island, with everything you need right here? And why would you want to meet the local people, when their extreme poverty would put a damper on your luxury vacation?
Why, indeed?
Then again, perhaps your idea of a vacation is a bit more about getting in touch with the earth and the local people. If so, the more authentic experience of ecotourism may appeal to you. The real point of ecotourism, according to The International Ecotourism Society (TIES), is to help "protect the natural and cultural heritage of our beautiful planet" — and, of course, to give you an adventure you'll never forget.
Ecotour destinations are, by definition, places with exceptional beauty, unusual flora and fauna, rare ecosystems, unique traditional cultures, or some combination of these interesting and attractive drawing points. Theoretically, a quality ecotour provides an opportunity to experience and learn about our natural world, while appreciating and protecting these wild treasures. At the same time, the ecotourist's travel budget provides local communities with a reliable source of economic support without disrupting or harming their traditional culture. That is a tall order.
In practice, some ecotour companies are careless or even exploitative on both counts. If you're considering an ecotour adventure, do the research necessary to find a destination through a tour company that lives up to its pledge to protect the local culture and the environment.
Even well-intentioned ecotourism can be severely damaging, if the providers don't take into account the area's ability to support additional people. As environmental scientist Jagdish Poudel warned earlier this year in a post about his home country, Nepal, "Before starting to increase the number of tourists, we must do research on the balance of supply and demand of natural resources in the area. In order to improve the economic status of rural people, we should not degrade the [natural resources] and wildlife habitat, as that is not sustainable development."
Examine Your Options
Ecotourism opportunities exist all over the world. In Europe, ecotourism tends to center on a farm or a house that functions as a kind of ecology-focused bed and breakfast. In Italy, ecotourism is likely to be called agriturismo, an acknowledgment of the agricultural focus of many destinations. In France, ecotourism is also called tourisme vert (green tourism). Ecotourism in the Americas is generally more concerned with outdoor adventuring, such as mountain climbing, hiking, or kayaking.
Extreme nature ecotours take adventurers to places like Antarctica, Galapagos Islands, or Patagonia. At some destinations, visitors are free to experience nature up close without much concern for minimizing their environmental impact. If you are looking into a tour of this sort, be sure that it truly is eco-friendly, and isn't simply being greenwashed for marketing purposes.
Yet on other tours, such as those visiting Galapagos, tourists must follow strict guidelines about where they are allowed to walk and what they can touch, in order to protect the very fragile ecology. Carefully regulated excursions to Galapagos provide a model for ecologically conscious tourism in sensitive areas.
Ideally, ecotour companies should focus on both protecting the environment and providing a memorable experience. Each destination will be different, and the wise ecotourist will thoroughly examine the options before signing on for the journey.
Consider Your Impact
We believe that true ecotourism protects local cultures and empowers local and Indigenous peoples — while providing visitors with unique opportunities to learn about the community they visit and contribute to its success.
— Kores Ole Musuni, Maasai Cross Cultural and Ecotourism Programs, quoted on the TIES home page
In addition to the "leave nothing but footprints" (and, hopefully, good will) philosophy associated with ecotourism, comes a host of politically charged issues. Responsible travelers avoid giving their tourist dollars to countries that abuse human rights and disregard conservation. Ecotourism organizations ask travelers to consider the impact on the local economy when purchasing products, tours or other services. The goal is to choose the options of most benefit to the local people — not to huge corporations.
Organizations such as TIES and the Eco Club can be helpful in identifying which destinations and ecotour companies provide truly sustainable travel. You also can find a wealth of resources from the Nature Conservancy. So, start dreaming. Then do your homework, and take an eco-vacation that will give you memories you can cherish and a travel experience you can be proud of.
Have you taken an eco-vacation? We'd love to hear about it.
Miriam Kashia and Julia Wasson
Blue Planet Green Living (Home Page)
Related Post
Notes from Nepal: Cautions about Expanding Ecotourism
The following book review is part of a series writer Jordan Jones calls the "Environmental Canon," books that have shaped the environmental movement. — Julia Wasson, Publisher
---
What is the true nature of Nature? Is it a harmonious, interconnected system, operating according to the principles of co-dependence and benevolence? Or is it red in tooth and claw — an unfeeling, unthinking force, in which the individual is overwhelmed and subsumed to serve a larger purpose, one mysterious and obscure? This is what Annie Dillard's
Pilgrim at Tinker Creek
is all about: an exploration into the nature of Nature, an attempt to discover the true character of the natural world around us. Appropriately, it is neither a rapturous celebration of Nature, nor a grim survey of its various cruelties. Rather, like Nature itself, it is something in between — and something quite beautiful.
Pilgrim at Tinker Creek
, first published in 1974, has endured to become one of the great American classics of nonfiction writing. Roughly described, it is a collection of related essays recounting the author's thoughts on Nature as she observes the ecological happenings of the eponymous Tinker Creek for a period of several years. It is an unclassifiable mix of memoir, science, anthropology, folklore, philosophy, theology, ecology, and probably several other things that I didn't even pick up on. It is expansive, complex, and eclectic. Dillard's diverse interests give the text a richness and universality that many other
environmental
books lack (at first glance, at least), and this results in a work that could be equally appealing to the environmentalist, the philosopher, and even the priest.
But this eclectic combination of subject matter would not succeed unless it was tied together by excellent prose, which it is. Indeed, the prose itself is equally responsible for the book's enduring popularity. Though only Dillard's second book, she displays a virtuosic grasp of language that allows her to quote from scientific studies of rye grass while still maintaining a kind of breathless tension. Imagine
National Geographic
written by poets, and I think you have a good idea. Consider this passage:
It is amazing that trees can turn gravel and bitter salts into these soft-lipped lobes, as if I were to bite down on a granite slab and start to swell, bud, and flower. Trees seem to do their feats so effortlessly. Every year a given tree creates absolutely from scratch ninety-nine percent of its living parts. Water lifting up tree trunks can climb one hundred and fifty feet an hour; in full summer a tree can, and does, heave a ton of water every day. A big elm in a single season might make as many as six million leaves, wholly intricate, without budging an inch; I couldn't make one. A tree stands there, accumulating deadwood, mute and rigid as an obelisk, but secretly it seethes; it splits, sucks, and stretches; it heaves up tons and hurls them out in a green, fringed fling. No person taps this free power; the dynamo in the tulip tree pumps out ever more tulip tree, and it runs on rain and air.
That isn't a paragraph, that is a journey! It begins with a lyrical description of tree growth, then moves on to scientific figures, incorporates religious terms (obelisk), and mechanical language (dynamo), and then returns to the lyrical style of its beginning, all the while maintaining the comparison between the author and the seemingly magical tree. This is the level of quality that can be found on nearly every page — passages that, in their intricacy, reflect Nature itself.
From Dillard's musings on the natural world, we learn that the main problem with contemplation is one of observation. One cannot properly describe and appraise Nature unless one truly sees it as it is. In attempting to discern the nature of Nature, Dillard grapples with the difficulty of observing Nature accurately, with the difficulty of seeing. Nature is so "wholly gratuitous," with such an "extravagance of minutiae," that if one wishes to see it truly, they must accept a part for the whole. As Dillard says, "I do not understand even what I can easily see. I would like to see it all, to understand it, but I must start somewhere, so I try to deal with the giant water bug in Tinker Creek and the flight of three hundred redwings from an Osage orange."

In the first half of the book, Dillard is often seized with a kind of wild rapture, an amazement with the diversity and complexity of Nature. But such a joyful understanding would be incomplete without acknowledging the dark side of such complexity. If the world is so large, what is the place of the individual in such a world? Dillard explores this question in a chapter called "Fecundity," the bleak response to an earlier chapter called "Abundance":
I don't know what it is about fecundity that so appalls. I suppose it is the teeming evidence that birth and growth, which we value, are ubiquitous and blind, that life itself is so astonishingly cheap, that nature is as careless as it is bountiful, and with that extravagance goes a crushing waste that will one day, include our own cheap lives, Henle's loops and all. Every glistening egg is a memento mori.
Dillard's concerns are existential in scope, full of religious anxiety meant to offset her earlier spiritual exuberance. Indeed, the book is somewhat religious in nature, as the title demonstrates. As a "pilgrim," Dillard is obviously searching for some kind of religious enlightenment, some kind of connection with a mysterious God. In her "Afterword" to a twenty-fifth anniversary edition of the book, she admits that its thematic organization was religious in origin. The first half is meant to embody the via positiva school of theological thought, in which God possesses all positive attributes. The second half, beginning with "Fecundity," is written from the perspective of the via negativa school, in which God is seen as unknowable, with all attributes, positive and negative, inapplicable in the face of divine mystery. This conflict is made manifest by a continuing tension between Dillard's joy in the face of beauty and alienation in the face of bewilderment.
It is in this conflict that we find the book's relevance to the environmental movement and, indeed, all of humanity. Nature, the environment, the natural world — whatever you want to call it — is simply so beautiful, so complex, so big (and I mean big) that the only appropriate response to it is a deep humility. Indeed, the average human being can only come away from the book chastened by its presentation of Nature's mystifying workings. Our own synthetic, consumptive activities look cheap and shameful compared with the mechanics of a small creek. After reading Pilgrim, even the most ardent developer would probably be forced to think twice about cutting down an ancient stand of trees to pave the way for another execrable subdivision.
And all of this from one woman's observations on the flora and fauna of a nearby creek.
Ralph Waldo Emerson famously wrote, "[T]he world globes itself in a drop of dew." What we learn in Pilgrim at Tinker Creek is that the world, whether it be a drop of dew or the whole of the universe, is a stunning thing — equally wonderful, equally terrible, and full of mystery.
Blue Planet Green Living (Home Page)

Jordan Jones' Environmental Canon

A Sand County Almanac by Aldo Leopold
The Revenge of Gaia – Climate Crisis and the Fate of Humanity
John J. Audubon – Iconic Painter of Birds
The Creation – An Appeal to Save Life on Earth
The Fine Print

Neither Jordan Jones nor Blue Planet Green Living received a complimentary copy of this book or any other incentive or reward for reviewing it.
Blue Planet Green Living does, however, participate in the Amazon affiliates program. If you purchase a copy of this book or any other product by clicking on an Amazon link on this website, a small portion of your purchase price will go toward operating expenses on Blue Planet Green Living.
For more details about our review policy, please visit our Policies page.
It's no secret — and, sadly, no surprise — that those of us living in industrialized nations are using up more than our share of the planet's resources and releasing alarming amounts of greenhouse gases. In 2006, for example, the Sierra Club reported, "industrial countries with less than 20 percent of the world's population are responsible for more than 60 percent of the total carbon dioxide added to the atmosphere."
Yet, when we talk about making small sacrifices to save our species from extinction — or from future water wars, as the planet heats up and snowfalls all but disappear — most people resist making changes. We all have our limits, certainly. But without making sacrifices now, what quality of life will we leave our children or our grandchildren? What gives us the right to run lights, TVs, and air conditioners with no one in the room? To drive huge, gas-guzzling vehicles with no passengers or cargo? To plant and water lush lawns in the desert? To waste space, resources, water, energy — all of which are in limited supply? …
Making Choices
An environmentalist friend vows never to fly. "I won't ever see Hawaii," he says, "but that's okay." He doesn't want his carbon footprint to be that big. And I applaud him for it. But I don't know that I'll join him in his aeronautic boycott. My elder son lives in California. If we're ever to see each other, one of us will have to travel.
A retiree we know refuses to give up flying, but she makes other choices that reduce her impact. She and her husband live in a compact condominium. Though they have the resources to live more grandly, they deliberately choose to live small — and have throughout their careers. She also bikes or walks or takes public transportation, rather than driving where she needs to go. Her goal is to live an eco-friendly life, and other than the luxury of travel, she's well on her way to achieving it.
Other friends keep their thermostat so low in the winter that I want to wrap myself in a blanket when I visit. They're used to it, and consider it environmentally responsible as well as economically beneficial. When I visit, I find it hard to keep from shivering. As a young woman, I lived for several years in an old farm house with a single oil burner; the dog's water froze in the kitchen over night, and I had to wear gloves to do household chores. I won't do that again, if I have a choice at all. Yet my friends' conscientiousness inspires me.
Trimming Our Footprint
Joe and I are alone now, with our two sets of kids grown and gone except for visits. So it's easy to get consensus on what we two can do. Here's how we are cutting back, trimming our collective footprint, at least for now. And like the increasingly tight fuel standards and tougher Energy Star ratings, we will work to make improvements every year.
No more meat and dairy. Perhaps this is the most significant contribution we are making, and one of the toughest. The meat industry is responsible for more greenhouse gases than the auto industry. The antibiotics injected into and fed to swine, poultry, and cattle are reducing our own immunity. Recombinant Bovine Growth Hormone (rBGH) in milk cows has been shown to be harming our children. And none of this even begins to address the cruelty of mass animal confinement operations. We're well on our way to becoming vegans. But we're finding it challenging. (Suggestions will be appreciated.)
Become a locavore. We're not truly locavores; we don't exclusively eat local foods. But we're working on it. We're opting more for locally grown fruits and vegetables, and less for imports from thousands of miles away. We want to help sustain our local farmers and growers, but our choices are limited during the off season — and the off season covers two-thirds of the calendar here.
Buy organic and natural foods. This takes some work. And it isn't always easy on the budget. But if we want farmers to invest in growing organic and natural foods, and if we want the cost of those organics to come down, then we must support organic farmers and producers with our dollars.
Use only natural cleaners. Volatile organic compounds (VOCs) found in many of the cleaners on the market are unhealthy to breathe. And the harsh chemicals used to scrub our toilets and our tubs are unsafe to touch, let alone drink. If we want the air to be safe for our children and ourselves, we must not use dangerous, gaseous products. If we want clean water for future generations, we must not send toxic chemicals down our drains. We'll save money, too, as the natural cleaners (vinegar, baking soda, water) are far more economical than other cleaners.
Grow food. We are transitioning part of our lawn into a vegetable garden. We've planted peas, beans, tomatoes, zucchini, and squash — all vining plants that we hope will climb the trellis Joe built. If I could, I'd plant fruit trees, but our yard is tiny and doesn't get much sun.
Compost. All of our food waste now goes into the compost. Our gardens will soon be reaping the benefits of the additional fertilizers. We even recycle tissues, coffee filters, and Q-Tips. Will it all break down? We'll find out in a few months.
Use less water. This means turning the water off between each dish we rinse, not letting it run as a constant stream in the sink. It means wearing our jeans a day or two longer than we used to and washing full loads, not partial ones. It means shorter showers, or showering together. It means not flushing every time — and purchasing dual-flush toilets when we next replace the ones we have. And it means we are filling up watering buckets rather than carrying a hose to water individual plants. (Yes, a nozzle on the end of the hose would work well, too, but we're waiting till we have additional hardware needs instead of driving across town to the store for just one item.)
Heat/cool small spaces. We have a large house, which was designed for a lot of people. Our own numbers have dwindled, but the house hasn't shrunk. So, we find ourselves heating or cooling just one room at a time. The rest of the house isn't unbearable, but we don't keep the thermostat set at our preferred temperature. We save a lot of money and resources by using a small space heater in the winter and a window air conditioner in the summer. (Did you know: "Only 2 to 3 percent of the energy produced by burning coal in a power station is eventually used to light a bulb or boil a kettle, because of inefficiencies at every stage of its conversion to electricity, its transmission and ultimate use." That's according to the AAAS Atlas.)
Shop with care. Americans in general have a lot of stuff. And we're no exception. We're used to finding bargains and getting excited by how much we saved on any given item. But we're learning to shop more selectively, purchasing only what we really need and seeking the best quality we can afford. We want every dollar to count, and we don't want junk that will fall apart and head to the landfill before it has time to gather dust. It's not economical or good for the planet.
Buy quality used items. We know lots of people who've gotten great bargains on used clothes, used cars, used homes, used wood, and used furniture. We're not big shoppers, but when we need something, we'll consider the option of quality second-hand goods.
Don't buy over-packaged goods. We look critically at the containers holding the products that we buy. Can the packaging be recycled? Is it made from post-consumer waste? How many layers of protection are there?
No new gold or gems. We don't purchase a lot of jewelry, so this particular action doesn't affect us much. After learning about the pollution associated with mining gold, silver, and precious gems, we won't be buying jewelry unless it's used or recycled. (Did you know that six tons of rock must be mined to yield two average gold rings?)
Print less. I used to think I had to have paper copies of just about everything. Those reams of paper took a huge toll on my time and consumed many square feet of space in my office, only to end up in the recycling bin after months and years of neglect. Crazy, eh? And I shudder to think of all the chemicals I used to print those papers, the trees that died unnecessarily, and the money that I wasted.
Here are a few sobering facts from the American Association for the Advancement of Science Atlas of Population and the Environment:
The average European uses 130 kilos of paper a year — the equivalent of two trees. The average American uses more than twice as much — a staggering 330 kilos a year. The paper and board industry is the United States' third largest source of pollution, while its products make up 38 percent of municipal waste.
Replace old appliances. With rebates and incentives, in some states it makes a lot of sense to replace old appliances before they wear out. We're not quite ready to do that — most of ours are less than 10 years old — but when we do, we'll buy appliances with solid Energy Star ratings.
Pass stuff on. For 33 years, Joe ran the local university's surplus system. He's fond of reminding people that having stuff requires energy. If you rent space, you have to waste good money storing stuff you'll never use. It requires space that has to be heated or cooled, and whatever you store has to be handled, dusted, moved, repaired… We are selling — or giving away on Freecycle — the things we do not need, passing them on for others to use and enjoy.
NOTE: For a good read filled with helpful suggestions about how to trim the stuff in your life, I highly recommend our friend Greg Johnson's book, Put Your Life on a Diet: Lessons from Living in 140 Square Feet.
Recycle more, trash less. Because we have increased our recycling dramatically, we have reduced what we send to the landfill by about 60-70 percent. Our city requires us to sort recyclables for pick up. It takes time to evaluate every item in our trash, but it makes us more conscious consumers.
Collect rain water. This isn't legal everywhere, but in our city, we can collect our rain water for watering our garden and flowers. A friend gave us clean, used 55-gallon drums to make into rain barrels. Now, all we have to do is camouflage them so they don't stick out like sore thumbs at the front of our house where all the gutters run. We are still working on that one.
Refuse lawn chemicals. It's not worth having a pretty lawn when it comes at the cost of clean water. If you should see a dandelion in our turf, great! I hear they make great salads. In fact, we'd prefer to get rid of our lawn entirely and use our small plot in a more productive way. But that's for another day.
Use alternative energy. If we get this done, it will be at a significant cost. We're looking into adding solar thermal panels for heating our water, and setting up a geothermal system. But this is an older home, and retrofitting is expensive. It might not yet be feasible with today's technology.
Use less gasoline. When we were faced with a long-distance move last year, we had no choice but to replace our old cars with a newer one. We bought a hybrid that gets 46 miles per gallon. It's not a perfect solution. But we now work out of our home, and we limit our travels. We try to walk if the distance isn't too great or time is not pressing. We're toning up on a stationary bike, with plans to hit the actual pavement in the near future (if our knees don't rebel too much).
No more newspapers. We save a lot of trees by getting our news on line. The down side is that newspapers are going out of business at record rates as consumers turn to electronic media. The world still needs investigative reporters, the likes of which are rarely seen outside of printed publications (with the exception of National Public Radio).
Toss the television. We haven't owned a TV for about two years, and we rarely miss it. Besides the huge electricity drain, it's a brain suck. (Ask us how we know. We used to have our brains sucked regularly.)
Our (Current) Non-negotiables. We all draw our own lines somewhere. Joe and I won't give up our computers. We won't give up our cars entirely. We won't say "never" to air travel. And we will take daily showers. Will we always feel so tightly bound to these conveniences? Perhaps not. In the meantime, we'll do our part by cutting back on the things we can live without.
Reimagine
I started the article by calling the things we do to limit our footprint "small sacrifices." But as I look over the list, none of these things Joe and I do are sacrifices at all. Some take a bit more time, some take more energy, and they all take discipline. But the payoff — the small reductions in our carbon footprint and the lessened amount of pollution for which we must take responsibility — is well worth any extra effort.
So, I challenge you. Reimagine your own life with a smaller impact on the environment. Cut back on those things you can do without. Trim your household's waistline. Reinvent your way of interacting with the world. Do what you can — whatever it is, whatever you're willing to do now, today. Then tell us about it. Let's learn from each other.
Blue Planet Green Living (Home Page)
Since I've joined Facebook (commonly known to users as FB), I've been introduced to a number of entertaining and, sometimes, inspiring videos. I've enjoyed both real and virtual friends' favorite singers and comedians, environmental films, and inspirational lectures. Sometimes the postings come from friends of friends, in the fascinating viral spreading that is integral to the FB experience. Today, one of those friend posted a video that simply amazed me. I shouldn't have been surprised, though, as the video was from TED.
When I first heard of TED, I thought (admit it, some of you did, too) that TED was a person. I soon learned that the word is an acronym for Technology, Entertainment, and Design. If you're not yet familiar with TED, you're missing out on a phenomenal resource for ideas worth hearing. The site hosts lectures, called TED Talks, by some of "the world's most fascinating thinkers and doers, who are challenged to give the talk of their lives (in 18 minutes)." While I've viewed only a fraction of the 400+ TED Talks posted on the website, I've never been disappointed by the quality of the speaker or the importance of the information shared.
But, in my estimation, as brilliant as any speaker is the idea of TED itself.
TED started in 1984, as an annual conference designed for some of the brightest minds to share their best ideas and most inspiring performances. Today, videotapes of the annual conference's 50 featured speakers are made available to the public as TED Talks — for free — on the web. And, through the TED Open Translations project, 100 volunteers translate these talks into 50 languages, making them accessible to much of the world's population.
Each year, three outstanding people from all disciplines are awarded the TED Prize, which is accompanied by $100,000 and the granting of the recipient's "One Wish to Change the World." The prize winners' talks are some of the highlights of the site. Today, I watched Sylvia Earle, a 2009 winner, persuasively explain the urgent need to protect the world's oceans — what she calls the "blue heart" of the earth. It was a powerful reminder of how damaged our oceans are — and how necessary they are to our very survival.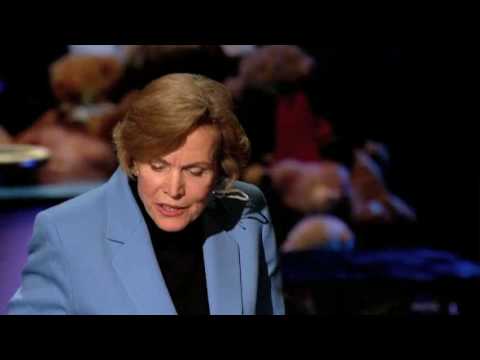 It's easy to lose oneself in the TED website. There's just so much to see and to learn about. I started out by following a link to last year's TED Prize winners and — as a former teacher — was drawn to Dave Eggers's wish:
"I wish that you — you personally and every creative individual and organization you know — will find a way to directly engage with a public school in your area, and that you'll then tell the story of how you got involved, so that within a year we have 1,000 examples of innovative public-private partnerships."
From that statement, I explored Eggers' blog on TED, which contains video clips about some of the volunteer projects his wish inspired: writers' workshops at 826LA (part of the volunteer organization he founded), a sensory experience with chocolate and children in Chicago, and a Drawathon in New York for the benefit of 826NYC. I was thoroughly captivated by the responses to his wish.
Like Eggers, every TED Prize winner is supported by Community members who want to help the honoree make their wish a reality. Readers are challenged to choose a wish that resonates with them, then find a way to be part of solving the problem or fulfilling the wish. It's a novel idea and a compelling one.
Building connections is woven throughout TED. Upon visiting the site, readers are invited to register and become part of the TED Community. But this registration isn't just "type your name and email, and choose a password." The TED Community registration probes you to describe yourself with words like "activist," "explorer," or "change agent." It asks you to tell what you're "passionate about," to describe "an idea worth spreading," and more. It even asks for your own TED story. I joined tonight, while working on this story, so I can't testify to the robustness of the TED Community, but I can tell you that there are 41,399 members and no shortage of opportunities to find kindred spirits.
The TED Prize winners aren't the only ones who are worth listening to and watching, of course. In fact, it was a non-winning presenter whose work inspired me this afternoon. As all of the TED Talks do, this one challenged me to break open my preconceptions and make room for new knowledge. It was a lecture by Joshua Klein, "hacker and writer," called, "On the Intelligence of Crows."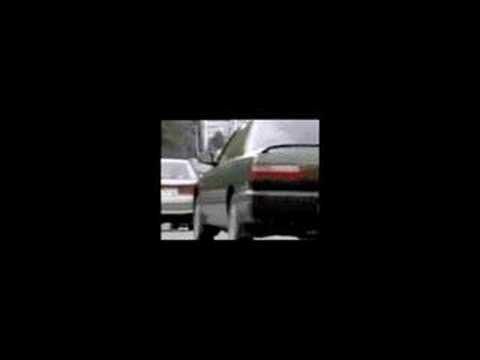 Once you watch the crow in Klein's video spontaneously shaping a tool to retrieve some food, you'll never again view the crow in the same way. And that's what TED is designed to do: inspire us to think — and act — as we never have before.
What's your favorite TED Talk?
Blue Planet Green Living (Home Page)
At the beginning of 2009, Joe and I signed up with Earth Cinema Circle, which sends us a DVD every two months. Each DVD contains four videos about environmental topics. As members, we receive the same DVD as everyone else, enabling common conversations among like-minded individuals. Topics include:
Wildlife
Adventurous Eco-Travel
People Making a Positive Difference to Our Planet
Environmental Choices
Some of the Earth Cinema Circle's independent films are well-known, such as Saba and the Rhino's Secret, included on the 2009 Volume 1 disk. The 52-minute documentary film, which features rare footage of a group of rhinos gathering in the dark around a watering hole, has played on public television — and in my daughter's university anthropology class. But many of the films — though of high quality — would have escaped our viewing had we not belonged to Earth Cinema Circle.
The 20-minute film, Trashed — which I never could have found in my local video store — had a profound effect on me. A landlocked Iowan, I was awed and saddened to watch vast numbers of plastic bottles drift into the San Francisco Bay and out to sea. I watched in silent horror as the camera showed the infinitesimal particles of plastic debris — disintegrating plastic bottles — swirling in the growing Pacific Dead Zone. What happens when the tiny particles are ingested and become part of our food chain? Will we ever be able to stop the damage we've done with our disposable habits and mentality? I don't know the answers, but I'm glad that I now have a heightened awareness of the questions. The film showed me a closeup view I had not had before.
Volume 1 also included People's Grocery, a 9-minute video about a small Oakland, California, co-op that grows its own organic food — and gives it away. Finally, the 90-minute film, Renewal, profiled members of eight different religious groups working to teach environmental stewardship to their members. Evangelical Christians, Jews, Muslims, and Buddhists — each provided inspiring examples of "people of all faiths working to re-define what it means to live on this planet," according to Earth Cinema Circle's review.
Volume 2 of this year's collection included Every Third Bite, a 9-minute film about bees. Why is it called Every Third Bite? Because, we learn, "every third bite you consume is pollinated by a bee, and … this shrinking population of busy workers is irreplaceable." It's a sobering thought, considering that bee populations are suffering colony collapse disease at a frightening rate. What can we do about it? The film shows an unlikely group of beekeepers, city dwellers in the heart of New York City and Chicago, who inspire us by example and give hope that we may be able to save the bees and save ourselves.
Other films on Volume 2 included a 10-minute video, Vitya, the Recycling Man, about a bicycling recycler in rural India; Chasing Wild Horses, a 49-minute film celebrating the beautiful, feral horses of Sable Island, Nova Scotia; and The Greening of Southie, a 72-minute piece documenting how one building in south Boston, Massachusetts, is a model of green innovation.
Why spend all this time hyping the videos you didn't get to see? Because they're each unique, independent films created by talented artists who care about what's happening on this planet. And they want us to care, too. You can't get these films from the website. After their two-month sales period, they're no longer offered by Earth Cinema Circle. If you're lucky, you may be able to find them at your local library or specialty video store. And if you can get them, do. You'll find them well worthwhile. The lesson here, is, if you want to have access to top-quality environmental films, take advantage of this economical, easy-to-use system.
So what's the scoop on Volume 3? After all, this is the DVD that Earth Cinema Circle is shipping during May and June. The video opens with two animated shorts: Summer Storm, a quick 6-minute story of two kids who use science to save the world; and The Story of Stuff, a clever and entertaining look at where all the stuff we own comes from, where it goes, and what we can do about it. In 55 minutes, you'll learn about the struggle for survival of salmon fishing in Bristol Bay, Alaska. What threatens their survival is the lust for gold and silver — a lust, by the way, that is driven by consumers — and developers are proposing a massive dam to prevent the terrible, toxic runoff from the mines. The final film in this collection is the 85-minute Addicted to Plastic, which sheds light on the good and bad aspects of this remarkable and dangerous substance.
ECC screens thousands of independent environmental films each year, then offers the best of the lot in bi-monthly shipments that you keep and can share with others, rather than rent and return. Even the DVD case is respectful of the environment, as it's biodegradable and made from recycled paperboard materials stamped with soy ink. The only plastic here is the DVD itself. And when you join Earth Cinema Circle, a portion of your membership supports the Conservation Fund with a contribution to their Go Zero Program and tree planting for carbon dioxide reduction.
There's a cost, of course, as there is for almost everything. The bi-monthly fee is $17.95 plus shipping. "Why," someone asked me, "would I want to pay that much money for a video when I can rent videos for next to nothing?" Because I can't say it any better, my answer comes straight from the Earth Cinema Circle website:
Many Of The Best Filmmakers Go Unsupported. When you join Earth Cinema Circle you also support a community of filmmakers struggling to get their messages known to the world, messages that are important to all of us. The support that these passionate filmmakers receive from Earth Cinema Circle — that they receive from you — is an important contribution to their ability to continue to make a difference by continuing to make important films.
Earth Circle Cinema is sponsored by Gaiam and narrated by Ed Begley, Jr. There are restrictions on how large a group you can show the videos to at once, so it's best to read the licensing agreement carefully. Sharing the videos with your family or a few friends is encouraged, however. There's a lot to be learned in these excellent films. But let's not stop with learning; let's get inspired and take positive action to make the world better for all its inhabitants.
Oh, and if you're an active — or aspiring — filmmaker yourself, check the site for how to get your own video reviewed for inclusion on an Earth Cinema Circle DVD collections.
Blue Planet Green Living (Home Page)
Related Posts
Green Weddings Begin with Responsible Gold
So you recycle, you use biodegradable cleaning products, eat organic, conserve water, and bike to work — how much greener can you get? If you are fortunate enough to have a little discretionary income, rather than investing in another hemp sweater, you could actually invest in the company that makes them. It's called Socially Responsible Investing (SRI) or eco-investing.
More and more consumers and investors are beginning to show an affinity for understanding and protecting their environment. Investing in environmentally and socially responsible companies can also prove to be profitable. But, just because a company is "green" doesn't necessarily make it a good investment. If the company you support isn't making any money then neither are you. Also, beware of "greenwashing" — a company may profess to be more eco-friendly than they actually are.
"If the company doesn't care about the environment, then it probably doesn't care too much about its employees, or community or other stakeholders," says Jackson Robinson, president of the Winslow Green Growth Fund.
So, first of all, find a company or investment group that is in alignment with your values and goals, then do your research. Are you more concerned with social/ethical issues, such as poverty, enhancing educational opportunities, human rights, animal testing, etc., or environmental issues, such as alternative energy sources, water conservation, and the effects of deforestation and pollution? There are a wide range of choices; find your niche.
With regard to environmentally concerned companies, there is a distinction between "green" industries and companies with "green" policies. According to an article on the Investopedia website, "The green industry is comprised of companies whose products or services directly benefit the environment. Some of these companies may provide green products for domestic use, while others may provide products and services to help other industries operate in a more environmentally friendly way. Companies with green policies represent businesses that have adopted practices or guidelines that lessen the impact of their operations on the environment."
But don't throw all those green eggs (sorry, couldn't resist) in one basket. Diversification is the key to a successful investment strategy. Mutual funds are managed by money managers who use a pool of funds collected from many investors to invest collectively in a diversified portfolio of securities. Every fund has its own unique set of investing guidelines.
For instance, the investment company Portfolio 21 states that it "invests in companies designing ecologically superior products, using renewable energy, and developing efficient production methods." The Winslow Green Growth Fund "targets green market sectors like renewable energy, natural and organic products, and recycling, as well as what it considers environmentally responsible companies."
And the non-profit Green Century Funds seeks to "further efforts to preserve and protect the environment — efforts that include: campaigning for the protection of clean air, clean water, and open space; filing lawsuits against companies that illegally pollute; and advocating for reduced use of toxic chemicals and reduced emissions of global warming gases." These are just three of a growing number of mutual funds to choose from. According to an article in the Los Angeles Times, as of 2007, there were 260 mutual funds that marketed themselves as having been screened as socially or environmentally responsible investments.
Be sure to look at the individual companies the funds are investing in. Remember, green investments, like all others, can hit rough patches when the economy fluctuates. Past performance is no guarantee of future performance. Check managers' voting records as a stakeholder to make sure they are in line with your concerns. Read annual reports and Corporate Social Responsibility (CSR) reports, such as those from CSR Wire. While there is debate as to whether a good CSR is relevant to financial performance, it does let you know if a company is exercising socially responsible behavior .
Brent Kessel, co-founder of Abacus Wealth Management — a spiritually based  firm that strives to make environmentally sound investments — says it is wise to invest in an array of companies that are making an profit — a basic investment tenant that was overlooked in the initial rush to jump on the green bandwagon. Kessel also says that you may not see an initial return on your investment.
"That's because green products and services are often more expensive than their conventional counterparts, and during hard times, discretionary spending is usually the first to go. But to ignore their long-term potential is shortsighted.… Investments in alternative energy companies, for example, probably won't pay off immediately, but they might in five to eight years," he said. (LA Times, January 9, 2009)
Going green is a process, not an overnight endeavor — but it can be a fulfilling and profitable process that is worth your time and your investment.
There are a myriad of online sources for green investing advice and financial news. Try the Social Investment Forum, Green Money Journal, Treehugger, or Planet Green. Forbes and Kiplinger magazines also have timely information on the green market sector.
Blue Planet Green Living (Home Page)
"Like the resource it seeks to protect, wildlife conservation must be dynamic, changing as conditions change, seeking always to become more effective." — Rachel Carson, Silent Spring
As the recent PBS Frontline story "Poisoned Waters" so vividly brought home, once pure and pristine, our extraordinary natural treasure of beautiful shorelines, waterways, estuaries, lakes, rivers and ponds continues to be polluted by the home and industrial waste that we persistently both knowingly as well as unwittingly contribute to — so much so that it now severely threatens our own health and that of the flora and fauna with which we share our planet. Wreaking havoc on global well being, with animals and individuals becoming ill daily from contact with contaminated water eco-systems, without dramatic and fundamental action, it's a problem that'll only continue to grow exponentially. Point blank — our water systems are being altered to the point of no-return by our own selfish human impact.
Often invisible to the naked eye, the most destructive elements to our planet's life's blood, our water, are hidden, secret, and malignant — agricultural pollution and excrement in runoff waters, chemicals from home waste treatment systems, everyday cleaning supplies gurgling down our drains and flushing down our toilets, lawn care products leaching into the ground water — plastics, lubricants, petro-fuels, body lotions, bug repellents, deodorants, soaps and even the decomposition of the soles of our shoes as we walk and jog all adding to the problem. With dangers to everyone and everything living and growing now being found in water — we all stand to be negatively impacted.
The particulates from our own medicated bodily fluids are so fine that there are no water processing plants in the world that can trap them, and so, to be perfectly frank, your neighbor's Viagra, your daughter's birth control, your uncle's HIV/AIDS medications, your grandmother's diabetes drugs, your minister's pain medications, your teacher's thyroid supplements, your dog's flea and tick protection, etc., are all ending up in micro doses in the water we all brush our teeth with every day.
The run-off from some agricultural livestock is so densely polluted that it creates dead zones in water masses that not only cannot sustain life, but also kill any life forms that unfortunately find their way into their morass.
Through our toilets or from our tap, we're discovering that the most refined water processing doesn't always remove the new synthetic forms of pollutants, and with more and new kinds of contaminants being found in water, we no longer know what's lingering in the H2O we drink and bathe in. It's our failure to monitor and control what gets into our water that haunts this life force all over our planet.
Any investment in environmental science and the actions of well meaning politicians and civic groups may solve some of these problems, but until we begin to seriously tackle what are even today insurmountable issues, this same "bureaucracy" may also indefinitely continue to keep the purity of our water tied up in a giant toxic bow of red tape.
The time is urgent and the stakes are high. The danger signs are everywhere and we have mountains of choices that need to be made. There's no question in my mind that we all need to make small and simple changes because, unfortunately — we're all polluters — and it's our shared responsibility to no longer be such.
I suggest that the answers lie within each and every one of us. Daily mindful actions carried out by each and every person — all of us stepping up and taking responsibility to restore what we've already lost or are about to lose forever — one person at a time, one family at a time, one block at a time, one neighborhood at a time, one city at a time and so on can and will make a difference. As oft quoted, the late anthropologist Margaret Meade emphatically stated, "Never doubt that a small group of thoughtful, committed citizens can change the world; indeed, it's the only thing that ever has."
But here is where paralysis sets in — the point where we all become deer caught in the headlights, unable to move this way or that, doomed to the fatal onslaught of our own making. We've been taught to believe that it's only the powerful, the wealthy, the political, the connected that have any real control over our lives and our actions. But again, the perceptive voice of Rachel Carson can powerfully move us beyond our complacency: "Only within the moment of time represented by the present century has one species — man — acquired significant power to alter the nature of his world."
So conversely it should also be true that in our present century, only our species can acquire the significant power to reverse the nature of this world for the positive. As the mindful, free-thinking, creative individuals we were born to be, please consider what Rachel Carson tried to instill in us 60 years ago: "If I had influence with the good fairy who is supposed to preside over the christening of all children, I should ask that her gift to each child in the world be a sense of wonder so indestructible that it would last throughout life." The truth of the matter is however, that somewhere along the way we each self-destroy that power and validate it to "the powers that be."
Take just a few steps back and fully understand that until only 50 years ago, almost every chemical found under almost every kitchen and bathroom sink in the developed world today existed only in chemistry labs — and now they are part and parcel of products that have been marketed to us as "new and improved," "germ-fighting," "antiseptic," and "essential" to modern life. So when asked to consider what you, as one mere individual, can do to strengthen the environment, consider some of the following and surely you will tap into your own creative nature and develop other mindful adaptations.
For instance, the next time you're cleaning your kitchen or bathroom, consider sprinkling baking soda onto your nonporous bath and kitchen surfaces instead of chlorine bleach, cutting a fresh lemon in half and using the fruit side as your scrubby pad, wiping down the surfaces and then rinsing them with freshest tap water available (micro-Viagra notwithstanding!) [Note: Also never use anything acidic on marble or similar surfaces. No lemony fresh scent, but no pock-marked counters either.]
You can also do the same thing to your body. (What a bill of goods we've been sold by the cosmetics industry!) More than 85% of the active ingredients in personal grooming products have never been tested for safety, and fewer than 5% of ingredients need, by law, to be listed on the package. And that's cradle to tomb — from baby shampoo to denture cream. And what doesn't get absorbed by our own bodies gets washed down into the water supply and absorbed by the babies and elderly down the block, the fish and fauna at the beach, etc.
But by thinking mindfully, acting safely, and respecting all manner of life on our planet, you can achieve the same results for less money, less packaging, and less pollution. For instance, by creating a three-to-one paste of baking soda and H2O and massaging it gently all over your face and body, your skin will glow with a new-found polish by eliminating those dead skin cells, leaving your skin soft, tender and smooth. Rinse well with warm water and allow your skin to air dry. Do it every day, and watch your transformation.
Tired of spending $30, $50, or $100 on the newest wonder youth cream at the cosmetics counter? You can revive your skin with [a] spritz of natural olive oil combined with water. Mix one-third olive oil to two- thirds water in a small, clean (recycled) spray bottle to give yourself an exhilarating after-bath all-over body moisturizing treatment. Let it soak in without towel drying.
The above all work well, are super-affordable and harmless to you, to your kids, to the fish and fowl, and to the environment. By simply taking a moment, musing over what has brought us to this toxic abyss, and channeling Ms. Carson, you can start a new eco-movement of your own, do your part for this and future generations, and preserve the precious water systems that would otherwise be altered by your own human impact.
Blue Planet Green Living (Home Page)
©2009 Michael DeJong, author of Clean Body:The Humble Art of Zen- Cleansing Yourself Author Bio Michael DeJong, author of Clean Body:The Humble Art of Zen-Cleansing Yourself, is an environmentalist and eco-activist.
DeJong and Joost Elffers are generously donating all of the royalties from each of the books in the Clean Series to the OneCleanWorld Foundation. a philanthropic, not-for-profit organization that supports environmental projects worldwide with grants, technical assistance and/or microfinancing.
When Matt White and his girlfriend decided to marry, they looked for wedding rings that were made in an environmentally responsible way. "We were aware that there were issues associated with gold mining, and we started looking for wedding rings that we could feel good about, that were made with responsible gold. We couldn't find any. So we got married without any rings at all  — and started greenKarat," White said in an interview with Blue Planet Green Living (BPGL).
We contacted White after accidentally coming across his greenKarat website. We were intrigued by the beautiful designs, and by the fact that customers could actually send in old family jewelry to be re-crafted into new wedding bands. We also wanted to know what makes "responsible gold" different from other gold and why consumers need to know about it. What we learned gave us a whole new perspective on the romance (and responsibilities) of wedding rings. — Julia Wasson, Publisher

---
BPGL:
I've always thought of engagement and
wedding
rings as romantic symbols of a couple's love. But from what I've been reading on your website, it appears that they're also a symbol of serious environmental damage. Why is gold so bad, environmentally speaking?
WHITE: The issue that my wife and I had been aware of about gold mining — and this really came to our attention as members of Sierra Club — is that separating the gold from the surrounding ore is very destructive to the environment. There are two methods used: The large-scale mining companies use cyanide. They dig the rock out of the mine or out of a pit, put it in a pile, then dump cyanide over the top. The cyanide separates the gold from the ore. Theoretically, the companies have a restraining wall that catches the cyanide to be used it again. But, as a practical matter, a lot of the cyanide escapes and gets into the waterways. It's an extremely lethal poison.
The other method  is used by the panners, the artisanal miners — there may be 20 million of them around the world. They obtain a little bit of gold, say, in gravel from the bottom of a stream. They use mercury to separate the gold, and a torch to burn off the mercury. A cloud of mercury rises into the air, poisons the miner, then settles into the water and bio-accumulates through the food system. It ends up in foods we eat, such as tuna.
The Wall Street Journal did a story a couple of years ago about a mercury-capturing program in Maine. This was a program with great intent. Their idea was, instead of the mercury going into the landfills, they would collect it. But as it turned out, there was a hole in the system; the mercury was exported and used by gold miners. So it ended up in the environment anyway. It's a very nasty problem.
BPGL: How did you decide to get into the wedding ring business?
WHITE: We saw an opportunity. We decided there had to be a market for wedding rings made with responsible gold. So we devised the concept of greenKarat. It was based upon one very firm concept: We would be as honest as we knew how to be with our customers about what they were getting in their wedding rings. This is important, because in making jewelry, it is almost impossible — no, I'll go ahead and say it:  "It is impossible to make a gold wedding ring that is completely ecological."
When you get into the realm of, "We're pretty good, but we're not perfect," we felt that we needed to be as honest as we knew how to be, as transparent as possible with the customer. So we devised what we call the "Green Assay," which basically is a disclosure of the ecological footprint of each of the designs that we make. It talks about each component of the ring, whether the gold is recycled, whether it's post-consumer recycled, whether the alloy is ecological — they rarely are.
We talk about the components of the ring. There are little bitty components, for instance, the prongs on a ring that may hold a stone, typically are made in factories. And they are typically of better quality, because they are made in factories, but you are not going to find a factory that's using ecological gold, or recycled gold. So that's a component that's not eco-friendly. So we went through each step of the process, we talked about whether the gold was refined in a refinery that was environmentally responsible, whether it's ISO 14001-certified — ISO is an environmental certification — and what rules it actually complies with. We laid all of this out and, in the process, didn't know at the beginning whether we were opening ourselves up to criticism. But it turns out that our niche, the people that we are marketing to, are very grateful for that information.
BPGL: It compares to what Patagonia does on their website to show the carbon footprint of their clothing.
WHITE: Patagonia actually was quite an inspiration for us. We looked at them a lot as we were putting together the philosophy of the company and how we would do it. I'm very impressed with Patagonia.
BPGL: I'll bet they'd be impressed with you, too. I'm looking at your Green Assay on the website. It's a great idea.
WHITE: In the beginning, we had an arrangement with a refiner. We told them that we wanted recycled gold and the criteria that needed to be met. They set aside gold that met our criteria. We were very grateful, because the refining industry and the jewelry industry were not very receptive to the concept of what we were doing. It implied a criticism of them when we talked about the ecological issues. There were a lot of barriers in that way. So it was quite a breakthrough to find this particular refiner.
The gold that we were using in the beginning was a mix of post-consumer gold and post-industrial gold, and we didn't differentiate. We soon came to realize, as in other recycling, that post-consumer really does matter. That's because gold is so valuable that businesses don't discard it. So, if there is scrap gold, waste gold, leftover gold, it all gets recycled. They're all very careful to do that. And so, by using gold that has been "discarded" by a business — if I may use that term — you're not really changing the dynamic of the industry.
We have estimated that there is enough gold already mined on the surface of the planet to feed the jewelry industry for the next 50 years. And this is important, because the jewelry industry drives the demand for gold mining. About 85% of the gold that is used each year is used by the jewelry industry. So this is where you're going to make a difference. And that gold that is already on the surface of the earth and is laying dormant that we're trying to get out with the recycling program is either going to be sitting in bank vaults as an investment, or it's in people's dresser drawers as unwanted or broken jewelry. So that has been the thrust of our program, to try and liberate the dormant gold that is in the form of old jewelry.
BPGL: I like the word "liberate." It does seem that gold stuffed in a drawer is, in a sense, being held captive — often in jewelry that's out of fashion or unworn for one reason or another.
WHITE: That's where our myKarat program arose from. It allows customers to collect jewelry from friends and family and send it to greenKarat. They can do one of three things with it. They can either recycle it with us, and we give them a store credit for the value of the gold, or they can reuse the gold that they send in, if it has sentimental value — and for many people it does. Grandma may have passed away, but you have her wedding ring. This is a way for those molecules of gold in Grandma's ring to go into your ring, which is a very potent symbol of family and continuity. And then, for some people, what they really want to do is to just donate that old jewelry to the benefit of an environmental organization; they can do that, too.
When you send in jewelry, we are essentially buying its gold content, although we don't pay you cash. We offer a store credit. So whether you are recycling it, or reusing it in your own rings, you are still going to get credit for the value of the gold. If you wish to use that gold to make your wedding rings, but are willing to forgo receiving the value of the gold yourself, we'll send a check to your favorite environmental charity.
BPGL: I saw that you recommend the Basel Action Network on your site, as a place to donate the value of your recycled gold?
WHITE: Basel Action Network (BAN) is very actively involved in the eradication of mercury. That, in fact, was their core project. They are very much involved in the issue of [stopping the export of] toxic waste. Computers are an excellent example. Computers go obsolete after just a few years. The way it has always been is that they would be put on cargo containers and sent overseas, where the computers would be burned or melted to get the valuable components. There actually is gold in a computer.
BAN also has been taking a look at ways to mine gold without using mercury or chemicals at all. We think they're good guys. They've been supportive of us from the beginning. They are as ethically pure as anyone I've ever met — extremely stringent. And helpful to us in evaluating our standards, the refineries that we use. They came along, they asked a lot of hard questions. We think they're good folks.
BPGL: I know a lot of people who have odds and ends of old jewelry sitting around. They'd probably like having the option of using it to support a group like Basel Action Network.
WHITE: We're really excited about the myKarat program, because we think this is the key to permanent change in the way jewelry is made. There are three things that are really going for it: One is that if you wish to use the sentimental gold, it's very romantic, and it fits perfectly with the concept of a wedding, and the commitment, and the gathering of friends and family to celebrate the commitment.
The second thing is that it makes economic sense, because you are reducing the cost of your wedding jewelry.
And the third is that it's actually good for the environment. And so, we sense that the combination of these things will provide enough momentum that it will eventually change the wedding tradition and become a societal norm to hand down jewelry from generation to generation, to melt the gold and use it in the next generation's wedding jewelry. It keeps the whole system working in a way that's more sustainable.
BPGL: How popular is the myKarat program? What percent of your customers choose to do that?
WHITE: A fairly small percent, though it has been well received. We actually have a bridal registry. Instead of registering for people to give you gifts, you set up this registry, and people download the form and send in their jewelry. We receive packages of jewelry from all the family members, and we aggregate them, and let the participants know who has contributed up to this point. Then when they think they've got it all together, we start the process of refining their gold and making their wedding bands.
BPGL: If you have 14K mixed with 24K, and people send in a variety of karats, do they work if they're mixed up?
WHITE: Let me back up and talk about the process of using recycled gold — and this is an important point. The gold that we use always starts out as pure. Except on a very limited basis by request, we never simply melt down gold and make it into a new ring. What we do is take old jewelry and refine it to take out all of the alloys — base metals, like copper and nickel — because they are what deteriorate over time. And if you simply re-melt it and make a new ring, you're going to start to get porosity, and you end up with a poor quality product. So what we're doing is actually refining the gold until it is pure gold. What we are making is, in fact, no different from the jewelry that would be made with gold that had been freshly mined. But it doesn't have the environmental baggage associated with it.
BPGL: How do you refine it, if you're not using mercury or cyanide.
WHITE: You do have to use the bad stuff to refine it, but you use a closed system that doesn't allow it to escape.  There's no water that's discarded. The air is all scrubbed. It's a very, very careful process.
BPGL: How much input do your customers have on their design? Do you give them a catalog or do you let them present ideas to you?
WHITE: It's pretty much an open slate. We say, "Send us pictures of anything that has an element that appeals to you. Send us written descriptions of anything that you would like to incorporate into your design. It's really wide open. It may be just a hand drawing on the back of a napkin. If they have sent a drawing or a picture of their own, we typically will not render anything beyond that. We just make it as close as we can to their instructions. A lot of people do like to send their own art. It's really kind of fun.
BPGL: Do people sometimes say to you, I want to use this diamond or this ruby or this whatever — and do you set those in their rings?
WHITE: Yes. That's actually a very common request. A grandma's ring is a very typical case, where a diamond or other stone from a parent or other relative gets incorporated into the new design. We are pleased to do that. That just fits so well with the sentimental aspect of the whole wedding process.
BPGL: I read that you provide synthetic diamonds if people want them. Do you also have other synthetics?
WHITE: We refer to them as "created gems." We have diamonds, and we offer created rubies, sapphires, emeralds, alexandrite, opals…
BPGL: Obviously, in ecological costs, created gems are a huge improvement. How does the economic cost of a created diamond compare with a diamond that was mined?
WHITE: The created diamonds are going to be roughly in the ballpark of a high-quality natural diamond.
BPGL: In price or quality?
WHITE: Both. The diamond companies, and there are just a handful that make diamonds. By the way, these diamonds are optically, physically, and chemically identical to natural diamonds, so they are, in fact, diamonds — not diamond equivalents. It requires sophisticated laboratory equipment to be able to differentiate the created diamonds from the natural ones.
BPGL: Your website says that you won't use Canadian diamonds. Why is that?
WHITE: The Canadian diamond industry is an interesting case. They decided before they had opened their first mine in Canada, that the image they were going to try to project would be one of social and ecological responsibility. But the reality is that they are mining these diamonds in very sensitive permafrost areas. They are damaging the ground. They are eliminating entire lakes. There is acid rock drainage from blasting that's getting into the rivers and going hundreds of kilometers downstream. But they don't talk about this.
It's a constant drumbeat of how ecologically responsible they are. And they love to talk about how they don't have blood diamonds. The blood diamond issue came to a head a year or two ago back when the movie [Blood Diamond] came out. While it's true that there isn't a civil war in Canada, it's also true that they are pretty much taking advantage of the native peoples there. The aboriginal communities are not getting the benefit of this fantastic wealth that's being dug up out of the ground. The big diamond companies are taking advantage of them, just as they have everywhere. Back in Africa, when diamond mining first got underway — diamonds have not always been part of the fabric of our society; it's really rather modern — as the value of the land went up, the native peoples, who were farming the area where the diamonds were found, were being taxed out of their homes and off of their lands. The only way that they could remain in the area was to go to work for the diamond mines.
The history of diamonds isn't just about funding wars, it's also about taking advantage of people. It's a very sad story. So we shun Canadian diamonds, although we will put Grandma's diamond in any ring. And if someone wants to bring a created diamond that they bought from someone else, that's fine; we'll put it in our jewelry. But we are not going to put any freshly mined stone in our jewelry. We have to live with ourselves. We have to be able to sleep when we go to bed at night. And we can.
BPGL: Not everyone can say that. It's worth a lot to be able to look at yourself in the mirror and not flinch.
WHITE: We believe it's a good thing that we're doing. And we're dealing with a fun aspect of people's lives. We're helping people do what they want to do. There's really no downside here.
Blue Planet Green Living (Home Page)
Related Posts
My Wedding Workbook Simplifies Wedding Planning
Gently Used Wedding Gowns – More than a Fashion Statement
Green Weddings – Good for the Planet and Your Pocket
Dream Green Weddings Offers Brides a Touch of Green
Green Weddings Begin with "Responsible Gold" (Top of Page)
Green Living Begins with a Barr Mansion Organic Wedding
To some students, it's the little things that make the biggest difference: Getting a student's promise to be responsible with their computer's energy. Letting the local Congressmen know of their gratitude. Informing a passer-by of innovative ways to recycle.
They're all important to the Iowa Student Public Interest Research Group, or Iowa PIRG, a small, student activist group working to solve a large array of society's most pressing problems.
Iowa Student PIRG is a branch of U.S. PIRG, which is an advocate for product safety, reforming health care, better public transit, and many other issues affecting the public good. U.S. PIRG has state chapters active in 47 different states. State PIRGs began almost 40 years ago. They're independent and use tactics such as investigative research and grassroots organizing.
Iowa PIRG brings concerned students together to work on hunger, homelessness, global warming solutions, and other issues. Students involved in this organization get great hands-on experience on how to become activists.
I started with PIRG in January 2009. A new semester had just begun, and with that came the need to buy new textbooks. As anyone in college knows, textbooks are too costly for those with limited budgets — the typical student spends an average of $900 per year covering this expense. PIRG decided to raise awareness on this issue.
In mid-January, our group set up an oversized textbook in the Iowa Memorial Union, the center of student life on the University of Iowa campus. Students signed their names along with the amount they spent on textbooks. Many entries were in the $400+ range. While at the table, PIRG informed students of price-lowering tactics that universities can employ, like switching to open textbooks, which are free online. This campaign was featured on KWWL TV's evening news on January 29, 2009.
During the remainder of the semester, we've focused mainly on a wide variety of sustainability issues. During the week of Valentine's Day, PIRG had students sign heart-shaped cards to send to Representative Loebsack and Senator Harkin. These legislators supported the Economic Stimulus Bill, which pledged a large amount of money toward clean energy, energy efficiency, and green transportation. PIRG wanted to say "Thank You" to these local legislators for their noble efforts, and about 100 students signed Valentines.
Recently, PIRG worked with the University of Iowa Environmental Coalition to promote Power Down for the Planet, which urges students to reduce their computer's energy use. This initiative promotes ENERGY STAR rated products and the use of Power Management settings.
"One of the primary purposes was simply to raise awareness about ways to save energy used during computing and the importance of doing so," said Rachel Nathanson, a UI junior involved with the UIEC. "I think we reached some students who hadn't considered the power usage of their computers and how they can make reductions."
Universities across the nation competed to get the most student pledges vowing to exercise green computing.  Percentage-wise, the University of Iowa ranked third overall but first in the number of campus-wide pledges, at more than 6,000. This total carbon offset would save the UI $157, 815 per year and 1,444,383 kWh per year of energy.
Nathanson sees the benefits promoted by Power Down for the Planet being applied to a broader spectrum by changing the way people think about their use of other appliances. "Practicing green computing will surely help save energy used by computers, but these benefits may extend to energy usage reductions with other electronics as people build habits oriented towards improved energy consciousness," Nathanson said.
After working with Nathanson and the UIEC, PIRG kept the momentum going by participating in the Expo following the Green Summit 2009, which kicked off Earth Week. Our booth featured a petition asking the state to allocate money toward the Midwest High Speed Rail Network. This would connect Iowa City to the Quad Cities by a 79 mph train.
The Green Summit kicked off its first year this year, the result of an idea that University of Iowa Student Organization Liaison Abbie Gruwell had last summer.
"All of the groups I talked to said they made valuable, personal connections and generated a lot of interest," Gruwell said. "I believe that it is important for students to not only learn about the scientific, business, and political side of the environmental movement, but also the hard work that happens on the ground."
Blue Planet Green Living (Home Page)
Did something in the environment cause my cancer? This is a question I heard asked repeatedly by young adult cancer patients across the country while researching  my book Everything Changes: The Insider's Guide to Cancer in Your 20s and 30s.
I was diagnosed with cancer at the age of twenty-seven and often wondered if growing up amid Pittsburgh's steel town relics may have contributed to my own cancer. I leapt at the chance to interview Richard Acker, a 36-year-old metastatic colon cancer patient and environmental attorney. Here is a part of our interview, excerpted from my book:
In an industrialized society like ours, we are putting huge amounts of chemicals into the environment and into our bodies. We do not know the long-term effects, especially synergistically. More and more studies are showing one to two hundred synthetic chemicals in the average person's bloodstream. Did you know the average person has fire retardant in their bloodstream because of all the cushions we sit on and the clothes we wear? The FDA, the EPA, no one has ever studied the effects of these many chemicals together. Each chemical is thought to individually pose a minimum risk, but what if you have 150 things that are each individually minimal risks, but perhaps three or four of them together might cause a greater risk than we have ever learned about? … Could they be causing cancer? Maybe, I don't know. There is that chance.
Part of the reason they don't do the research on cancer and chemicals is because the chemical companies don't really want them to. And the federal government is not particularly enthused either about researching things that could cause economic impact if they were withdrawn or restricted. But also it is partly just the difficulty. You do the math. If you have one to two hundred chemicals, in order to research the potential effects of the combination of each of those, if you take a pair of every three or four of those chemicals, there would be hundreds of thousands of potential experiments. It would be totally cost prohibitive. And to do it on a large-enough scale where you could get statistically significant results, how could you do that? It would be extremely difficult, so I don't totally blame industry or the government for not doing it. But the truth is, the consequence of the expense and the reticence of not doing this testing is that the whole American population is in a sense guinea pigs for the effects of dozens of synthetic chemicals being put into the human body. That is just reality.
Whether you are a cancer survivor or not, the question is what do you do with the reality Richard described? Some people do nothing and let fear fester. Others overreact with what I call enviroparanoia, binging on unproven cleansing diets and regimens. I try to find balance by taking reasonable steps to limit society's and my own personal carcinogenic burden.
1. Cosmetics and body products are loaded with known carcinogens. Do your own consumer research on Skin Deep and shop wisely.
2.  Dry cleaning chemicals are extremely toxic. Hand wash more, dry clean less.
3.  Car exhaust spews carcinogens. Drive less, take public transit more, and limit the amount of time you spend in close proximity to highways.
4.  Power plants throw off tons of carcinogens into the air. Conserve and limit your personal use of energy, and advocate for higher energy efficiency standards and cleaner energy by getting involved with national organizations like the Natural Resources Defense Council.
5.  Knowledge is power. Align yourself with cancer organizations that are advocating for government funding for research into the connections between cancer and the environment, like Breast Cancer Action.
Blue Planet Green Living (Home Page)