Spain has the running of the bulls. Brattleboro, Vermont has its iconic Strolling of the Heifers.
On Saturday morning, pre-parade activities include an appearance by the Dairy Godmother and the Dairy Princess. (Wear your favorite dairy-themed costume, and the Dairy Godmother may tap you to walk in the parade.)
A Slow Living Summit took place earlier in the week, coinciding with the start of National Dairy Month. The summit featured Bill McKibben and Majora Carter. Participants joined sustainability experts to learn how to build healthy, thriving economies while encouraging a new generation of activists. All plenary sessions were open to the public, including talks by Bill McKibben, author, activist, and founder of 350.org, and Majora Carter, founder of Sustainable South Bronx and host of public radio's "The Promised Land."
Ten years ago, Orly Munzing started Strolling of the Heifers with the intent to educate the public — especially children — about sustainable local agriculture. The inaugural event hosted 10,000 attendees — an impressive beginning.
The three-day festival now attracts more than 50,000 visitors from across the country.Munzing, who serves as Executive Director, says, "The goal is to connect people to the food they eat"— and to benefit local farmers.
Events for the Family
The 2011 Strolling of the Heifers celebration runs June 3–5. Attendees are invited to enjoy all events for free.Friday evening's activities include the Ultimate New England Sandwich Competition. Whoever makes the best sandwich will win a trip to Australia for the international competition.While you pick out your favorite place along the parade route, you'll be treated to a variety of entertainers, including—
Brattleboro Buzzards Brass Band (formerly the New Orleans Brass Band)
Asian Cultural Center of Vermont – Dragon
Happy Dan the Music Man
Mourning Dove – music
Lucky Woodlock – music
And don't forget the food!
The Big Organic Breakfast Bar, hosted by Pete and Gerry's Organic Eggs, will be serving from 7 a.m. through 2 p.m. This community breakfast will feature all-organic foods, including:
Pete and Gerry's Organic eggs
Vermont Bread Company organic English muffins
Applegate Farms organic bacon
Neighborly Farms Organic Cheese
Dean's Beans organic coffee
Stonyfield Farm organic milk
Proceeds from the breakfast will go to the Strolling of the Heifers fund.
The Parade
For many people, the highlight of the weekend will be the Strolling of the Heifers Parade, which begins promptly at 10 a.m. Saturday. More than 100 heifers and other animals, farmers, future farmers, tractors, bands, performers, and clowns will parade down historic Main Street.
The entertainers aren't limited to those booked by the event, however. You can expect all manner of street performers, including jugglers, stilt-walkers, human statues, acrobats, and more. This lively event will make memories for the entire family.
Live Green Expo
Care to sample local foods from around the region? The Live Green Expo, which follows the parade, features organic foods grown in the region, which Munzing calls, "Amazing!"
You'll also be treated to dozens of bands and the first-annual Farm & Food Short Film Festival. Bring the whole family and spend a day you won't soon forget.
More entertainment is in store, with youth performers, the Miss VerMOOnt heifer judging, Celebrity Milking Contest, and an attempt at a Guinness World Record with the creation of a "world-record-sized maple-yogurt smoothie." Stay for an evening of contra dancing or enjoy a progressive performance festival each evening from June 2 through June 4.
Sunday's events will include a Royal Farmer's feast, an art festival, and the inaugural Tour de Heifer, three bicycle rides that range in length from 6 to 60 miles. Participants will ride from farm to farm, enjoying the gorgeous Vermont scenery while raising funds for Strolling of the Heifers and their favorite charity.
Source of Inspiration
The idea to launch an event that features local food came a decade ago from Munzing's neighbor, a farmer.
"I live next to an orchard with amazing views," Munzing explains. "The farmer does all the work, and we just get to enjoy the food."
Her neighbor told Munzing that a good way to give back would be to educate people about local farming—by capturing their attention, not just talking to them. The comment inspired Munzing to begin Strolling of the Heifers, which she believes has helped in the spread of the local foods movement.
Microloans for Farmers
Donations to the Strolling of the Heifers Farm & Food Giving Fund will benefit small farmers in New England. The fund is described on the group's website as "a new program of direct grants to encourage innovation and entrepreneurship in farm and food enterprises." This effort helps the region's farmers obtain credit for farm improvement projects through microloans.
"It's easier for a farmer in India to borrow money than it is for us," says Munzing. The program made its first loan in 2009.
The area has a number of small, local, niche farms, says Munzing, though they are declining in number. "There used to be a lot of dairy farming, but it's all moving west."
Munzing encourages consumers: "Enjoy local farms, wherever you live."
For More Information
See the 2011 schedule.
Website: Strolling of the Heifers
Twitter: Strolling of the Heifers
Blue Planet Green Living (Home Page)
Since the beginning of time, of all the planets in all the galaxies in the known universe, only one has a living, breathing skin called dirt. — Dirt! The Movie
We wash it off our hands, our clothes, our cars, our bodies. We walk on it, drive on it, dig in it, build on it. We bury our loved ones in it. And in it we grow the plants that feed us. But how much do we really know about the dirt beneath our feet?
It's Alive!
Unless you are a farmer or an active gardener, you may never have given much thought to our planet's skin. Although I love to garden and have, at times, raised a good share of my family's produce, it turns out there's an awful lot I don't know about dirt. Maybe that's true for you, too.
Recently, I received an advance copy of Dirt! The Movie, a documentary that opened my mind to the wonders of soil. I've watched a lot of great videos in the past year: Food Inc., A River of Waste, Blue Gold: World Water Wars, Taking Root: The Vision of Wangari Maathai and more. Each one has been fascinating — sometimes disturbing. And each has huge value in educating regular folk like me about both the potential and the problems facing our planet.
But Dirt!, directed and produced by Bill Benenson and Gene Rosow, stands out for me, probably because the content is so surprising and enlightening. Let's face it, few of us talk very deeply about dirt in our daily conversations. We may complain about the health of the local rivers and waterways. We may talk about the horrible chemicals added to processed foods, the pesticides and herbicides that coat our foods. But it's not often that we discuss worms and microbes and the exchange of nutrients in the soil. (Well, maybe you do.)
When I say the film was "surprising," I may be admitting my ignorance. Did you know that dirt's alive? I didn't. I never really thought of dirt as much more than a medium in which to grow things. Yet there are millions of living, working microbes in a single handful of dirt. These microbes are an essential part of life on Planet Earth. Without them, our soil would not support the bigger varieties of life – the plants and animals, including us humans. Living dirt. What a concept!
Worth Quoting
When I write a review of a film or book, I like to include quotes that illustrate the topic and entice people to view or read the subject of my post. But I encountered a problem while watching Dirt! — I found myself wanting to quote nearly every line in the film.
There are probably a couple dozen experts interviewed in Dirt!, covering a wide variety of disciplines and viewpoints. Each contributes valuable insights to the discussion. We hear from diverse sources around the globe, such as the following:
Vandana Shiva, physicist, farmer, and activist in India
Wangari Maathai, the Nobel Laureate and founder of Kenya's Greenbelt Movement
Gary Vaynerchuk, wine expert and host of Wine Library TV
Janine Benyus, biologist and writer, the Biomimicry Project
Peter Girguis, assistant professor of biology, Harvard University
Miguel Altieri, entomologist at UC Berkeley
Sebastiao and Lélia Salgado, photographers and co-founders of Instituto Terra
James Jiler, director of the Greenhouse Project at Riker's Island prison facility
Andy Lipkis, founder and president of Tree People
We also hear from less public figures, like the young couple who use dirt mixed with horse manure as a building material in California; prisoners and ex-prisoners regaining their dignity and their lives through the Riker's Island Greenhouse Project or by participating in the Green Team after-release program founded on the same principles. We learn how digging one's hands in dirt to nurture a living plant can redeem a human life.
Here's a sampling of the comments I found so intriguing:
We think that diamonds are very important, gold is very important — all these minerals are very important. We call them "precious" minerals, but they are all forms of the soil. But that part of this mineral that is on top, like it is the skin of the earth, that is the most precious…. — Wangari Maathai
Our wealth is imaginary. It comes from soil. — Janine Benyus
If we don't take care of the soil, which is just the first five centimeters of life that is on the earth, our future is totally condemned. — Miguel Altieri
We take the soil for granted because it's there, it's everywhere, except when all of it is taken by the wind or by the running water. And then you are left with bare rock, and you realize you can't do much with bare rock. — Wangari Maathai
The process that turns garbage into a garden is central to our survival. We depend on dirt to purify and heal the systems that sustain us. — Peter Girguis
Environmental Harm

But the film isn't just about inspiring a new respect for dirt. It talks frankly about the practices of business that are causing horrendous environmental harm. For example, professor David Orr, Oberlin College, says of dirt, "This is a fabric of life being torn apart that can never be put back together again….
The practice of coal mining that's called mountain top removal — it's strip mining with a vengeance with equipment the scale of which is difficult to conceive. Mountains are literally cut off and leveled, and they're being destroyed in the name of cheap of electricity. It isn't cheap at all. It's unbelievably expensive. The attitude toward nature that says, "Nature is only resources to be used, and not for the benefit of everyone but for the benefit of a very, very small number of people at a very, very thin slice of time in this human journey.
So the coal companies can come in and blast and remove one layer of what they call "overburden." The overburden is a boulder field, which will have no water table. That will support no vegetation. And the mountaintops, with all the things that are in mountains, the heavy metals, cadmium and selenium, all of that now is free to get out into the watershed. — David Orr
Our cities, too, disrespect the land beneath us. In file footage from 1990, Andy Lipkis, founder of Tree People, says,
"We took the rivers and encased them in concrete. We paved literally two-thirds of Los Angeles so that now, when it does rain, instead of being absorbed by the soil, the water runs off. And it's billions and billions of gallons.
The City of Los Angeles itself spends close to a billion dollars a year to bring in water from as far away as Wyoming and Utah…. They don't need to. We have half the water falling here now, but because we've sealed the dirt and sent the water away, 20% of our electricity is to bring water here. So when you turn on the tap, it's a climate change event."
Monoculture Threatens the Soil

The narrator, Jamie Lee Curtis, tells us in a voice over, "Throughout history, we've seen civilizations rise and fall based on how they treated dirt." This is illustrated in the documentary with video from the Oklahoma Dust Bowl of the 1930s, resulting from monoculture farming practices that killed the soil and left it to erode in the wind.
Vandana Shiva warns, "Monocultures don't produce more, they produce less. Monocultures produce nothing for the soil. The idea that we are increasing soil fertility and productivity through industrial monocultures is one of the biggest lies.… What this system produces is food empty of nutrients but loaded with toxics. We weren't designed to eat that kind of diet."
Unintended Consequences
Describing another problem associated with monoculture farming, Janine Benyus says, "We have this one species planted for miles, and it's a all-you-can–eat restaurant for pests. So once a pest learns to unlock the key and get into one kind of plant, and you've got that plant planted for miles around, it can open every single plant. … [T]hat's how pest epidemics get going, so then we add pesticides."
Of course, the heavy application of synthetic pesticides and fertilizers brings with it problems, too, from compromising the health of the workers who apply it and the residents who live nearby to serious water pollution.
Maathai tells us, "When we pump those nitrogen fertilizers into the soil, we're not just killing the life of the soil. This is mobile nitrogen."
Berkeley's Altieri adds, "Only about 20% [of the nitrogen] is taken up by the plant. Some of it goes into water tables and the rest goes into rivers." And, as many of us are aware, in the central part of the United States this leads to the massive dead zone that continues to expand in the Gulf of Mexico. You might be surprised, as I was, to learn that this mobile nitrogen doesn't just pollute the water. Curtis goes on to say, "Mobile nitrogen combines with oxygen to make nitrous oxide that floats up to the atmosphere" as a greenhouse gas.
Here's another tidbit I found scary and frustrating. "Each year 100 million trees are turned into 20 billion mail order catalogs." How many of those catalogs are actually used by the recipients? Think about your own home. Do you toss catalogs as soon as you get them? Are they worth the expense to the company publishing and mailing them? And more important, are they worth the cost to the environment in killed trees that could be serving as oxygen producers and carbon sinks? Not to me, at least.
Degradation and Reclamation

There's so much information packed into this film that I can only touch on a small part of it. If you watch this film, you'll learn about the catastrophic effects of genetically modified organisms on small-scale, international agriculture. You'll discover why the narrator says, "In India over the last decade an estimated 200,000 farmers have killed themselves, many by drinking the pesticide they can no longer afford."
You'll clearly see what photographer Sebastiao Salgado means when he says, "You start to see that there is a very strong correlation between human degradation and environmental degradation."
But you'll also rejoice that soil can be reclaimed, forests can be replanted, and lives can be rebuilt through a healthy relationship with dirt.
You'll be amazed by microbial fuel cells, which can light a room using the living energy of the microbes in soil.
You'll learn about people who have turned desert land into arable soil. You may well find yourself inspired to plant something, even if only a potted plant on your desk or a small backyard garden.
And at the end of the film, don't be surprised if you find yourself agreeing with Wangari Maathai, when she says, "Even though what you are doing may be very small, may be very insignificant as far as you're concerned, collectively, if so many of us … are doing the same thing, we would accomplish a lot."
A Film Worth Sharing

Watching Dirt! The Movie is an experience worth sharing. Packed with information that is alternately troubling and inspiring — but mostly inspiring — it's a totally accessible film about a fascinating subject. I guarantee you'll come away from this film with a new respect for the soil that keeps us all alive on this planet.
Dirt! The Movie, from Common Ground Media, will be released by docuramafilms on April 6, 2010. Dirt! has been honored as an Official Selection of the 2009 Sundance Film Festival, is the Winner in the Green Documentary category at the Maui Film Festival, the Winner of Best Film for Our Future at the Mendocino Film Festival, and Winner of Best Documentary at Visions Voices Environmental Film Festival.
You can watch the broadcast premiere on PBS' Independent Lens on April 20th at 10 p.m. nationwide. (Check your local listings to verify the time.) Better yet, purchase your own copy of the film on the Dirt! The Movie website. It's a film you'll likely want to watch more than once — and, chances are, you'll learn something new each time.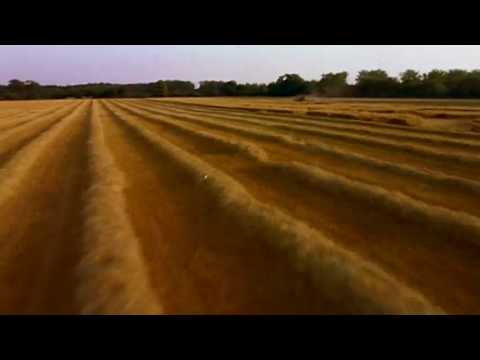 Small Print
DISCLOSURE: Blue Planet Green Living received a free copy of Dirt! The Movie in order to review it for this post. No other compensation or incentive was provided.

Blue Planet Green Living has an affiliate relationship with Amazon.com. If you purchase this film or any other products through Amazon by clicking on our affiliate link, Blue Planet Green Living will receive a small financial compensation from Amazon, which we use to sustain this website.
Blue Planet Green Living's review policy is to only review those films we feel merit overall positive comments. If we do not like a film, we do not review it. We are not influenced by complimentary copies and provide our honest opinions. For more information, please visit the Policies tab on the top navigation bar.
Blue Planet Green Living (Home Page)
Related Post
"Get Dirty!" Says Filmmaker Gene Rosow
On a recent drive through rural Iowa, Joe and I stopped to talk with an elderly farmer. The first thing he said to us was how concerned he is about Iowa's topsoil. It's blowing off the fields and into the waterways. He plants row crops and uses some terracing to hold the soil, but still, it blows away. And he's concerned.
As we drove a little farther, we stopped at a bridge. We walked out and looked at the river. Most of it was silt in the middle, with a little bit of water flowing around the edges. This was a dramatic representation of the farmer's concerns. The soil in Iowa — and other states — is leaving the fields at an alarming rate.
Blue Planet Green Living (BPGL) asked Angie Tagtow, a registered dietitian who serves as a Food and Society Policy Fellow with the Institute for Agriculture and Trade Policy out of Minneapolis, to speak to the issue of soil quality in farmland. Tagtow previously served 10 years at the Iowa Department of Public Health. This is Part Two of a two-part interview. — Julia Wasson, Publisher
---
TAGTOW:
Having a registered dietitian talk about environmental resources and
natural resources
conservation
is a little bit of an anomaly — I am often drawn to the work of Sir Albert Howard, Wes Jackson, Wendell Berry and Fred Kirschenmann. But the justification is there, because if you don't have a healthy
environment
, you're not going to be able to produce healthy
food
.
For me, the connection to soil started on our property more than 15 years ago. We live north of Elkhart, Iowa, and when we bought the property, we didn't have the means of taking care of it. So we continued to cash-rent it to the farmer who sold it to us. Over the years, we noticed that we had a tremendous amount of erosion. We had flooding. We were witnessing a lot of destruction that we were not prepared to observe.

There was another thing that was quite disturbing — and this was anecdotal, not evidence based, but it supports a lot of the evidence out there. We have dogs that we take for a walk every evening around the perimeter of our land. We were cash-renting our land in 1999, and I happened to be on vacation one day in July or August when the Co-op came by and sprayed the soybeans. I didn't think about it at the time, because it was part of our landscape; we see these folks almost every day on the road or in the field.
We took our ritual walk that evening, and within 24 hours, both dogs were sick. We noticed it was a perennial problem; both dogs would throw up at certain times of the year. But it didn't really connect with me until after I was home that day and watched them spray the field. We decided, that because we did not know what chemicals were being put on the land, with the massive erosion, and the fact that our vegetable gardens near the house wouldn't grow well, that we really needed to make a change. So in 2001, we planted our field in native tall-grass prairie.
Since then, we have seen a tremendous growth in the biodiversity of not only plant life, but insects and small animals. We even have worms. We didn't have worms before, but we didn't know that at the time, because everything was sanitized. So we've really been able to nourish the land again and restore it to the way it was. And we're devoted to assuring that the biodiversity and the soil and water health continue. You see, biodiversity is the quintessential measure of overall health.
Folks don't realize that we continue to lose a whole lot of soil every year. The Iowa Daily Erosion Project actually measures the amount of soil lost in Iowa. Just in 2008 alone — now, mind you, we had the floods in June of 2008 — about two-thirds of the counties had pockets that lost between 24 and 56 tons of soil per acre. And that's just in 12 months.
What we often don't think about is that once the soil is gone, it's gone. It's a finite resource. The question that I ask people is, What is your landscape going to look like in 50 or 100 years? Because when the soil is gone, we're not going to have farms. Right now, 86 percent of Iowa's landscape is in row crop production. 86 percent.
BPGL: We'll be a dust bowl.
TAGTOW: If we have two to three years of drought, we're going to be in dire straits. The connection between soil and biodiversity and healthy food has been near and dear to my heart, because I've experienced first hand the destruction of what conventional, industrial agricultural production in Iowa is all about.
Changing Policy to Conserve the Soil
BPGL: I can imagine someone reading this and saying, "Fine. You can afford to put your land into prairie grass, but I need to produce with my land." What recommendation do you make to farmers who need to have their land in production but want to do better than they're doing now?
TAGTOW: It comes back to incentives to farmers out of federal agriculture policy. Even though US Secretary of Agriculture Tom Vilsack and Deputy Secretary Kathleen Merrigan have only been in office for a little over half a year, we're already seeing significant changes in farm policies. Some new conservation stewardship programs are being launched this year — and they're finally being funded. Farmers can look to these policies as an opportunity for increasing their land conservation and stewardship.
There needs to be greater incentive to farmers to do some things that conserve the soil, that clean the water and clean the air on their land, that decrease reliance on fossil fuels. Right now, our policies do not provide incentives to farmers to do that — in fact the current farm policies support large-scale, mono-cropping systems. The incentives for growing as much corn and soybeans as possible are greater than incentives for conserving the land, at this point.
BPGL: What kind of policy would you like to see regarding protection of the waterways from the chemicals that farmers apply — if they insist on applying chemicals?
TAGTOW: One thing we may see in the near future is that it's almost becoming cost-prohibitive to apply farm chemicals unless you're a very, very large corporate farm. So the cost of inputs may be the incentive for not applying them, which could possibly improve our water resources here in Iowa. But once again, we're looking at conservation measures within policies that need to be changed. Can farmers be paid to increase their buffer strips around low-lying areas, around prairie pot holes, and around streams and rivers and lakes, or to grow cover crops?
Another part of this discussion is the application of manure from large-scale livestock facilities and the concentration of antibiotics, hormones or other toxins in that manure. However, I also want to note that the issues surrounding Iowa's water quality is not solely linked to industrial farms. We need to closely examine waste-water discharge policies pertaining to homes, communities and businesses. There are opportunities for strengthening requirements and enforcements of waste-water discharge.
Increasing Biodiversity
BPGL: We pretty much have a monoculture here in Iowa, with either corn or soybeans being grown year after year after year. What are your thoughts on the lack of biodiversity in this state (and perhaps in other states, with other crops)?
TAGTOW: We need to establish incentives for diversifying crops. It goes back to the conservation measure again. Right now we have such a fragile system in the fact that we've got 86 percent of Iowa's landscape enrolled in agriculture — which is about 30 million acres. And knowing that the majority of that land is in two crops multiplies Iowa's vulnerability and fragility. If one of those crops fails, for whatever reason, it puts the whole state in an economic bind.
From a biodiversity standpoint, this is where I connect it back to the health, not only environmental health, but being able to produce a food supply that promotes the health of Iowans as well. Back in the 1920s to 1930s, Iowa actually produced about 34 different crops — most of which actually stayed in Iowa and fed Iowans. Half of those crops at the time were fruits and vegetables. And we know that fruits, vegetables, and whole grains are the foods that promote good health.
Since then, because of farm policy, because we have treated growing food as an economic driver versus growing food to support the food and health needs of Iowans, we have decreased the number of food crops that are actually grown in Iowa to about 11. And that is determined based on [crops produced by] at least one percent of the farms. If you look at that list of 11, based on the last US farm census, none of those are fruits and vegetables. We lost our fruits and vegetables on a significant scale back in the 1940s and 50s. We really haven't grown a significant amount of fruits and vegetables in 50 or 60 years.
We need to put policies in place that offer incentives and supports to new or transitioning farmers to grow what the USDA likes to call "specialty crops" — fruits and vegetables. This is another way of both increasing the biodiversity of the foods that are grown here in Iowa, which is going to create better balance within the ecosystem, and providing increased access to fresh fruits and vegetables to Iowans that we haven't had in the past. We've got a lot of farmers' markets out there, which is great, but it's pretty small in comparison to the amount of land that's already dedicated to feeding livestock or producing ethanol.
BPGL: It seems an almost impossible challenge when farmers have so much money invested in their CAFOs or their equipment for farming corn and soybeans. How do you get farmers to change? Obviously, there need to be economic incentives, as you described, but is it doable?
TAGTOW: I think it is, but it's going to take a long time. What is exciting is the creativity and ingenuity farmers do have in making conservation practices work. Unfortunately, I think something pretty significant needs to happen in order to create a 45-degree turn in the direction that we're going. However, there are some great programs that are being launched, not only through USDA but also through the Iowa Department of Agriculture and Land Stewardship. They're small, but they do represent change in a very positive direction to improve the health of Iowa.
There are also programs being offered by nonprofit organizations, such as Practical Farmers of Iowa and the Land Stewardship Project out of Minneapolis. There are many, many other nonprofit farming organizations offering these services and supports to farmers on being able to transition to more biodiverse crops, or to increase the amount of land dedicated to conservation, or to transition to organic farm practices. So that is a very positive sign, though it is small in comparison to the conglomerates we see out on our fields.
Who Will Own the Land?
BPGL: I keep hearing that it's almost impossible for the family farm to stay alive. Once the older farmers retire or die, and their kids have the opportunity to take over, so often they either don't want to or they can't afford to; they have to sell off the property. Do you see any changes in policy that would help preserve the small family farm?
TAGTOW: Again, there is some advocacy work being done by certain groups on these issues, but the scary reality is, because of the average age of the farmer owners here in Iowa, we are going to see some of the largest land transfers in the next 20 to 25 years. And because of land prices, it's not going to be family members who can afford to keep that land. There is a concern that land in Iowa will no longer be owned by individuals and families, but more land will be owned by corporations or even by other countries, because other countries are land-grabbing as well. For example, China and India are going to have some of the largest anticipated growth in population in the next 40 years, and they need to secure land to grow their own food.
BPGL: Is it likely then, if China and India grab up a lot of land in Iowa, that the food produced here will be shipped there and won't support the people here in Iowa?
TAGTOW: Yes, but it is not much different than what's happening now. With a lot of the farming that happens here, the products get exported out of Iowa. We don't really garner the true economic benefit of what we grow here. Other companies that are outside of the state get the economic gain from our land.
We know that we're going to have some of the largest land transfers here in Iowa. Somewhere between 40 and 50 percent of the land owned in Iowa is owned by women. It's starting to happen in Wisconsin — and a little bit in Iowa through Women, Food, and Agriculture Network — women are getting together. They're collaborating on some of their decisions. They're getting educated as to what their options are for transferring that land in the near future. Again, it's happening on such a small scale. There isn't any large, concerted effort into assuring that the land in Iowa is still here to benefit Iowans.
BPGL: And if there's no soil left, it will be a moot question, anyway.
TAGTOW: Yes.
Eaters Don't Know What's in Our Food
BPGL: Another issue that many people are concerned about is genetically modified organisms, or GMOs. What is your opinion about the use of GMO seeds and the health effects of the foods grown from them?
TAGTOW: The fact that here in Iowa we have so much of our land dedicated to two crops, of which a very large percentage are genetically modified, does deeply concern me. Agribusiness has moved these crops so swiftly onto land and into the backyards of farmers that we haven't had a chance to ask those critical questions about what it means — now or for the future. The mono-cropping culture that exists here has led to environmental degradation — with all crops, whether they're GMO or not.
From a health side, there is emerging evidence linking the potential ill health effects of genetically modified food both in animals and in humans. I am definitely an advocate of labeling GMO food. I don't think it's going to happen in the near future, but again it comes back to the transparency issue. Eaters don't know what's in their food — and frankly, biotechnology is a complex issue.
I also take the position that humans weren't biologically designed to consume a great amount of genetically modified foods. And now we've flooded the food supply with high fructose corn syrup and hydrogenated vegetable oil, two main ingredients derived from GMO crops that are in a lot of processed, packaged foods — and do not contribute to a healthy diet. As a result of having very cheap raw materials, there are more and more ingredients that are derived from GMO corn and soybeans. I am one to question the appropriateness of flooding a human (and animal) food supply with crops that were not designed to promote health, but instead are designed to resist herbicides and pesticides.
It all comes back to what I said earlier: Healthy soil grows healthy foods, and healthy food nourishes healthy people, and we know that healthy people form healthy communities. That's my way of connecting the health of our environment to the health of our food supply to the health of our communities.
Two Minutes with the President
BPGL: What would you say if you had two minutes with President Obama?
TAGTOW: The first thing that I would say is that the future health of this country is greatly dependent upon the health of children of today, and if we don't change the way we feed children, the society within the United States is going to decline dramatically. I'd share the quote from Jean Anthelme Brillat-Savarin, "The destiny of nations depends on how they nourish themselves." My first recommendation to the President is that we need to assure that all kids are fed fresh foods that promote health, and the best way of doing that is to connect schools with farms that grow fresh fruits and vegetables.
Part 1: Healthy Soil -> Healthy Food -> Healthy People -> Healthy Communities
Part 2: Soil Is a Finite Resource – Once It's Gone, It's Gone for Good (Top of Page)
Blue Planet Green Living (Home Page)
Related Posts
Part 1: Healthy Soil -> Healthy Food -> Healthy People -> Healthy Communities
Part 2: Soil Is a Finite Resource – Once It's Gone, It's Gone for Good
(Top of Page)
E. coli on lettuce. Salmonella on peanuts. Corn sweetener laden with mercury. Growth hormones and antibiotics in dairy cows. Arsenic in chickens. Sub-therapeutic antibiotics in swine. … Consumers have plenty of reasons to be concerned about the safety of our food supply.
Blue Planet Green Living (BPGL) asked Angie Tagtow, a registered dietitian, who has spent many years working in the public health sector, to talk with us at about the role of public policy in assuring safe, nutritious food.
After working at the Iowa Department of Public Health for 10 years, Tagtow opened a consulting firm to focus on her passion: the connection between the environment, food systems, and public health. She also is a Food and Society Policy Fellow with the Institute for Agriculture and Trade Policy out of Minneapolis. As we began our conversation, she explained to us what she does as a Fellow. — Julia Wasson, Publisher
---
TAGTOW: After leaving public health, I recognized that policy is influential with all elements of our food system. So I am connecting the dots between soil, food, and health. Food, of course, is directly related to environmental issues — soil, water, biodiversity and those types of things. I do a lot of public speaking. I work quite a bit with universities, with undergraduate and graduate classes in delivering the message that there is a very important connection between the health of our environment, the health of our food system, as well as overall public health.
Being a Food and Society Policy Fellow is almost an independent study in a way, in the fact that we are located all over the country, though we do collaborate on a few projects. The most recent project that I have been involved with is to launch a National Gardening Initiative in partnership with the USDA. Five of us have been working together on doing that: Rose Hayden Smith out of University of California Davis Extension. We have Roger Doiron, who is the director for Kitchen Gardeners International out of Maine. We have Fred Bohnson, who has established church-based community gardens in North Carolina. Lisa Kivirist, who is an innkeeper, farmer and author in Wisconsin, and myself.  We're now working together as a group, bringing our different networks and skill sets to the table to help the USDA launch a national school-community-workplace-home gardening initiative next year.
BPGL: What would that look like?
TAGTOW: It's really capitalizing on what USDA has already done with the People's Garden Initiative, as well as what the First Lady, Michelle Obama, has done at the White House. We had the privilege of visiting the White House garden three weeks ago with the assistant executive chef, Sam Kass. And they are actually launching their own White House Food Initiative. It's taking this new momentum in people growing their own food to a greater level from a campaign perspective, very similar to the Victory Garden initiative in the 1940s. But of course, using the latest in technology and social media to do that.
BPGL: Will you reach out to people through social media to encourage them to participate in this effort?
TAGTOW: Absolutely. And we will follow the lead of USDA, and offering our services to them to help them with a national campaign.
Funding with Transparency
BPGL: Who supports the Fellows program?
TAGTOW: The Fellows program is administered by the Institute for Agriculture and Trade Policy. Support comes from a couple of different foundations. The bulk of the funding comes from the W. K. Kellogg Foundation, from their food systems and health initiative that they started many years ago. The Woodcock Foundation out of New York City is providing funding for a couple of the fellows. And we did have, at one time, funding from the Fair Food Foundation, Oran Hesterman's group out of Michigan; however, that foundation went under last year because of the Madoff scandal.
We have diverse funding for the fellows, and hopefully the funding will continue in future years.
BPGL: So often, research is underwritten by companies with a vested interest in the results — whether it's about food or pharmaceuticals or coal. Is the Kellogg Foundation that supports the Food Policy Fellows independent of Kellogg cereals?
TAGTOW: Although it is the same company, the foundation is not influenced by the food industry part of Kellogg. The Fellows report to the Institute for Agriculture and Trade Policy, so there is really no connection between the WK Kellogg Foundation per se and the work of the Fellows.
And we wholeheartedly believe in transparency in this process. There is no influence by the Foundation over our work.
An Ecological Approach to Food and Health
BPGL: Tell us about your work as a Food and Society Policy Fellow.
TAGTOW: A lot of the work that I've done over the last five to seven years looks at food system perspectives as it relates to nutrition and health. After coming out of the Iowa Department of Public Health, I recognized that policy plays a huge role in people accessing food. But I've been able to look a bit broader at the food system and at how policy dictates everything — how food is grown, how it's processed, packaged, transported, exported, imported and ultimately available for consumption.
BPGL: Are you talking strictly about vegetable matter, or are you also talking about meat?
TAGTOW: I'm talking about everything. Investigating how decisions we make in our current food system influence the quality, quantity, and biodiversity of the food and overall health indications for eaters has steered me toward connecting these dots. I deliver these messages not only to dietitians but to public health practitioners, the medical community, and students in all of those programs. I've been able to branch out and deliver more of an ecological approach to food and health to other health professionals. My one-minute elevator speech is, "The science proves that healthy soil grows healthy food. The science also proves that healthy food nourishes healthy people — and healthy people live in healthy communities."
I've had the opportunity over the past few years to work quite a bit with the American Dietetic Association in advancing the concept of sustainable food systems as a core component of dietetic practice. And I've done a lot of work in that area. The American Public Health Association is advancing these concepts as well.
In addition, I have had the opportunity to work with farm organizations in Iowa and learn how I can contribute to meeting the needs of their members in creating a healthy food system.
BPGL: When you work with dietitians or the American Public Health Association, what can they do? What influence do they have over agricultural practices?
TAGTOW: Very good examples are the different position statements that come from the American Public Health Association [APHA], the American Medical Association [AMA], the American Dietetic Association [ADA] on the link between sustainable food systems and how it influences the nutrition and health of the population.
Each of these organizations have policy statements now that have put the tools in the back pockets of health professionals to create change in agricultural practices and the larger food system. AMA and APHA have statements about the use of growth hormones in cattle and dairy cows. They have position statements on the use of antibiotics in livestock. It's things like that that put health professionals in a position of being able to influence policy using evidence-based information.
BPGL: Are you seeing changes in agriculture based on the policy positions of the physicians and the dietitians?
TAGTOW: Absolutely. It's been slow, mind you, but the first step that needs to be taken is to increase awareness among those professions. I can speak to that. I was never formally trained in the role of policy and how policy influences nutrition and health. And I was never formally trained in the link between agricultural practices and its influence on nutrients and health. I think that's a huge disservice within the formal training of health professionals and not having this broader food system framework as a context of practice.
A Recommendation to All Eaters
BPGL: In a nutshell, summarize what you feel about sustainable agriculture and health. What should we be changing about what we're doing? On Blue Planet Green Living we talk a lot about CAFOs and the detrimental effects of the excess manure and arsenic in the chicken feed, and so on. What might you say to speak to that?
TAGTOW: I think a recommendation to all eaters, regardless of where they're coming from, if they're a health professional or not, is that they need to instill some critical thinking when it comes to our food system. Ask questions. Not only, Where is the food coming from? but also, How is it grown? How is it treated? What chemicals are being used? What sub-therapeutic pharmaceuticals are being used?

We need to first establish those critical thinking skills not only among the health professionals but among all eaters. That's my first recommendation.
What I see dietitians do, especially, is to create an environment in which they can comfortably ask these questions. When we talk about issues of transparency, this is where we definitely have some issues with our professional associations and their connections to the food industry, agribusiness, and pharmaceutical companies. We need to create an environment in which we can comfortably ask the questions and engage in evidence-based dialog about the issues.
BPGL: In what setting might that take place? In public discourse? Social media?
TAGTOW: All of the above. I think it first needs to happen internally within those professional associations, for example within the American Dietetic Association there is a Hunger and Environmental Nutrition Dietetic Practice Group, which is the only group of dietitians within ADA that look at nutrition and health from a food systems perspective. They're the only ones who address the role of sustainable agriculture in providing for a healthy, green, fair, and accessible food supply for all eaters. We also dabble in water security, organic farming, and agriculture policy as well. Some of these groups are emerging and forming the environments in which these discussions can take place. And they're also influencing policy within these organizations.
BPGL: So you're making a difference.
TAGTOW: We hope to think so. But it never fails that there's always a new challenge on the horizon.
Organic Food Has Greater Benefits
BPGL: What's the current challenge?
TAGTOW: The current challenge within the dietetic profession has to do with the nutritional characteristics of organically grown products versus conventional products. For years, the ADA has always framed the discussion by saying that there is no evidence to support that organically grown foods have more beneficial nutrients as compared to their conventional counterparts.
Just this year, the Hunger and Environmental Nutrition Dietetic Practice Group came forward and said, we need to really evaluate this. So after several months, the ADA released a Hot Topic on organic food production. They finally put in writing a position of the American Dietetic Association that says that, depending upon the growing practices, there is evidence to suggest that organically produced foods do have higher beneficial nutrients as compared to their conventional counterparts.
That in itself was a milestone. It doesn't sound like a lot, but with an organization that has very close ties to food industry, that was a celebratory event for many of us.
Dietitians often reduce issues down to nutrients and their link to treating disease. But I think we need to emerge from the classic nutritional reductionist paradigm and think about food as a complex system and that the health of the environment in which food is grown is the better indicator for human health.
Part 1: Healthy Soil -> Healthy Food -> Healthy People -> Healthy Communities (Top of Page)
Part 2: Soil Is a Finite Resource – Once It's Gone, It's Gone for Good
Julia Wasson
Blue Planet Green Living (Home Page)
Related Post:
Shades of Green – Looking at the Food System with a Critical Eye
Blue Planet Green Living recently became aware of Practical Farmers of Iowa (PFI), a progressive farming group that promotes sustainable agriculture. As you well know, the simple issue here is farming responsibly, knowing the short- and long-term effects of what you grow. Farms in Iowa not only feed the planet, but also are causing a great deal of damage to it. Iowa's soil, air, and water are at stake.
We'll be posting notices of several of this group's upcoming events that are open to the public, so you can attend and meet the farmers who are trying to help. If you live in  the Midwest — or even in the U.S., this affects you in many ways. We hope you care enough to listen, read, and learn. — Julia Wasson, Publisher
---
Join Practical Farmers of Iowa (PFI) and One Step at a Time Gardens on Saturday, July 25, from 4:00 to 6:00 p.m. to explore the many benefits diversity on the landscape offers to the sustainable farm. At 6:00 p.m., PFI will hold the first of its summer potlucks. Bring a dish to share and your own tableware, and enjoy music from the local band The Shifting Gears during dinner. Beverages will be provided.
During the field day, tour One Step at a Time Gardens and hear presentations from local conservation offices. PFI staff member Sarah Carlson will discuss current and emerging opportunities with the Environmental Quality Incentives Program (EQIP) of the 2008 farm bill.
One Step at a Time Gardens operates a 6+-acre community supported farm (CSA) on their 130 acres near Kanahwa, Iowa, raising high-quality vegetables for farm members and direct sale through farmers markets and regional wholesale. A pastured poultry operation is incorporated into the crop rotation, producing 900+ chickens each summer. Nestled in the rolling glacial moraine hills near East Twin Lake, more than 31 acres are in windbreak and the EPA's Wetland Restoration Programs (WRP).
Directions: From Belmond, go north 5 miles on Hwy. 69. Turn west (left) at B63 at Goodell and travel 3 miles. Turn north (right) on R56 at the top of the hill; go 1 mile. Turn west (left) at the first gravel onto 120th St. Go 1.25 miles; turn north (right) into the driveway. East Twin Lake will be on the south (left).
This field day is free, and everybody is welcome.
This field day is sponsored by Ceres Foundation, Iowa Network for Community Agriculture, and Iowa Natural Heritage Foundation.
Sustaining sponsors for Practical Farmers of Iowa field days are the Leopold Center for Sustainable Agriculture, Iowa State University Extension, American Natural Soy, the Wallace Chair for Sustainable Agriculture, Albert Lea Seed House, Seed Savers Exchange, and the Midwest Organic and Sustainable Education Service (MOSES). Major sponsors are the Center for Energy and Environmental Education, Michael Fields Agricultural Institute, ATTRA National Sustainable Agriculture Information Service, Organic Valley and Organic Prairie Family of Farms CROPP Cooperative, Iowa Forage and Grassland Council, and King Corn.
Practical Farmers of Iowa includes a diverse group of farmers and nonfarmers. Corn, soybeans, beef cattle, and hay are the top enterprises for PFI farmers, although many have a variety of other operations, including fruits and vegetables. PFI's programming stresses farmer-to-farmer networking through research and demonstration, field days, conferences, and more. For more information, call 515-232-5661 or visit www.practicalfarmers.org.
Courtesy of Practical Farmers of Iowa
Blue Planet Green Living (Home Page)
Every so often, an issue consumes me. I read as much as I can on the subject. I attend lectures. I join action groups. I get involved. This is one of those issues: my beloved Iowa River. The Iowa River isn't dead yet, but, like so many other rivers, it's heading that way. And I think it's worth saving. So, I decided to do something about it.
Tomorrow, on the Fourth of July, the Save the Iowa River (STIR) group will hold a mock funeral for the Iowa River in conjunction with Iowa City's annual jazz festival. We'll be rocking a pine casket, loaned by Gay & Ciha Funeral and Cremation Services, while playing "Down by the Riverside," "When the Saints Go Marching In," and other standards. We'll march in true New Orleans style in a second-line, jazz funeral parade. We'll have fun, while spreading the word — and water samples — to the public. And you're invited to join us.
Why Care?
Why do I care about the Iowa River? Why should you? To me, it represents what agriculture has become, factories more than farms. Mass producers of meat and milk and eggs. The river also represents what has happened to Iowa's government, pressed hard by lobbyists who refuse to allow "Agriculture" (with a capital A) to bow to more regulations. I see Big Ag as a large corporate machine that is profiting at the losses of our air and water quality.
The Iowa is just a river, but someday soon, every single drop of its 300,000 gallons per minute is going to be worth more than gold to us. Someday we will wish we had taken better care of it.
The Iowa River is a 300-mile long snake that curves and winds from the north, central border, down to the Mississippi River on the southeast corner of the state. As she blends into the waters of the Great Mississippi, she carries with her the signature content of all that Iowa has lost control of: her excess chemicals, her excess animal feces, her untreated human waste, and her best topsoil. She is the namesake river of our state, and she sends our pollution southward to the Gulf and the Atlantic Ocean.
Defining the Problems
One problem with all the rivers in Iowa is animals. I'm talking about the 100 million farm animals in our state, most of which live in concentrated animal feeding operations (CAFOs). These long, often windowless, buildings house chickens, turkeys, hogs, milk cows, or beef cattle. They're factories, producing much of the nation's meat, milk, and eggs.
The Iowa River watershed, which covers approximately one-tenth of the state, houses about one-fifth of Iowa's CAFOs. Why is it that this relatively small watershed has so many animals?
The answer is that we have some of the best soil in world. On the average, we often grow more bushels of corn and soybeans per acre here than in other parts of the state, and these crops are the main food source for the animals.
A farmer friend of mine explained it this way: "You don't take the corn to the animals, you grow the animals where the corn grows." Here, along the Iowa River, we grow 15-20 million farm animals per year.
Farm Chemicals
Most of the corn and soybeans used as feed is planted repeatedly on the same farmland year after year without rotation, a practice that requires additional fertilizers to bolster the nutrient levels to sustain it. Add to that the herbicides and pesticides that are used to increase the size of the harvest. An agricultural salesman told me that the average farmer will inject into, or spray onto, the soil about 10 pounds of chemicals per acre. Farmers in the Iowa River basin till and plant about 3 million acres. That's 30 million pounds of agricultural chemicals in our watershed.
According to the Iowa State University Extension Service, depending on the rainfalls each growing season, and the soil types, about 20% of the chemicals placed on farm fields ends up in our rivers. That's about 6 million pounds of chemicals floating in this waterway.
Animal Waste
The other crop that Iowa grows more of than any other state is animal waste. Pigs and cows produce 10 times more waste than an adult human. Turkeys and chickens produce about the same amount of feces as we do. And what do farmers spread on the fields to enrich the soil? Animal feces or, more politely, manure.
Manure is easily collected in all those CAFOs. And it contains some nasty stuff, according to an article in Rolling Stone:
Industrial animal waste contains ammonia, methane, hydrogen sulfide, carbon monoxide, cyanide, phosphorous, nitrates and heavy metals. In addition, the waste nurses more than 100 microbial pathogens that can cause illness in humans, including salmonella, cryptosporidium, streptocolli and girardia. Each gram of hog feces can contain as much as 100 million fecal coliform bacteria.
Going back to that figure of 20 percent of what goes on the field ends up in the river, mathematically, this puts more animal feces in the Iowa River in one year than the combined human waste of the 36 million people who live in California for the same period of time.
There are very few regulations on animal feces. Environmentalists and the Department of Natural Resources (DNR) fought long and hard this winter to limit dumping of CAFO sewage on frozen ground. At the eleventh hour, Governor Culver signed a stronger version than the bill that came out of the House and Senate. But, we still have a long way to go.
Silt
Something else is floating in our river — in all of Iowa's rivers, in fact: topsoil. Tiny, almost microscopic grains of rich, black topsoil, as fine as grains of flour. This silt is hundreds of times smaller than a grain of sand, and it floats down our rivers by the ton. It clogs the rivers and lakes, making them run shallower and wider, tearing away more of their banks each year. And, when we have a record year of rainfall, like last year, the resulting flooding creates disaster on a massive scale. But I don't have to tell my fellow Iowans that. We lived it.
Why is there so much topsoil in our rivers? Some farmers choose to plow and plant right up to the banks of the rivers and streams. They do this to get the most money out of each year's crops. Can you blame them? They have to make a living, too. Many states regulate the buffer strips that limit access of non-point-source (NPS) pollutants to streams and rivers. The Iowa legislature needs to improve its NPS regulations. Let's hold their feet to the fire to protect our waterways.
Human Waste
The State of Iowa controls human feces pretty well, except for the large numbers of inadequate septic systems and the unincorporated villages that have no sewage treatment at all. At least there are regulations in place for incorporated areas. But many of the sewage treatment plants that do exist along the river are not up to standard, and the city governments say they can't afford to improve them.
In 2007, American Rivers ranked the Iowa as the third-most-polluted river in the United States. Last year, the Iowa River was ravaged by 500-year floods, which overran several cities' sewage treatment plants and caused millions of gallons of raw human sewage to flow into it for weeks.
Despite all this, people still swim and waterski and boat in the Iowa River and the Coralville Reservoir that it feeds. Most don't know what's in the water they're swimming in.
MRSA
Another strange thing floating in our rivers here in the Midwest, mixed in with all the fecal matter and E. coli bacteria, is a Staph bacteria called MRSA, Methicillin Resistant Staphlococcus aureus. This potentially dangerous bacteria can be a cause of necrotizing fasciitis, the flesh-eating disease. Antibiotic-resistant Staph is increasingly prevalent in CAFOs, where farmers must use high levels of antibiotics to prevent diseases that would otherwise spread like wildfire in a highly populated confinement. (There's a lot more to be said about MRSA, but Dr. Allan Kornberg covered it well in Hog CAFOs Can Affect Human Health.)
The Gulf Dead Zone
What happens when silt, pesticides and herbicides, phosphates and nitrates, human sewage, and animal waste enter a river? They cause massive algae blooms that grow in the sun, eventually dying and sinking to the bottom of the river. As the algae decays, the water loses oxygen. The resulting de-oxygenated water kills fish, crabs, and mussels. We can see this happening where the Mississippi River enters the Gulf of Mexico. Our river is partly responsible for a Gulf Dead Zone that could reach the size of New Jersey this summer.
Come March with Us
So, I invite all of you to join our funeral parade this Saturday, July 4 — in spirit, if not in person. We'll meet by the river at 12:00 noon at the North end of Madison Street in Iowa City. Bring your musical instruments, umbrellas, and a wooden spoon to represent our Facebook group, SAVE THE IOWA RIVER (STIR). We'll pass out kazoos to the first 20 people who arrive.
When we get downtown, just before the jazz festival, thanks to financial support from  Blue Planet Green Living (that's us) and SNK Enterprises, Inc., we'll hand out small bottles of Iowa River water with a list of the ingredients identified by the U.S. Geological Survey last month: phosphates, nitrates, E. coli, atrazine, metalachlor, acetochlor, ammonia nitrogen, chlorophyll,  chloride, and dissolved oxygen. Metalachlor is a chemical used for grass and broadleaf weed control in corn and soybeans. If you are a farmer, you will recognize metalachlor as Dual, Pimagram, Bicep, CGA-24705, and Pennant. Acetochlor is a class of herbicides known as chloroacetanilides. Trade names are Acenit, Guardian, Harness, Relay, Sacemid, Surpass, Top-Hand, Trophy and Winner.
March with us if you can, as we head south on Madison, east on Jefferson Street, and south on Clinton St. to Iowa Avenue. Bring the kids, your pets — and your umbrellas. This is one funeral that will be fun and educational. Whether or not you march, please sign our letter to Governor Culver, urging him to support stronger laws to protect our state's rivers.
The Iowa River is not dead — yet. And we intend to keep it that way. We will start by stirring the waters.
Blue Planet Green Living (Home Page)
If you could interview your food, what would it say? As a journalist Michael Pollan attempts to give a voice to what we eat: That is to say, he explains what food really is, where it comes from, and what it can do for us. The Omnivore's Dilemma expounds on fast food, big organic food, local food, and foraged food, identifying the resources, causes, and effects of each one.
Devoted to the scientific, while valuing the personal significance of food, Pollan reveals not only the corn behind our food, the government behind the corn, the corporation behind the government, but also investigates the possibilities for eating that can bring us back to earth, and everything in between. The Omnivore's Dilemma is our fascinating predicament; written for those who care about what they eat, it presents us with an array of menus, encourages us to eat, and to eat in good conscience.
It begins with corn. Not corn on the cob, but corn in a box, or corn in a Happy Meal bag. Corn has apparently invaded our supermarket, culture, and bodies. As Pollan puts it, "How this peculiar grass, native to Central America and unknown to the Old World before 1492, came to colonize so much of our land and bodies is one of the plant world's greatest success stories. I say the plant world's success story because it is no longer clear that corn's triumph is such a boon to the rest of the world, and because we should give credit where credit is due. Corn is the hero of its own story, and though we humans played a crucial supporting role in its rise to world domination, it would be wrong to suggest that we have been calling the shots…there is every reason to believe that corn has succeeded in domesticating us."
There are a few people who benefit from the 10 billion bushels of corn produced annually in America. They are the owners of corporations that genetically engineer the corn, and who process the corn. The farmer earns only four cents on the dollar for what his corn is eventually turned into. The industrialization of our food depends on the enormous production of corn at extremely cheap market prices. Taxpayers support corn from their pockets, and pay for it with their health.
The easiest way to explain corn's role is financially. Starting in 1972, during Nixon's rule, secretary of agriculture Earl Butz addressed the rising cost of food by simplifying the agricultural system. Rather than encouraging farmers, government subsidies went instead to corn, paying money per bushel of corn produced rather than the size and diversity of a farm. Since then, the production of corn has skyrocketed, and the cost has plummeted. Farms have become corporate endeavors, rather than family occupations; the government has become strongly influenced by corn corporations; and the health of the population has flared into an obesity epidemic.
Today it costs $2.50 to grow a bushel of corn. The market pays $1.45 for that bushel. "The market" is primarily Cargill and ADM, that, combined, buy one third of the 10 billion bushels. The government pays the rest, though it is barely enough to sustain a farmer. Many, if not most, are in debt, and some take on second jobs. The farmers cannot be said to really benefit from the flood of subsidies — $5 billion a year for corn. Rather, it is Cargill, the biggest corporation in the world, that reaps enormous profits from the massive yearly surplus. A typical Iowa corn farmer sees only four cents on the dollar for corn sold in the supermarket.
To understand how farmers  — "the most productive humans who have ever lived" — who each raise enough food to feed 129 people, can be going broke, one has to look at what happens to corn before it enters the field, and after it leaves. Corn is especially inviting for genetic modification because of its simple reproduction patterns. Corn hybrids can be drought resistant and insect resistant, and, of course, are modified for optimum yield per acre. Natural variation is eliminated, so one cornfield contains thousands of identical plants that grow straight up to the sky. This is called monoculture, and it is effective because the soil is fertilized and sprayed annually. Although this industrial seed corn is expensive, it produces an incredible amount of corn. This is not always a boon to the farmer, however, because the more corn that is raised, the lower the selling cost.
Still, why does the farmer only get 4% of the retail value? The answer is that the buyers of corn are specialists in processing corn into an incredible range of products. The technological and industrial costs soak up a lot of the price of a $2.29 frozen dinner of corn-fed pigs and mashed potatoes (made with corn). Six billion of the ten billion bushels of corn are invested in animal rearing. Pollan visits a steer confinement, and actually purchases a cow, so he can be more connected with his study. He finds the cattle are practically all sick from the diet of corn, which they are incapable of digesting (the cow's stomach is designed for grass). Since corn is cheap, animals that eat corn produce cheap meat.
In the end, including fertilizer, transportation, and milling, it takes an enormous amount of oil to reach a final product. As a kind of demonstration, Pollan took his family to McDonald's. It took 1.3 gallons of oil to produce the 4,510 calories his family consumed. If the corn had been unprocessed, there would have been enough grain to fill and overflow from the trunk of his car (his calculations and estimate). You might say, "B t there's no corn on the McDonald's menu." Not exactly, but scientists in food labs have discovered ways to make cheap corn into various types of "food." The soda is 100% corn syrup. The milk shake is 78% corn. Chicken nuggets, 56%. The cheeseburger (remember the corn-fed animals), 52% corn.
This quick-and-easy meal has a hidden cost, and it is not the free meal that Pollan is looking for. In his search for a menu that gives as much back to the earth as it takes, he studies the organic food movement. His evaluation is that organic doesn't mean what it used to. The federal standardization of the word organic doesn't mean sustainable. One could think of it as a struggle between what he calls, "Big Organic" and "Small Organic." Both types of producers are competing for the same market, but the Big Organic farms benefit from more relaxed standards, because they are capable of a greater output (they have more machines, more equipment for packaging, etc.).
"Could a factory farm be organic? Was an organic dairy cow entitled to graze on pasture? Did food additives and synthetic chemicals have a place in processed food? If the answers to these questions seem like no-brainers, then you too are stuck in an outdated pastoral view of organic. Big Organic won all three arguments." The two key requirements for organic labeling are: no synthetic fertilizer, and no synthetic pesticide. Organic foods are thus more environmentally sound, but really, as the example of a bagged lettuce shows — 57 calories of oil are used in making one calorie of food — "the organic food industry finds itself in a most unexpected, uncomfortable and, yes, unsustainable position: floating on a sinking sea of petroleum."
Pollan's research leads to a week-long stay Polyface Farm in Virginia. Here he meets Joel Salatin, a grass farmer, whose farm is an example of local and sustainable food. The cows eat the grass, the chickens eat the worms from the cow manure, they both work to fertilize the ground, and the farm is essentially a self-sustaining meat and egg producing "factory." The animals become producers on the farm, and seem happy to do it. Pigs are used to compost manure and clear underbrush. Reading about the farm, it seems strange that Joel's methods aren't implemented around the country. Government regulation might be the reason for that. "Joel is convinced 'clean food' could compete with supermarket food if the government would exempt farmers from the thicket of regulations that prohibit them from processing and selling meat from the farm."
Joel calls it a "freedom of food," the right to choose what we eat without federal standards. Indeed, such strict federal regulations wouldn't be needed if mass-produced meat weren't so prevalent. Sustainable food is being marginalized. It is clear that local food is threatened by government regulations. Beginning with the corn policy, that subsidizes per bushel, driving the production of corn up, the cost down, and farmer into debt, and ending with requirements like a processing plant must provide a restroom for federal inspectors (something small producers can't reasonably afford).
Before he pursues his most ambitious meal (the foraged dinner), Pollan reflects the ethics of commonplace food. He most notably questions the eating of animal products, particularly those produced by conventional means, those the USDA supports through its policies. "This is another example of the cultural contradictions of capitalism — the tendency over time for the economic impulse to erode the moral underpinnings of society." He becomes a vegetarian, contemplates his place on the food chain, and emails Peter Singer.
In the same way he concludes that corn has out-evolved humans, to benefit from us, he applies evolution to the modern predicament. If humans can, and are, inclined to eat meat, it is not unethical to do so, as long as the animals do not suffer when raised. This means Joel Salatin's meat is acceptable, since he witnessed "animals" who were happy "being animals," but supermarket cuts are not. Hunting, since the only meeting of animal and Pollan is as brief as it takes the animal to die from a bullet, is also an ethical way of obtaining meat; as he puts it "isn't it anthropocentric of us to assume that our moral system offers an adequate guide for what should happen in nature?"
His journeys hunting mushrooms and hunting pig in California are more of a personal narrative than scientific or journalistic research. Since he is inexperienced in foraging/hunting for his own food, the narrative is a decent how-to guide, as well as a report on what the experience is like. The experience is long, stressful, and a testament to how a "free meal" is really difficult to come by. He calls it the "Omnivore's Thanksgiving," and, with his helpers and family around the table, the experience becomes something that can be physically shared.
The lesson is that by being connected with food, and in valuing stories of where food comes from, we can enjoy our food. He does not stress the need to change what we eat, but only to be conscious of our food. "Without a need for fast food there would be no need for slow food, and the stories we tell at such meals would lose much of their interest." Pollan understands that wherever we're headed, our stomachs are coming with us, and that shouldn't make us lose our appetites.
Blue Planet Green Living (Home Page)
"Waste is a resource. But when people think of waste, they usually think of it as trash, rather than asking, 'What can we do with it?'
"Everything we use at Costa Rica Natural paper products is totally disregarded material," says Harry Johansing, the company's founder. "There's no other use for it. When I approach a new fiber, I look at it as, Is this completely trash? and then I ask, How can I use it?
Costa Rica Natural produces Ecopaper, a high-quality paper made from the discarded agricultural byproducts of bananas, coffee, or tobacco, combined with post-consumer waste. Other specialty papers include byproducts from mango, lemon, and hemp.
Blue Planet Green Living (BPGL) interviewed Johansing by phone from his California home. — Julia Wasson, Publisher
---
BPGL: How do you approach a new raw material to determine if you want to use it to make paper? Take celery, for example.
JOHANSING: Here's how I would approach celery. I would look at it on the perishable side; I don't want to compete for a food source. I'd have to go spend time in the fields, to see how it grows. I like to work with the workers to see what they go through. I'll spend 2 or 3 days doing the hard labor. I'll go to the packing plant to watch where all the waste is. I'm not familiar with celery as a crop, so I'd check to see how much waste there is, what's thrown away.
BPGL: Why did you choose to make paper out of bananas?
JOHANSING: When we choose a fiber, we look at how much harm it does to the environment, and how much effect we can have by using some of that waste to make paper. Every agricultural process leaves a byproduct, and it's different for each crop.
Banana is the number one eaten fruit in the world; it's grown almost everywhere. There's a tremendous amount of waste in the banana industry. It's natural waste; it's how the banana tree grows. The banana tree has a thick stalk, and the bunches of bananas hang on another long piece of stalk, called the pinzote. Each year, more than 10 million metric tons of pinzote is thrown in landfills or in local rivers. There's so much pinzote that they can't put it back in the field. It's a huge environmental problem. I couldn't even guess about the total world-wide waste from the banana industry.
BPGL: Is there as much waste with the other agricultural byproducts you use?
JOHANSING: With the other fibers we choose, we end up doing something to help the environment; but on the grander scale, it's not nearly as much impact as bananas. We're removing hundreds of thousands of tons of waste by making banana paper. With our coffee paper, we're removing 20 or 30 tons annually.
BPGL: Your product labels say that you use "post-consumer waste." Does that mean your products are like other products that are made from "recycled paper"?
JOHANSING: If you speak to a paper mill representative, they'll tell you that the label "recycled paper" means nothing. Let me give you an example: In the paper mill, at times they'll create a larger sheet of virgin pulp than they need. Say they cut a stack of 11 x 17-inch sheets of new paper in half. One half of the stack is 8 ½ by 11-inch sheets that they put in reams and sell as new product. The other half, also 8 ½ x 11-inch sheets of virgin paper, is now excess. It might go back in the mill in rerun, or it might be used in another paper product and be labeled "recycled" without ever hitting a consumer process. The label "recycled paper" can be very misleading to consumers.
At Costa Rica Natural, we use 100% post-consumer waste. This means it actually has already been used for another purpose — such as old financial records that have been shredded. The unique thing about the post-consumer waste we use is that most of it is the waste the other paper mills are unwilling to deal with. If we didn't use it, it would end up in a landfill."
BPGL: So, how do you take post-consumer waste and an agricultural product like banana stalks — pinzote — and turn it into paper?
JOHANSING: We have a small mobile pulping facility. We go to the plantations, where the waste is. Pinzote is wet; it's comprised of 92 percent water. We use that water in our pulping process; we don't use any new water. Then we return the water from the pinzote to the irrigation system.
We dry out the fibers, put them in something we call a "floor mat," which is about 1 ½ feet thick by about 6 feet long. We stack those and send them to the paper mill. At the  mill, we chop the floor mats into something that looks like pencil shavings. Then we mix the pinzote pieces with 100 % post-consumer paper and stir it all around in a big vat.
When you look at our paper, you'll see the long fibers of the banana. We don't use any chemicals in our process whatever. We maintain the consistency of our color by how we select the post consumer waste and by the banana fiber used. We only claim a minimum 5 percent banana fiber, but it can be up to 20 percent or more sometimes.
That can be translated into tons. We estimate that for every one ton of banana fiber we use, 17 trees are saved.
BPGL: That's impressive. Could you make paper in other places, using different agricultural products?
JOHANSING: Yes, in fact, my vision is to have regional paper mills, everywhere around the globe, using raw materials that are available in each local area. In Iowa, you might make paper from corn byproducts; in Ireland maybe they'd use potato vines. People could even use yard waste.
Our resources are so abundant and we don't even utilize them. You can take the cover from a cereal box and make a nice notebook out of it. Or make paper out of it. There are so many things we could actually reuse.
But, being a small company, I work on what I can do effectively now. We're working out of three different facilities. My main converting plant is in Costa Rica. That's where we do all the finished products.
BPGL: How did you end up making paper in Costa Rica?
JOHANSING: I started working at Kinko's when I was just 19. I grew with Kinko's, and we made gazillions of copies — and waste. In 1989, I went to Costa Rica to surf, and fell in love with the diverse ecological region. I never wanted to leave. Around 1990, I started thinking about the waste we were producing, and that was the beginning process of this company, seeking out new alternatives.
Pretty soon, I was living in Costa Rica, making colorful notepads to sell to tourists. I traveled around the country, trying to find fibers for the notepads, when I completely fell in love with the environment there.
BPGL: How much of the year do you spend in Costa Rica?
JOHANSING: A lot. I spend probably 60% of my time there. I have a home in Costa Rica and an apartment near our facility. The rest of the time, I'm in Ventura [California].
When I started the company, my desire was to move to Costa Rica. Eventually, I realized how blessed I am to have Ventura too.
BPGL: I understand you used to compete as a surfer. It must be like paradise for you to live on the coasts of both California and Costa Rica.
JOHANSING: Surfing was always my passion. I loved the idea, when I was 14, of living in a grass shack and surfing every day. Then I realized that grass shacks are really hard to come by. So I developed a career concept: If you can make your career revolve around what you love, and keep that first, everything else should fall into place.
All the most successful people I know are surfers. If you're going to be a surfer, you have to manage your time. If you want to continue your sport, you have to have a career concept that supports your lifestyle. I'm happy with the choice I made to be an entrepreneur. I'm modest in my lifestyle, but I get to surf. Surfing is about how I see the environment.
I've seen people mess up paradise. There are people who live in places we'd be in awe of, and the problems they create for themselves are unbelievable.
I've been feeding the homeless in downtown Los Angeles for 18 years now. I always thought Skid Row was an address, then I realized that paradise is a state of mind. Wherever you are, you can decide to get up in the morning and say, "This is awesome."
Blue Planet Green Living (Home Page)
You wouldn't know it by the smell, but there are 2,000 hogs living about 10 feet away from where we're standing, in rural Johnson County, Iowa. Swine production has a reputation for producing one of the most unpleasant odors in the farm business. But with installation of a biofiltration device manufactured by Odor Cell Technologies (OCT), many hog and poultry farmers are becoming better stewards of the environment — and better neighbors.
The man primarily responsible for the biofiltration system that's improving the air quality at this farm and others like it is Roger Treloar. Roger grew up on a family farm in Iowa, but the lure of a career trading Japanese treasury bills took him to Singapore for five years. Living abroad and traveling the Pacific Rim provided wonderful experiences for him and his family, but Roger longed for an acreage, a garden to come home to.
We interviewed Roger Treloar and his son, Chad, after visiting a hog confinement to see (and smell) how well OCT's device is working. Our conclusion? The improvement in air quality is amazing. — Julia Wasson, Publisher

---
BPGL:
What sparked the idea behind the development of OCT's biofiltration system?
TRELOAR: I came back from living overseas in 1995 and bought some farmland, then put up the first [hog confinement] building in 1997. When we expanded in 2002, the biggest concern from our neighbors was what we were going to do about air quality.
I grew up on the family farm with cattle on an open lot. We also had 3,000 hogs that we put in barns and any place that had a roof on it. Every farmer up and down the road had animals, and no one complained about the smell then. Now, it's become a very hot issue with a lot of people.
BPGL: Your invention solves a lot of that problem for farmers. Describe it for us.
TRELOAR: The odor cell is a stainless steel box, about four feet high, that we place at the point where the air blows out of the hog confinement. The box has four sections, right and left sides, front and the top. Each section is a wire mesh box filled with chips of bark. As the air flows into the back of the cube, it is forced through the walls of wood chips. The thickness of these walls is 5 inches — or 10 inches for more aggressive treatment.
BPGL: What is the purpose of the bark?
TRELOAR: When the odor-laden air flows through the spaces in the bark, the bark acts like a sponge to soak up the particulates. There's a natural bacteria living in the bark. When you add the particulate matter (dust, feed, skin, fecal matter, and whatever else blows out of the fans), the resulting mass is organic, and the bacteria feed on it.
The odor is comprised of ammonia, hydrogen sulfide, and particulates. We're addressing the odor and particulates at point source and reducing their transfer distance. We've had test results showing 70% reduction in emission levels.
BPGL: Will just any bark do, or is it special in some way?
TRELOAR: It's a particular kind of pine bark containing a natural terpine oil that acts as a preservative to give it a long lifespan. My brother, Bob, is a biologist. He's worked a lot with the Environmental Protection Agency and Hazardous Materials (HAZMAT) teams. He came up with the material that we put in the filter.
BPGL: How does the process work?
TRELOAR: It works a lot like a compost pile. There, you have an earth-friendly, natural process, where bacteria break down organic matter. We wanted to use that same principle, but to have a durable media that will last a longer time. So, Bob identified a particular type of pine bark, which breaks down very slowly. Some of this media has been working for five or six years. As the bacteria break down the particulate and the bark, we end up with extremely fertile dirt at the bottom of the box.
Under a microscope, you can see that these bacteria live in clusters, or communities. When you add animal dust, grain dust, the ammonia and hydrogen sulfide, and a little water, the bacteria will grow exponentially.
BPGL: Is there any maintenance required?
TRELOAR: A bit. The farmer needs to add water from time to time to keep the bark wet and the bacteria healthy. We have a sprayer system that's easy to set up when the farmer determines it's time to get the bark wet.
And as the bark breaks down, every few months, we add some more wood chips to fill the container back up again. By keeping the old bark in with the new, we maintain the colony of bacteria so the process continues pretty much at the same pace. When the compost at the bottom builds up enough, we scoop it out and spread it on a garden.
Normally, the terpines in pine bark would kill even the good bacteria, but with this bark, that doesn't happen. One of the unique features of our patented process are how we create a micro-ecosystem for the hungry little bacteria to flourish.
BPGL: There are about 43 million hogs raised in the U.S., and 27 million of them are in Iowa. Why are there so many hogs in Iowa?
TRELOAR: It all interrelates. Pigs eat corn. For a while, there was an attempt to get a lot of swine production started in areas outside the Corn Belt. But, economically, it's better to bring the corn to the pigs, not the pigs to the corn. The best fertilizer for corn is hog manure. If the pork prices are down, like they are right now, the hog manure is more valuable than the hogs. We have some of the best soil in the world here in Iowa. It's a huge advantage. We raise quality corn and quality hogs. It all works together. It makes sense to do it here.
BPGL: I'm amazed by this bark. Will it work on other industrial smells?
TRELOAR: We have filters at a facility that makes pet food flavorings, and there are odors involved in that. They use lot of by-products from animal food processing. It's good flavoring for dog and cat food, but there are air quality issues involved with that process. We're helping the pet food industry deal with that.
Our filters have made a lot of townspeople very happy. In fact, one mother, who had just had a baby, wrote me a letter after we installed the filters. She said, "Thank you for giving a better life to my daughter." The filters make a huge difference in air quality.
BPGL: What does one of your filters cost?
TRELOAR: For the standard size, it's around $1,500. Some farmers don't want to set up their own Odor Cells, so set up and maintenance contracts are available. I think it's a fair price for the technology. We're producers ourselves. We had to ask ourselves, what would we pay? Our company goal was to make a product that was efficient, cost effective, and user friendly.
BPGL: What is the return on investment, the ROI, for your product?
TRELOAR: The Odor Cell doesn't make the farmer any money.
BPGL: So why would a farmer choose to spend the money to install it?
TRELOAR: The reason farmers — and industries like pet food companies that release organic odors — are putting these in is because they want to improve air quality. Farmers buy these because they want to be good stewards of air quality, just as they are good stewards of the land.
Fifty years ago, most farms were a few miles from the nearest city or town. Now the town has grown out to the farms, and just across the fence is a housing project. Those are the farmers who have a greater incentive to improve air quality and avoid legal issues.
By eliminating the particulates that cause the unpleasant smell, the Odor Cell improves the air quality for everyone. That's the right thing to do. And that's the real ROI for this product.
Blue Planet Green Living (Home Page)
Related Post