March 31, 2011 by Julia Wasson
Filed under Blog, Bullying, Education, Front Page, Immigrants, Kids, Periodicals, Slideshow, Social Action, Students, U.S., Youth
The Southern Poverty Law (SPLC) is well known for its successes in fighting hate crimes and discrimination and for shining a spotlight on hate groups around the nation. But it also works to prevent the spread of bigotry and intolerance by reaching students and teachers with a message of understanding and inclusion.
Maureen Costello, director of Teaching Tolerance , spoke with me about how the SPLC's program addresses pressing issues of fairness and equality with students and school personnel. A former classroom teacher and educational publishing professional, Costello cares deeply about the SPLC's threefold mission and about her role in integrating the work of the Center's other divisions with classroom instruction. ~ Julia Wasson, Publisher
---
Walk into any junior high or high school at lunchtime, and look around. Chances are, you'll see one or two tables where the jocks, the cheerleaders — the "popular kids" — sit. The makeup of the "popular kids" varies slightly from school to school, but one thing is usually clear: These are "their" tables, and sitting here is by invitation only.
Scattered in pockets around the room, you'll find other groups: the geeks, the heavyset kids, the chess players, the skaters, the gay and lesbian kids, and kids in tight-knit racial or ethnic groups. The outcasts and the transfer students often sit alone, or perhaps in groups of two or three, shielding each other from the pain of isolation.
Appreciating Diversity
Mix It Up at Lunch Day, a program of Teaching Tolerance, is designed to break that paradigm by encouraging students to change their lunchtime behavior for one day a year.
Director Maureen Costello explains, "It takes a very symbolic one-day effort. We say, 'On one day, sit with someone at lunch that you normally wouldn't sit with. So, if your school has divisions between races, sit with someone of another race. If the division is between emos and skaters, for instance, sit with one of them. If it's jocks and geeks, sit with one of them.'
"And, of course, every school kid knows exactly what the divisions are in the school."
But why does it matter where kids sit in the lunchroom? And why should a national organization of the Southern Poverty Law Center's stature concern itself with the issue of lunchroom seating?
Costello says, "Public schools are a microcosm of society. Kids are put into them with all sorts of different people that they may not have been exposed to within their own family or community.
"One of the purposes of schools is to really be diverse. Diversity brings more intellectual energy into a school. And through school, children can learn to be a part of that kind of diverse, pluralistic, democratic society that we live in."
When children keep each other at arm's length — or farther — those who are not like them are viewed as the "other." And the consequences of that can be great.
"Our basic thrust is to try to get kids from an early age to recognize and appreciate diversity," Costello says, "to break down those kinds of social divisions that are in every school, to learn to appreciate the other, and to not see kids as 'others' so much."
"At SPLC, we try to give those lessons from kindergarten on. We built up a lot of materials around the Mix It Up at Lunch Day to support teachers and students who are organizing it. And many schools have brought it to the next level, which is not just to do this once a year, but to integrate it in some way so that it becomes part of the school fabric."
An Antidote to Bullying

Helping kids to see each other as peers, rather than "others," is a powerful antidote to one of the most pressing social problems in schools: bullying. And, according to teachers, the program works.
"Many of the comments we get in evaluations are that this really makes a difference," Costello says, "especially, if it is presented at the beginning of the year and reinforced during the year. There is less bullying that goes on. There is less friction. New friendships have formed among students — and unlikely kinds of friendships. If you can achieve student buy-in, it really breaks down walls in a very dramatic way.
"About two years ago, an 11-year-old hanged himself after being bullied by students who thought he was gay," Costello says.
"This was before I started at Teaching Tolerance, but at that point, leadership here said, 'This is really terrible, and the only people who are directly confronting anti-gay bullying are, for the most part, LGBT (Lesbian, Gay, Bisexual or Transgender) rights organizations.'"
Not Just a "Gay Issue"
"The Gay Lesbian and Straight Education Network [GLSEN)], which has done fabulous work, is not in every school because it's an LGBT rights organization. The Southern Poverty Law Center, on the other hand, is a civil rights organization and may have a different kind of reach. It's time for us to make it plain that this is a civil rights issue; it's not just a matter of gay rights.
"After the young boy killed himself, we decided to make a film to give to schools. Because we're also a law center, we decided that looking at a courtroom case would be effective."
So, the SPLC produced a film entitled, Bullied: A Student, a School, and a Case that Made History. After the film's release in September, the SPLC received requests from schools for all 25,000 copies in just eight weeks.
Costello continues, "Bullied is about a seminal legal case in which a gay student who was bullied went to court because he was not protected by the administration at either his middle school or his high school. In 1996, a federal court said that schools could not discriminate against a student on the basis of sexual orientation.
"Unfortunately, students who are subjected to bullying — and they may or may not be LGBT students; a lot of straight students are also bullied — are at a higher risk of depression, of suicide attempts, of not doing well in school. There are real risks involved for the students and for the schools.
"The point of this film was to highlight those risks and to step into this fray.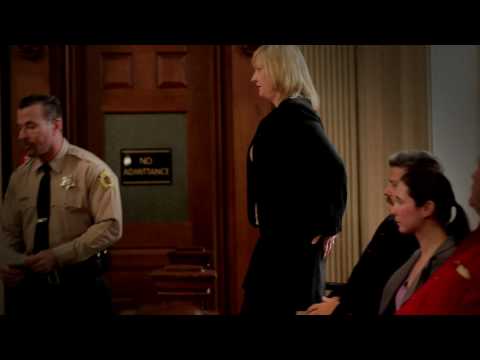 "Bullied is directed at a student audience, but because it also deals with issues of school climate and risk to schools that do not deal with the problem, we produced a viewer's guide with professional development guidance in it.
"We've encouraged schools to first use the film with their faculty and staff — not just teachers, but everybody in the school — so that the school understands the risks," says Costello.
"LGBT students are at very high risk. Yet, we're not just focusing on this as the only form of bullying we're concerned with. We're concerned with any form of social exclusion that happens in schools — bullying can be directed against almost anybody for almost any reason.
"But we know, too, that this particular form of bullying [against LGBT students] is often overlooked. You might have teachers who are uncomfortable dealing with it, who don't recognize it, who, unfortunately, may be enabling it. So, we've suggested that the video be used on two levels: first with the faculty and the staff, and then with the students.  
"Our intended film audience is middle schools and high schools. What we wanted to do was help schools who have a hard time confronting the presence — the mere presence — of lesbian and gay students to start having conversations around this topic. So, the guide is aimed at stimulating those conversations. What we also wanted to do was present a story that would help kids feel more empathetic, and give bystanders the courage to stand up."
Raising Consciousness
"What we heard from teachers — and it is the single most common response — is, 'You could have heard a pin drop.' This is a 40-minute film, and from what I understand, anytime it shows, there is absolute silence until the end, when the kids clap wildly. As anyone who's been in the classroom working with kids knows, it's rare to get them to pay attention for 40 minutes. Yet, that's the response we've gotten.
"Teachers say that it has certainly raised consciousness about this issue. We're urging schools to look at their bullying policies and to make sure that they specifically include sexual orientation and gender expression. Apparently, many schools are doing just that," Costello adds.
"The fact that this came out in September 2010, at the same time that the national news was filled with reports of four gay suicides, was a tragic coincidence, but something that galvanized the public and made the film seem so timely. We'd actually been working on it for a year and a half, and it was clear that the film was needed.
"We've heard from some communities where a teacher says, 'I showed [the film] to my staff or my principal, and they thought it was inappropriate for my high school.' They're just burying their heads in the sand. In those places, though, all over the country, we've seen community showings. The local library is going to show it; or a Gay-Straight Alliance outside of school will show it; or a Parents, Families, & Friends of Lesbians and Gays (PFLAG) chapter will show it. I think there is no state in the nation that has not yet had a showing.
"We have always taken on bullying because it's a form of exclusion. We've addressed it in lots of ways through lessons, professional development, and articles on our website.
One of the most popular items on our website is something called the "Bullying Quiz," where kids can answer questions about bullying.  Teachers can download it and use it in the classroom.
"Recently, the SPLC's Intelligence Report — our hate-watch group — officially named the Family Research Council and a few other organizations as hate groups because of their anti-LGBT stance. We did this because they specifically promulgate lies that they know are lies, such as, 'Most pedophiles are gay,' which is patently not true.
"One of the theories that I think is probably true, is this: When extremists get involved, it usually that means widespread social acceptance is at hand. The issue itself gets pushed to the extremes."
Gender identity is just one of many issues Teaching Tolerance deals with. Race, culture, ethnicity, national origin, poverty — all can be reasons for discrimination and misunderstanding.
Costello explains, "We are facing the reality that 80 percent of our teacher base is white and female. But we're teaching students who are increasingly people of color. They may be Latino or Latina. A lot of them are English language learners, and they're coming from all over the world. Children are increasingly living in poverty. You're more likely to be living in poverty if you're a child than an adult."
Colorblind in the Classroom?
"We take a very strong stand against the idea that teachers can be colorblind. Teachers will often say, 'I treat everybody the same, no matter what color they are.'
"We respond, 'If you're not seeing color in your classroom, you're probably the only person that isn't.' The reality is that when you treat everybody the same, what you are really doing is assuming everybody is white. That's wonderful in terms of privilege and access. But it is not wonderful in terms of expectations and understanding their strengths, where they come from, what may or may not work for them.
"There's a real gap between the life experience, the expectations, and the reality that teachers and students experience. One of our challenges is to help teachers recognize that their cultural experience is not normative.  And, in order to work with students, they have to recognize the cultural experiences of their students — and value them. Most of our teachers recognize that gulf and that they do need help to bridge it.
"For example, sometimes we hear from schools that find themselves with diverse student populations that aren't in the mainstream.  There are tensions within the school and social divisions, and they often ask us to give them advice.
"One of our challenges is that we're not able to go to those schools and intervene or do training. So, we build up a wealth of resources and say, 'Okay, we can't come to your school personally, but read this.' In other words, we advocate programs that we've developed as well as other really good programs, too, that will help kids bridge their differences.
"We feel that understanding the influence of culture is important. And, by 'culture,' we mean in very broad and specific ways, whether it's ethnically diverse students, linguistically diverse students, or racially diverse students, etc. We tell teachers, 'Don't assume that they all learn the same way you do, that they all are having the same kind of school, or life, or family experience you do.'
"Everything we provide for schools is free. That is important because teachers are on tight budgets. Also, we work mainly with teachers and counselors. We have enormous breadth on diversity issues, issues of education, race, ethnicity, LGBT  — anything regarding the kind of issues that would come up under the Fourteenth Amendment. In other words, for any issue regarding equal access to schools — we probably have something [for teachers]."
Interdisciplinary Approach
"Our leadership encourages collaboration among the divisions of the SPLC. For example, take the issue of illegal immigration. In its Immigrant Justice Project, our legal department works on many cases involving exploitation of undocumented immigrants. And a lot of our teachers are dealing with immigration in three ways: First, many of their students are immigrants. Second, they often teach about immigration as part of the curriculum. And third, there's a firestorm of public discourse around the issue of immigration, particularly illegal immigration.
"So, if you're a teacher in the classroom, and you have students who are immigrants, you know that you have to bridge the gap between the native-born students and immigrant students. You have to shield the [immigrant] students from the hatred they may face in the streets. You have to try to build understanding.
"We often write about how to help immigrant students feel more comfortable. We also try to educate teachers on how immigrant students' lives may be very, very different from theirs," Costello says.
Immigrant Injustice
"Meanwhile, the Immigrant Justice Project is doing a lot of work with agricultural workers. They just released a report, on the 50th anniversary of the Edward R. Murrow documentary Harvest of Shame, called Injustice on Our Plates: Immigrant Women in the U.S. Food Industry. That film looked at the plight of migrant workers in 1960— they were treated terribly.  It was a call to justice. Morrow said, 'They don't have a voice; we will have to speak for them.'
"Today, the situation has changed tremendously. At this point, 60 percent of the workers in the food industry are immigrants, many of them undocumented. And they are exploited in much the same way that the workers were during Harvest of Shame.
"Unlike our previous work in cases of racial injustice, the undocumented immigrant doesn't garner a lot of public sympathy. Injustice on Our Plates: Immigrant Women in the U.S. Food Industry, focuses on the stories of 150 women.   It's very touching, and I thought, 'We can do something with this.' So, we took excerpts from it and built a unit with seven lessons for secondary school students.
"The lessons are meant to shed some light on the complex truth about immigration: We ask, what kinds of decisions do these women have to make in order to come here? What are they leaving behind? What are the economics of food? For example, the 99 cent meal at McDonalds is made possible because of the labor of undocumented immigrants.
"The great opportunity and joy of working at SPLC is the ability to integrate these broader issues into our work with the schools."
Resources for Teachers
Teaching Tolerance, the SPLC's magazine for classroom instructors, is published twice a year. "It's an invaluable — and free — resource for teachers," Costello says. The most recent issue discusses human trafficking, anti-Muslim bias, the use of the "r-word" to label those with intellectual disabilities, illegal immigrants, and more. Readers can download and read the articles on the Teaching Tolerance website.
A popular feature of the Teaching Tolerance magazine is "Why I Teach." In a recent issue, Lorna Greene, professional development coordinator for the Early Childhood Council of Larimer County, Colorado, writes:
In the third grade, near the end of World War II, I learned why I wanted to be a teacher. … [My classmate] Joel was different in how he worked, but we respected his differences because Mrs. Wright respected them. I knew then that if I could make one child feel as comfortable with 'specialness' as Joel was made to feel with his, and if I could help one child accept another who was 'different' in any way, I would do something really wonderful.
"The biggest thing we have done recently is to move into professional development," says Costello. "The second thing is, we are trying to engage teachers daily, through Facebook, through our blog, and with a new lesson every week. We want to build up a sense of community, because teaching can be a very isolating experience.
"We want to be a virtual faculty room for teachers, where they can come for support. We support them in the tough work that they do every day: Differentiating for a wide variety of students, dealing with student behaviors, trying to respond to the popular culture and today's events, all of which the blog allows us to do.
"So, for instance, in the wake of the Tucson shootings, we immediately got on our blog, and we said, 'The shooting has raised a concern about the vitriol in our public discourse. How can teachers talk about that issue? How can you talk about Obama's speech? How can you talk about civil discourse in the classroom?' And we gave some advice about that," Costello says.
"What we really try to do is capture some of the current events and bring them to the forefront: What is in the news right now and how does that affect you in the classroom? Here is a new study that's about disproportionate suspension rates among students of color, particularly African-American boys. Does this happen in your school? What programs does your school have to deal with unrecognized bias in discipline? We're really trying to stay on top of those topics."
An Invitation to Teachers

If you're a teacher, consider the following invitation in the most recent issue of Teaching Tolerance magazine:
Teaching Tolerance is looking to expand its corps of bloggers. Specifically, we're looking for teachers who already blog and who want to reflect upon day-to-day classroom experiences. These teachers also need to be familiar with the mission of Teaching Tolerance: To promote respect for differences and appreciation of diversity in the classroom and beyond.
For More Information
Maureen Costello, Director
e-mail: Editor@teachingtolerance.org
Website: Teaching Tolerance
Facebook: Teaching Tolerance
This article first appeared in Action Now + Network under the title, "Teaching Tolerance in Schools."
Julia Wasson, Publisher
Blue Planet Green Living (Home Page)
---
July 13, 2010 by Julia Wasson
Filed under Activists, Blog, Community, Front Page, Green Living, Nonprofits, Profiles, Reviews, Slideshow, Social Action, Technology, Volunteers, Website
If you're like pretty much everyone else I know, you want to do "something" to help causes that are important to you. But your time is limited, and your demands are already huge. How do you find out what organizations support the issues that concern you and where you should expend your limited energy? Action Now + Network is a resource that will help you sort through the options available and choose one (or more) that is right for you.
Launched just two months ago, Action Now + Network is a new website that focuses on organizations that are doing real good for the world. Here's how founder Sheila Wasserman described Action Now + Network to Blue Planet Green Living (BPGL) in an interview from her California office. — Julia Wasson, Publisher
---
WASSERMAN:
In this age of  Facebook, Twitter, and instant RSS feeds, it's really impossible to claim ignorance of the world around us. We are all constantly bombarded at warp speed with information on the life-threatening issues we face every day — perilous geopolitical tensions,
global warming
, and the destruction of our
environment
, flagrant and egregious acts of cruelty inflicted by humans upon both humans and animals, not to mention
hunger
,
poverty
,
homelessness
, absent or woefully inadequate
health care
— it's hard to know where to stop. For most of us, it is mind-numbing to think of what needs to be done to make even a small impact, let alone to solve the overwhelming problems of the world.
BPGL: How do you envision Action Now + Network as a tool in combating the overwhelming problems we're faced with in the world today?
WASSERMAN: The technology of instant information also works in our favor: It gives us access to people and technology we never had before. It allows us to reach out and make a difference in ways we could never have imagined.
Whether we are talking about femicide in Congo, homeless children on the streets of Los Angeles, or the destruction of fragile ecosystems as a result of man-made or natural disasters, we now have recourse that is made possible in real time. We can see clearly that we are all citizens of a global community. We are all connected not only through our DNA, but as stewards of this planet that we all share. There are so many great organizations; there is really no excuse not to be involved in some constructive way.
Action Now + Network provides a single portal for people who care to find out about the issues and the opportunities available to make a real difference.
BPGL: What are some of the site's features and capabilities?
WASSERMAN: Action Now + Network was designed as an information and education portal to do three things: to educate the public on the issues, to profile the great organizations out there that are working hard to resolve these issues, and to inspire and motivate the public to get involved in some way.
To this end, vetted organizations are invited to post a Profile in the Take Action Now Index that describes their programs, with links to their own site.  Each  organization in the Profile Index will also be featured on the home page of the site.
Individuals are invited to peruse the features on the site, learn about the issues and to connect with the organizations that offer collaborative solutions.
Features include spotlight articles on people and organizations that have made a difference. For example, we currently are featuring a story about two young men, Joey Katona and Omar Dreidi. Through their participation in Seeds of Peace camps, Joey, who is Jewish, and Omar, who is Palestinian, became friends. In the years since they met, Joey has raised more than $90,000 to provide Omar with a scholarship to study in the U.S. It's an inspiring story of what one person can do when motivated by a spirit of fairness and generosity of spirit.
We also bring urgent issues to readers' attention through our Urgent Issues section on the Home page. Currently, we are featuring peace-building in the Middle East and conflict minerals in the Congo. The issues we highlight change as others come to the forefront.
We also host a full Research Library where students and others can learn in depth about specific issues. This is a tremendous resource for anyone who is concerned about the issues on a local, national, or international level. And it's growing all the time.
Finally, we have a Featured Organization on our Home page that offers an in depth look at one of the organizations in the Profile Index. This feature changes every couple of weeks. The focus at the moment is on the Los Angeles Youth Network, which provides "emergency, temporary, and permanent housing" for homeless kids living on the streets of Los Angeles. Amazingly, there are 10,000 homeless children under the age of 18, living on the streets of Los Angeles. You can watch a video that features recording artist Slash and his wife, Perla Hudson, who describe their involvement as Board Members for this organization. It's a compelling video.
BPGL: On your site, you list reasons why people should become involved in a cause they believe in, to volunteer. Would you mind listing those for our readers?
WASSERMAN: Sure. They can read the full text on our Home page, but here's the quick list:
Volunteering is good for your health (Really!).
Volunteering makes you feel good.
Volunteering is free!
Students can earn service learning credit or community service credit for middle school, high school, or college graduation, and it's a great opportunity for them to make future business contacts and build their resumes.
It may sound hackneyed, but you really can and will make a difference if you make an effort.
It's a great opportunity to discover a new passion or to reinforce an old one.
The world really does need your help.
BPGL: Is there a fee for using the network?
WASSERMAN: Action Now+Network is a free site for all users. It was founded on the principle that every one of us has the ability to make to make an impact, to make a real difference in the world. It is just a matter of getting inspired and taking action.
Learn More
Facebook: Action Now + Network
Twitter: ACTIONNOWNETWRK