Social Media Promote "Collective Creativity"
Humanity may well be running headlong into extinction. The news is grim in every part of the world. And the oil gushing out of the sea floor in the Gulf of Mexico just keeps getting worse and worse. But human beings aren't generally satisfied to sit back and let the world slip out of our grasp. People like you and me have ideas — lots of them — that can make the planet more habitable and more hospitable to all of us. But having ideas is worth little if you don't share them. And sharing ideas is one thing that social media can do better than ever.
The power of a shared idea is limitless. The Gulf oil disaster (I refuse to call it a mere "spill") has generated a groundswell of potential solutions. If you've had your hair trimmed at a salon recently, you are probably participating in one of them. Stylists around the world are collecting and donating hair clippings to Matter of Trust, which stuffs the hair into pantyhose to make booms that absorb oil on beaches. Matter of Trust also collects wool, fleece, and feathers to create booms. (Now I know what to do with those lumpy, old feather pillows.)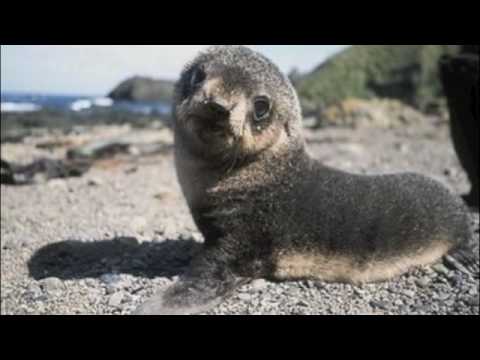 The booms they make certainly can't solve the entire problem, but they are an important part of the solution. And they're working because ordinary people shared the concept with each other through social networks, phone calls, and conversations. Without sharing and communication, that good idea would have been no more than a fleeting thought.
Here's another idea for soaking up oil: hay. In a YouTube video, two men demonstrate the dramatic difference before and after dropping a pile of hay into water with a heavy coating of oil. Is anyone listening to them? I have no idea. But we should be. And by spreading the message, you and I can help them make their case with the powers that be in the Gulf. Why not add their method to the booms made by Matter of Trust?


Today on Facebook, one of my high school friends, Critt Jarvis, invited me and others to visit his blog. His post, "When Earth Cries Out…," contains links to three positive activities that can make a difference in the Gulf crisis. These aren't Critt's ideas, but he is a conduit for sharing them. He's asked his old friends to share them, too, if we find them worthy. And now, I'm asking you. Please visit Critt's blog and go to the links he posted. Then tell your friends.
A few days ago, I wrote about Nadilyn Beáto's beautiful necklaces, which she is selling to benefit the Environmental Defense Fund's Gulf Coast Response team. Nadilyn had a good idea, but she had no way to share it. Then Ashie Hirji, a visionary I've been privileged to work with on several projects, suggested that Nadilyn set up a Facebook page. The young ecopreneur got it done in a flash.
Ashie, who works with youth around the world through a secure multimedia platform, was so impressed by the art student that she shared Nadilyn's idea with me. "Write an article about Nadilyn's jewelry for Blue Planet Green Living," Ashie suggested. "Let's help her sell her jewelry and save more sea turtles." And so we did. Nadilyn would eventually sell her jewelry on her own; it's lovely, and the cause is so important. But by working together — Ashie, Nadilyn, and I — we are promoting her cause to a wider audience than she could have reached on her own.
Though I was a reluctant participant in Facebook at first, I've learned so much through posts and links to stories on the Web that I'm a true believer now. My friends Sam (real) and Bob and Annie-la (both virtual, but just as real) are among those who share fascinating stories and compelling ideas with me frequently. They always make me think, and often inspire me to action.
Sharing ideas to find solutions is the rationale behind SoAct, which we wrote about on BPGL a few months ago. SoAct members are invited to tell other members what matters to them, what ideas they're working on, and what support they'd like to receive. It's a free social network that has the potential to solve many of the world's problems through collective action.
And now LinkedIn has a group called "Collective Creativity." Deepak Chopra, the renowned author, physician, and speaker, began the group to connect people with ideas to each other. He started the conversation by asking, "How can we help the people affected by the current disaster in the Gulf? Let us come together collectively to create more proactive solutions and innovations to prevent problems like this from happening again."
People are responding with their own creative suggestions, meditations, and proposals — as well as potential solutions proposed by others. But Chopra's question is really larger than the Gulf disaster. In his second "Collective Creativity" post, he suggests "Eight Actions for the Gulf and Beyond." (Note: You may not be able to access his pages unless you have a LinkedIn profile and join the group.) Paraphrased here, they are:
1. Donate to the United Way or other reputable groups.
2. Support groups that are "healing our ecosystem."
3. Become a volunteer — or recruit more volunteers to help the planet.
4. Use social networks for good causes.
5. Choose — and use — green products.
6. Invest in solution-oriented technologies.
7. Learn about solution makers and solutions.
8. Teach the interconnection between all life forms.
Perhaps, like Dr. Chopra, you have been thinking of ways to help now and in the future. Why not reach out to others and get them thinking about your proposals? Collectively, we can do far more than one person working alone. The momentum is building, and you can be part of it.
You've got ideas. You have expertise. So what are you waiting for? Share your vision with the larger community, and make an impact for the better. You can make a difference.
Blue Planet Green Living (Home Page)