Vaska Herbatergent – High Performance, High Value
There's plenty of hype about Vaska's eco-friendly laundry detergent: The San Francisco Giants use Vaska to clean their dirt-stained uniforms. A "family friendly resort" near Denver uses Vaska to launder their ski patrol parkas. And Joe and I (the staff of Blue Planet Green Living) have done nearly a month's worth of laundry with Vaska.
While hype is often interesting to read, it doesn't mean much if there's no substance behind it. As is our policy, we won't add to the hype without trying a product for ourselves. So Vaska (VOS-kuh) sent us a free bottle of their unscented Herbatergent (clever name). As is also our policy, a free sample doesn't guarantee a positive review. It merely guarantees we won't write about a product if we don't like it (hey, there's enough negativity in the world).
As it turns out, we do like Vaska's Herbatergent, which is why I'm writing about it. Vaska Herbatergent works well on our regular laundry and is gentle on our skin. I tend to itch with a lot of detergents, especially if they're not "free and clear," but I had no itches at all with Vaska. And there are other things to love about Vaska, too.
Performance Tested
Vaska is the brainchild of fashion designer Julia Fry. As a test of the product's efficacy, the Fashion Institute of Technology (FIT) in New York City compared the cleaning power of Vaska Herbatergent with Tide. "Both rags were stained with olive oil, yellow mustard, Dijon mustard, coca cola, ketchup, coffee and dirt in roughly equivalent ways and washed identically by Sean Cormier, FIT professor," says Vaska's Isaac Cronin.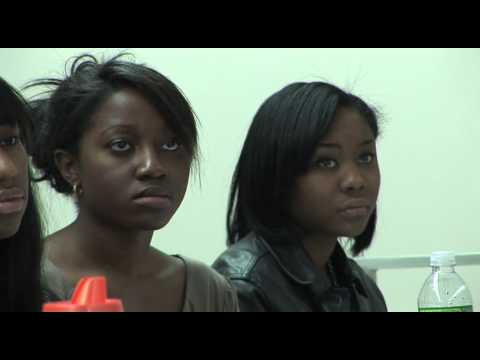 In another test, Cronin says, "T shirts were stained in equal amounts with ketchup, mustard, red wine, grass, dirt, lipstick, coffee and olive oil. They were washed in a home machine and sent to a testing facility run by the Association for Linen Management. Three scientists rated each sample blind, assigning a value of 1 to 5 for stain removal, 5 being the highest. Vaska scored 29 out of 40, Tide 23 out of 40. Vaska was the best performer overall."
The results of the test are mapped on a "Performance and Value Analysis Sheet." Test results in the four quadrants are as follows:
High Performance/High Value: Vaska
High Performance/Low Value: Seventh Generation Free and Clear, Mrs. Meyer's Clean Day
Low Performance/High Value: Arm & Hammer Essentials, Arm & Hammer, Ecos, Tide
Low Performance/Low Value: Seventh Generation Lavender and Eucalyptus, ECOVER
Stains Be Gone!
I'm no stranger to stains on laundry. You might say I'm a bit of a klutz, and my clothes often reflect that. Today, I'm wearing a white shirt. A few weeks ago, I was peeling an orange when it squirted this shirt. We were traveling at the time, and after putting the dirty shirt in my suitcase, I forgot about the stains. When we got home, I threw the shirt in the laundry, and Joe washed it without pre-treating. I laid the shirt out flat to dry, and there on the front were two light-yellow stains.
The stains survived several washings in my usual detergent. Although they were light, they were still visible, so I started wearing it under a fleece vest and stopped worrying about them.
After I started this post a few minutes ago, I realized I was wearing the stained shirt. I unzipped my vest and looked down at the front of the shirt, to see if washing it in Vaska had made any difference. Surprisingly, the stains are gone! I asked Joe to check, too, just in case I wasn't seeing them. Nope. No stains present. I'm impressed.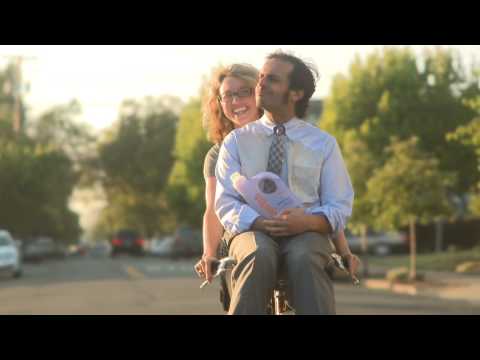 Botanical Formula
Earlier on my journey to environmentalism, I was thrilled to find that my favorite free-and-clear detergent was available in a 3x concentrated formula. That cut down on the amount of packaging needed, as well as the resources needed to ship the detergent from the manufacturer to the store. What I didn't realize at the time was that I was using a petroleum-based laundry detergent. So, even though I was using fewer packaging and transportation resources, I was still using a nonrenewable resource to launder our clothes.
By contrast, Vaska Herbatergent is an "advanced botanical solution for laundry." It's made from "plant-based surfactants, vegetable conditioner, water-soluble de-greasing agent, lavender extract (leaves no scent), and filtered water."
Just as important is what it does not contain: "Nonylphenol ethoxylates (NPEs), chlorine, phosphates, alcohol, optical brighteners, animal products, EPA priority pollutants, or dyes." Because there are no toxic chemicals and Vaska is all natural herbs and botanicals, it's safe enough for baby clothes. And, though the bottles don't yet carry the seal to say so, the company verifies that the products are not tested on animals.
The Vaska bottle claims to be made of "up to 50% recycled content." Yet, company information provided to me says, " The bottle, made of HDPE, (High-Density PolyEthylene), contains 75% post recycled content and is commonly recycled by most cities." My old detergent's bottle is made from "25% or more post-consumer recycled plastic." ("Or more" is unspecified, so it could actually be as much as Vaska's. I just don't know.)
Granted, the petroleum-based detergent is 3x strength, while the Vaska is only 2x. The Vaska formula is thinner than other detergents I've used and pours like water. It might be possible to reduce the water used and create a 3x detergent. In this consumer's opinion, decreasing the water in the formula would make an even better product than they have now. Offering a powdered detergent option would be even more environmentally friendly.
Another advantage with Vaska is that our laundry looks clean and smells clean without that strong detergent odor that so many laundry products have. I'm particularly grateful that the bottle of Herbatergent the company sent me is unscented. But for those who like a fragrance, Vaska also offers lavender-scented detergent. (The press releases say it's a "light" scent, but my experience with lavender has usually been otherwise. If you try the scented variety, please submit a comment and let us know what you think.)
Safe Chemistry Recognition
Vaska Herbatergent carries the seal of the US Environmental Protection Agency (EPA) for "Safer Chemistry by Design for the Environment" (DfE). That looks positive, but what does it mean? I checked the EPA website and found this information:
When you see the DfE logo on a product it means that the DfE scientific review team has screened each ingredient for potential human health and environmental effects and that — based on currently available information, EPA predictive models, and expert judgment — the product contains only those ingredients that pose the least concern among chemicals in their class.
Product manufacturers who become DfE partners, and earn the right to display the DfE logo on recognized products, have invested heavily in research, development and reformulation, to ensure that their ingredients and finished product line up on the green end of the health and environmental spectrum, while maintaining or improving product performance.
Vaska also earned the US EPA Champion of Sustainability award in November 2008 as part of the Safer Detergents Stewardship Initiative.
Back to the Hype
Sometimes hype has nothing substantial to back it up. But in Vaska's case, there are plenty of reasons for the notoriety this product is getting. Take 1 million pounds of laundry a week, for example. That's the weight of the sheets, towels, and other linens Royal Laundry launders for some of San Francisco's finest hotels (Ritz-Carlton, Hyatt, Marriott, Westin, W, Intercontinental, Hilton, Kimpton, and Joie de Vivre).
Or take the San Francisco Giants. This team is actively seeking LEED/EBO&M certification from the US Green Building Council. Manager Mike "Murph" Murphy says, "We want the very best for our players and for the environment. And when Vaska demonstrated that their approach effectively cleans tough game stains, left the uniforms softer and smelling better than ever, and is gray water safe, we did not hesitate to use their products in our Clubhouse."
And all of the costumes used in the San Francisco production of Wicked are laundered in Vaska. With Vaska's Herbatergent, the emerald green of Oz will stay that way — even over a very, very long run.
Where to Find Vaska

To purchase Vaska laundry products, go to Duane Reade stores, Sam's, or buy them on line at Amazon (in a pack of six 48 oz. bottles; see link).
Twitter: VaskaHome
Facebook: Vaska
Try Vaska for yourself. Then let us know what you think.
Blue Planet Green Living (Home Page)